Robin On How I Met Your Mother Was Almost Played By A Different Actress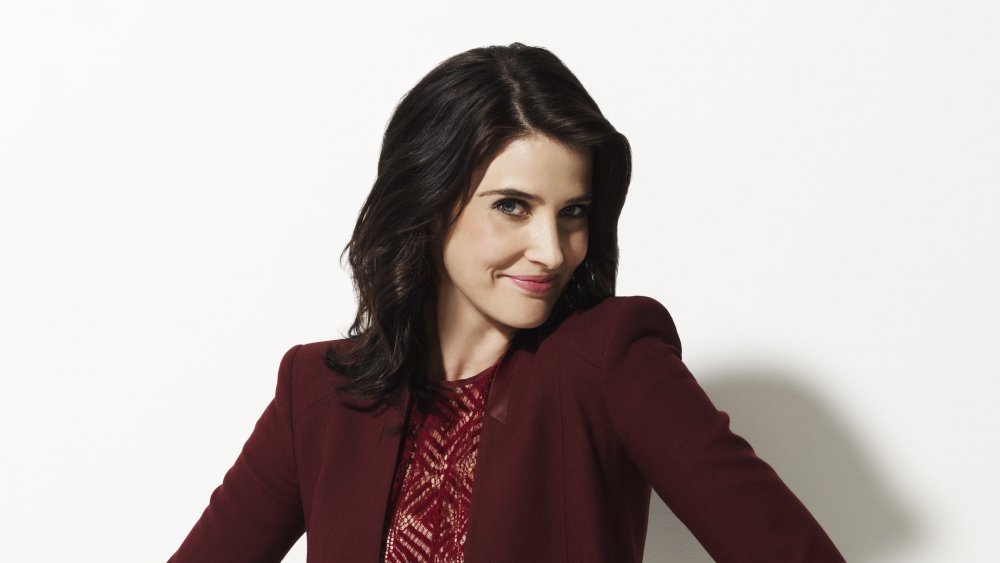 CBS Television Studios
For nine seasons, CBS' hit comedy How I Met Your Mother mixed laughs with one long, ongoing mystery: Who was Ted Mosby's (Josh Radnor) wife and the mother of his two children, Luke and Penny? 
Over the show's entire ten-season run, viewers learn all about the mysterious Tracy Mosby through voice overs and near run-ins until the season 8 finale when the much-talked-about "Mother" is finally revealed. The long-unseen Tracy is played by Palm Springs star Cristin Milioti, a then up-and-coming screen actress who actually got her start on Broadway. The reveal bucked some fans' long-running suspicions that Ted's future wife was someone who audiences had known all along: Robin Scherbatsky. Played by Stumptown and Marvel Cinematic Universe star Cobie Smulders, Robin is Ted's long-time friend and on-again-off-again romantic interest since the literal first episode of the show. In one of television's all-time unsatisfying fake-outs, How I Met Your Mother's finale reveals that — despite Robin not being "The Mother" — she does ultimately end up with Ted. 
At the time of Smulders' casting, Robin Scherbatsky was her most significant role to date, a part that would eventually launch a career on the big and small screen. But during a Reddit Ask Me Anything, How I Met Your Mother co-creators Craig Thomas and Carter Bays revealed that it nearly wasn't Smulders' Robin who won over Ted's heart. Instead, the part was initially offered to a more seasoned and higher-profile actress, former Criminal Minds star Jennifer Love Hewitt (via E! Online). 
"Jennifer Love Hewitt did The Ghost Whisperer instead of HIMYM!" Thomas revealed during the AMA. 
How I Met Your Mother's co-creators said Jennifer Love Hewitt passing on the role helped the show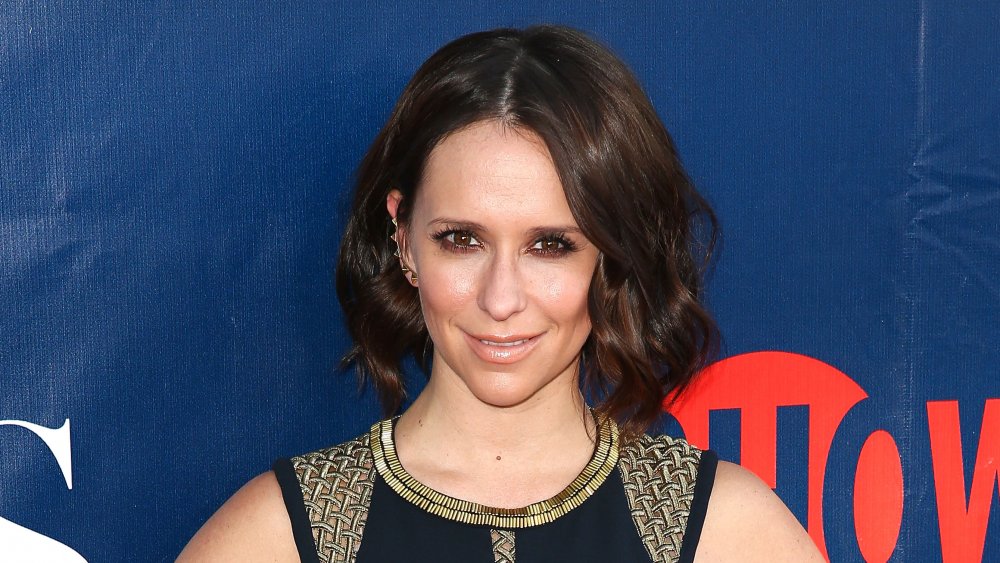 Imeh Akpanudosen/Getty Images
The Reddit AMA was the first time Thomas and Bays had publicly identified the actress who almost played the beloved lead role on their hit CBS comedy, but it wasn't the first time they'd acknowledged someone else had come very close to walking in Robin's shoes. 
In an interview around a year before the AMA, the HIMYM co-creators told Entertainment Weekly that when they handed the role to the fresh-faced Smulders, "a pretty famous actress" had already turned it down. "... Without naming names — the part of Robin was offered to a pretty famous actress, and she turned it down, and then we ended up going with Cobie, who was our first choice from the beginning."
During the AMA, fans heralded Smulders casting, with u/mihirchheda13 responding to Thomas' answer by writing, "Thank God for Cobie Smulders! Absolutely love her!" It seems that Thomas and Bays felt similarly in the end. Hewitt's decision to take the lead role on another CBS series may have worked out best for both shows, though. Going with a relative unknown helped How I Met Your Mother make Ted's experience of seeing Robin for the first time in the pilot a shared one with the audience. 
"Thank God we did for a million reasons, but among those is the fact that when Ted's seeing her for the first time, America's seeing her for the first time — the intriguing-ness of that propelled the show going forward and kept the show alive," Bays said. 
It was the same approach the showrunners used when casting Milioti in the role of The Mother. "The whole idea is that Ted's never seen this woman before, so it better feel that way to the audience," Thomas said.
Can you imagine an alt-universe where JLH plays the gun-toting, Canadian-American local news anchor and eternal object of Ted's affection? Neither can we.