Why Sarah From Palm Springs Looks So Familiar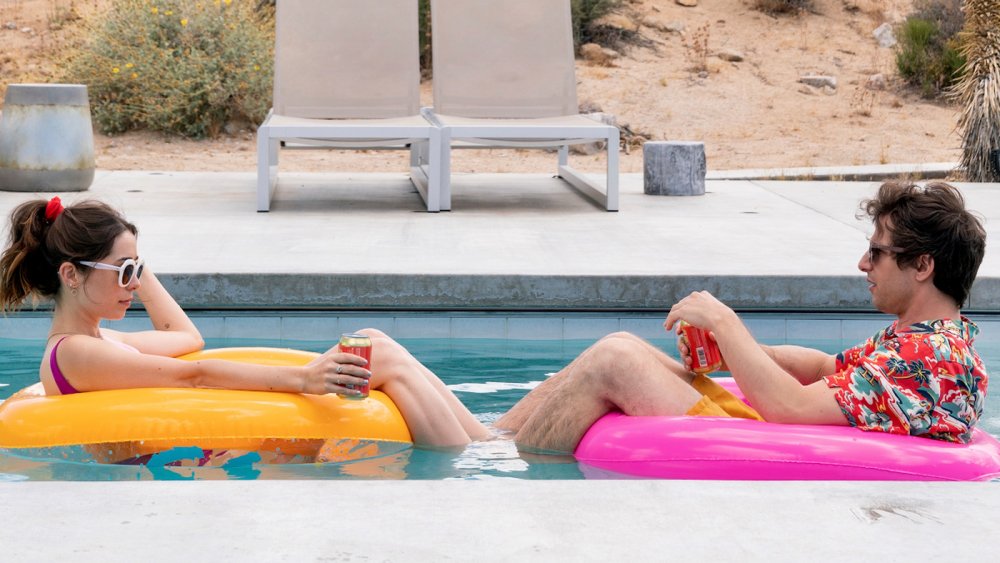 Hulu
You probably know and love Andy Samberg from his stint on Saturday Night Live or his leading role on Brooklyn Nine-Nine, and now, you can catch his latest movie from the comfort of your own home. In Hulu's Palm Springs, which hit the streaming platform on July 10, 2020, Samberg stars as Nyles, a wedding guest stuck in an infinite time loop that forces him to relive one special day in Palm Springs over and over again.
Though Nyles has come to terms with his seemingly endless existence — nothing, including suicide attempts, contrition, or other tactics, can put a stop to the time loop — everything changes when he meets Sarah, the bride's sullen sister. After the two hit it off at the wedding, however, it all goes south when Sarah follows Nyles into a mysterious cave that contains a strange vortex, plummeting Sarah into Nyles' time loop as well.
As played by Cristin Milioti, Sarah goes on quite a journey through Palm Springs, trying to accept her fate before eventually deciding to do something to change it. If you're trying to figure out where you've seen Sarah before, here's why Cristin Milioti from Palm Springs looks so familiar.
Cristin Milioti played the mysterious title character in a popular sitcom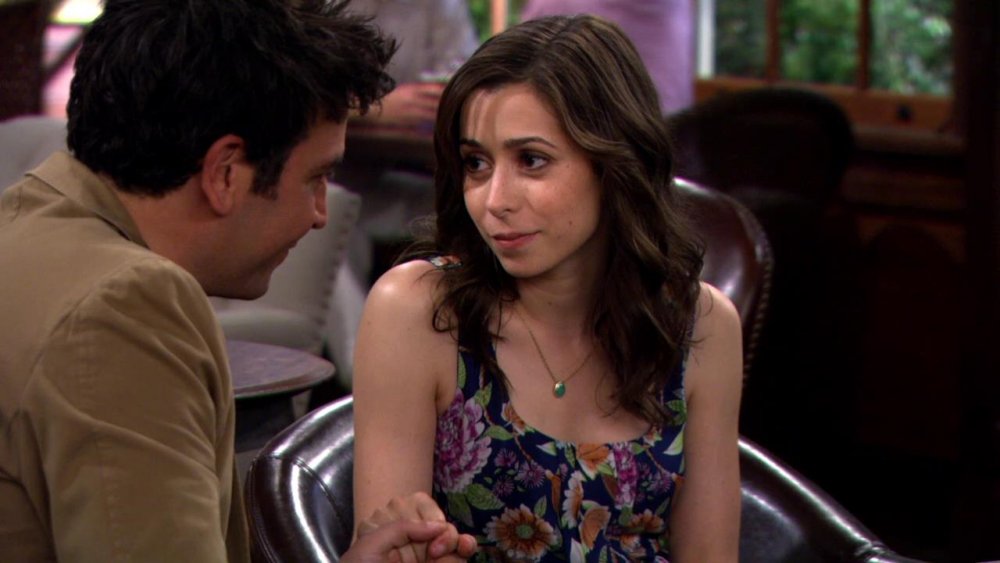 CBS
From 2005 to 2014, sitcom fans spent nine seasons trying to figure out the identity of the title character on CBS' How I Met Your Mother, which told the story of Ted Mosby — played onscreen by Josh Radnor and in voiceover by Bob Saget — telling his children the story of how he met their mother. The clever ensemble comedy, which also featured Alison Hannigan, Jason Segel, Neil Patrick Harris, and Cobie Smulders, charted the loves and lives of a group of best friends living in Manhattan, as well as Ted's ultimately successful journey to meet and marry the woman he's meant to be with.
In the show's eighth season, fans finally get a glimpse of Milioti's titular mother, and from there, they get to learn more about her. In the show's ninth and final season season, the series even took a break from Barney (Harris) and Robin's (Smulders) wedding to center an entire episode around Milioti's character and her parallel journey throughout the entire narrative.
Unfortunately, the Mother (whose name turned out to be Tracy McConnell) didn't get the happiest ending. Fans were incredibly disappointed when the series finale had Tracy die quickly and quietly during a montage, leaving Ted finally free to pursue Robin after all. The finale eventually cast a pall over the rest of the show, and in a frustrating turn, Tracy, who turns out to be one of the show's most endearing and likable characters, gets written out just to make it more convenient for Ted and Robin to end up together after years of on-again, off-again strife. However, Milioti did bring something truly special to the series during her short tenure — particularly, her beautiful singing voice, honed in Broadway shows like Once.
From small parts to prestigious projects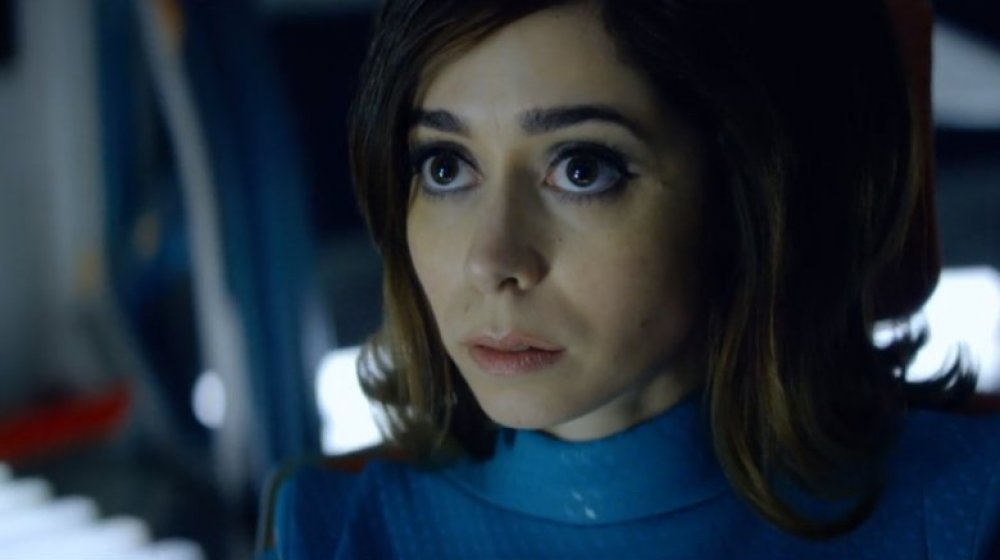 Netflix
Beyond How I Met Your Mother, Milioti has appeared in some pretty huge projects as her star has risen over the years. After a small supporting role in Martin Scorsese's 2013 epic The Wolf of Wall Street — in which she briefly played Jordan Belfort's (Leonardo DiCaprio) doomed first wife Teresa — Milioti went on to book some high-profile roles on the small screen, including a leading role in the second season of FX's Coen Brothers adaptation Fargo. You might also recall her memorable single-episode turn in 30 Rock's 2011 episode "TGS Hates Women."
Milioti then went on to appear in Mindy Kaling's comedy The Mindy Project for five episodes as Whitney before booking one of her biggest post-HIMYM television roles in 2017, where she appeared in an episode of Charlie Brooker's dystopian anthology series Black Mirror. As the leading lady in the acclaimed fourth season opener "U.S.S. Callister," Milioti was widely praised for her performance, proving that she could carry a seriously powerful hour of television.
From there, Milioti joined another anthology series, Amazon's Modern Love — based on the New York Times column of the same name, which tells real love stories — as a Manhattan woman who forms an emotional bond with her doorman, before traveling to Palm Springs with Samberg the very next year.
Critics are already flocking to praise Milioti's first leading role in a romantic comedy, and it's no surprise why. As Sarah, Milioti displays enormous range and plenty of heart while still maintaining perfect chemistry with Samberg and impressive comedic timing. Whether you're a longtime fan of Milioti's work or have just heard of her, you can catch her in Palm Springs, which is streaming on Hulu now.