Awesome News Just Dropped For The Last Kingdom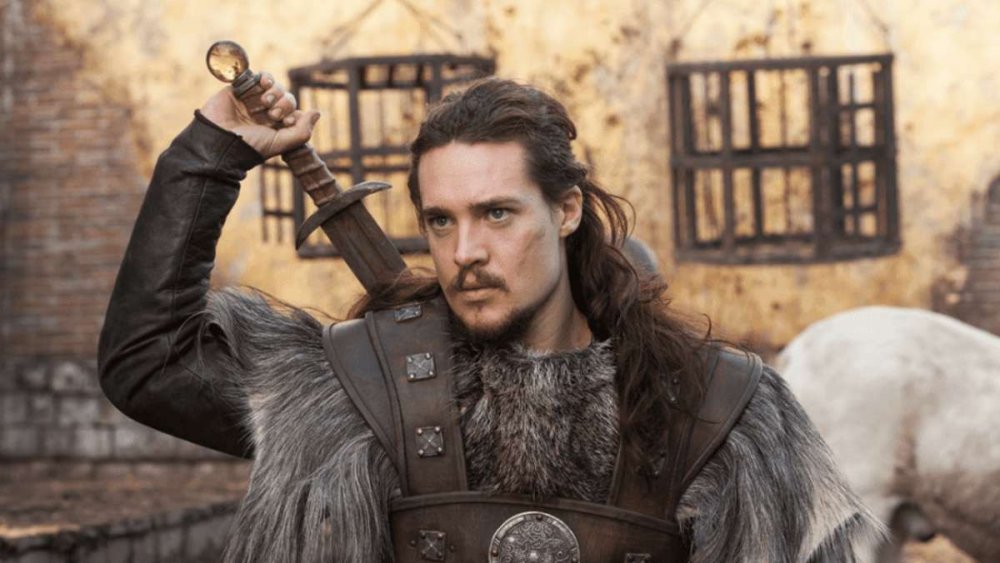 Netflix
Netflix is moving Uhtred one step closer to Bebbanburg. While we may never know the real viewing statistics, the streamer's expensive historical drama The Last Kingdom must be pulling in enough eyeballs; the series has officially been renewed for a fifth season (via Variety).
The Last Kingdom began as a joint effort between the BBC and Netflix back in 2016. The two companies set out to adapt Bernard Cornwell's long-running (and soon to conclude) Saxon Stories, a series of historical novels about the birth of England under Alfred the Great and his progeny. The epic costume drama proved overly costly, driving the BBC to bow out after season 2. Fortunately for fans, Netflix stepped up to assume full control of the property, renewing the show for an improbable third, fourth, and — now — fifth outing. 
The Last Kingdom's cast — which includes Alexander Dreymon (American Horror Story: Coven) in the lead role of Uhtred, Eliza Butterworth (DCI Banks) as Lady Aelswith, and Millie Brady (King Arthur: Legend of the Sword) as Aethelflaed — broke the exciting news on social media. Per the announcement, the season 5 order calls for 10 new episodes — the same number produced by Netflix for the last two rounds.
Season 5 of The Last Kingdom may see Uhtred fulfill his life-long ambition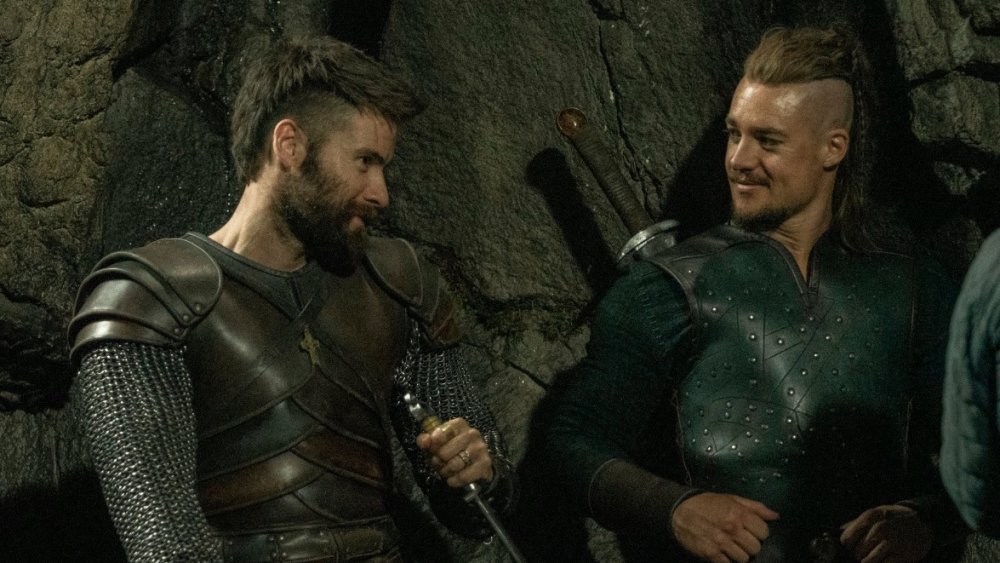 Netflix
So far, The Last Kingdom has adapted the first eight novels from the prolific Cornwell's series, which is set to conclude this fall with the publication of War Lord, the 13th and final book featuring Uhtred. The TV series has strayed farther from its source material over time, but the long arc of Uhtred's story remains largely intact. Cornwell set out to tell England's origin story — from the rise of Alfred in Wessex during the Great Heathen Invasion to the Battle of Brunanburh, after which Alfred's grandson, Aethelstan, became the first named King of England. By the end of season 4, The Last Kingdom has ventured well past the halfway point on that same narrative journey.
Now that we've finally been introduced to the young Aethelstan (Caspar Griffiths), we can almost see Cornwell's intended conclusion resolving on the distant horizon. Season 5 is likely to adapt books nine and ten: Warriors of the Storm and The Flame Bearer. The latter novel concludes a major story arc begun way back in the very first book, and season 5 seems likely to do the same. One of Uhtred's major motivations driving him toward the formation of England is his desire to dispossess his usurping cousin of Bebbanburg, a nigh-impregnable fortress in Northumbria and Uhtred's birthright. As long as the series continues to track the books, Uhtred should finally see the realization of that decades-long dream on season 5.
No word yet on when the new season will premiere, but we'll be sure to keep you posted as soon as Netflix has an update.