The Witcher Casts Female Leads Ciri And Yennefer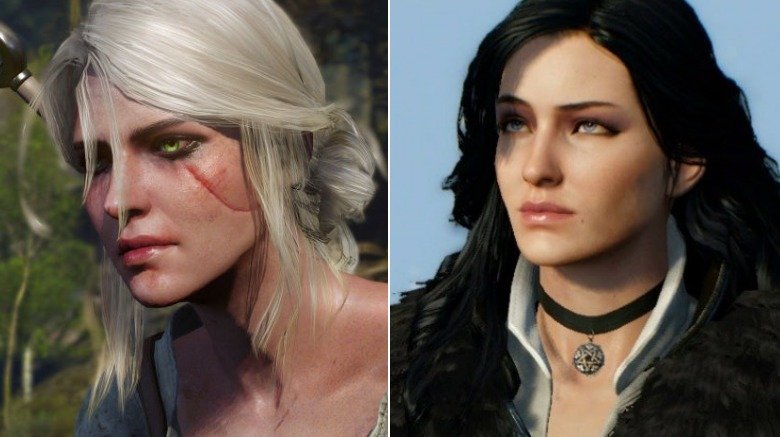 Netflix is rounding out the central cast of its upcoming series The Witcher. 
The Hollywood Reporter confirmed on Wednesday that the streamer tapped Into the Badlands actress Freya Allan and Wanderlust star Anya Chalotra to play Ciri and Yennefer, respectively. Allan and Chalotra will star opposite Henry Cavill, who plays the silver-haired Geralt of Rivia on the show. 
Netflix also selected Jodhi May (Game of Thrones, Genius) for the role of Queen Calanthe, Bjorn Hlynur Haraldsson (Fortitude) to play Queen Calanthe's husband Eist, and Adam Levy (Knightfall, Snatch) to portray Mousesack. Additionally, MyAnna Buring is set to play Tissaia, the head of Aretuza's magical academy; Millie Brady will take on the role of Princess Renfri; and both Mimi Ndiweni and Therica Wilson-Read will portray up-and-coming sorcerers. 
For those not familiar with The Witcher, the novel series by Andrzej Sapkowski that spawned a video game series by CD Projekt Red, Ciri is the princess of Cintra and the daughter of the magically inclined Source Pavetta and the ruler Emhyr var Emreis. Following the death of her mother and father, who was using the alias Duny at the time, Ciri grew closer to her grandmother, Queen Calanthe, who kept it a secret from Ciri that she was destined to become a witcher — someone who trains to become a hired monsterslayer. 
As for Yennefer, she's a skilled sorceress, the youngest member of the Supreme Council of Sorcerers, and Geralt's main love interest. Unable to have children herself, Yennefer serves as a mother figure to Ciri. 
In September, a since-deleted casting call for The Witcher began circulating around the internet and started raising eyebrows. The advertisement noted that The Witcher was looking to cast a "BAME actress" — that is, a Black, Asian, and/or minority ethnic actress — to play Ciri (via ComicBook.com). Canonically, Ciri is white, and the thought of an actress of color bringing her to life in a live-action series ruffled many fans' feathers. 
They discussed at length their thoughts on the possibility of a non-white actress playing Ciri, with one fan arguing that the move "could be a step in the wrong direction" and claiming that the minds behind the show were "essentially saying they are prioritizing pushing their own agenda instead of finding the best actors." Another hoped that the casting call was fake, while someone else brought up the point that because of "how tightly her ancestry is tied to the story, changing [Ciri's] race would realistically have massive repercussions."
Backlash eventually grew so intense that The Witcher showrunner Lauren Schmidt Hissrich took a break from Twitter to distance herself from negativity. She tweeted on September 10, "It's time for a Twitter hiatus. The love here is amazing, and the hate is enlightening, like a real-life Trial of the Grasses, except I HAVE to read less and write more — or we won't have a damn finale. Be back soon with more insight and more Roach. Be nice to each other, okay?" 
Now that we know Allan is playing Ciri, it seems that the casting call didn't carry much weight after all. 
Hissrich discussed with THR the process behind casting Allan and Chalotra for The Witcher, sharing that she didn't make a point to cast lesser-known stars and that "200 young women from all over Europe" auditioned for the role of Ciri. She also clarified that she never intended to "strip out the cultural context of The Witcher, to remove its Slavic roots, the very thing people in Poland are proud of."
"In terms of why people responded so strongly, I think the fans really have pictures of these characters in their minds and I don't blame them for that. I get it. When I read my favorite books I certainly imagine characters a certain way," said Hissrich. "There's obviously a couple lines of description of Ciri in the books and people become very enamored with their own vision of it. I think coming in as a writer and saying my vision might look different than yours is scary for fans, but truthfully I don't think it has to be."
She added, "I just wanted people to know that I really respected the material. Truthfully, the controversy about Ciri, my own politics or the fact that I'm a woman, to me, just interacting with the fans has helped an enormous amount, because they see I'm on their side.
Though the storm clouds around Ciri's casting have seemingly been swept away, some fans are displeased with Netflix's decision to cast Chalotra as Yennefer, particularly because the actress is just 21 and Yennefer appears much older than that in the Witcher lore. (Yennefer is actually roughly a century old, though she appears to be around 30 or 35.)
Twitter user @FionaUnderhill wrote in response to the casting news, "OK, I'm going to say it. I'm annoyed that they have cast a 21 year old (who looks about 15) as the love interest of Henry Cavill (35) in #TheWitcher. They adopt a teenage girl together. This casting makes zero sense."
It's too early to tell how Allan, Chalotra, Cavill, and the rest of the Witcher cast will look on screen, so we're reserving judgement until we get the first official look at the stars in costume. 
Netflix hasn't yet stamped The Witcher with a release date. According to Hissrich, the show is currently in pre-production.