Why Uhtred From The Last Kingdom Looks So Familiar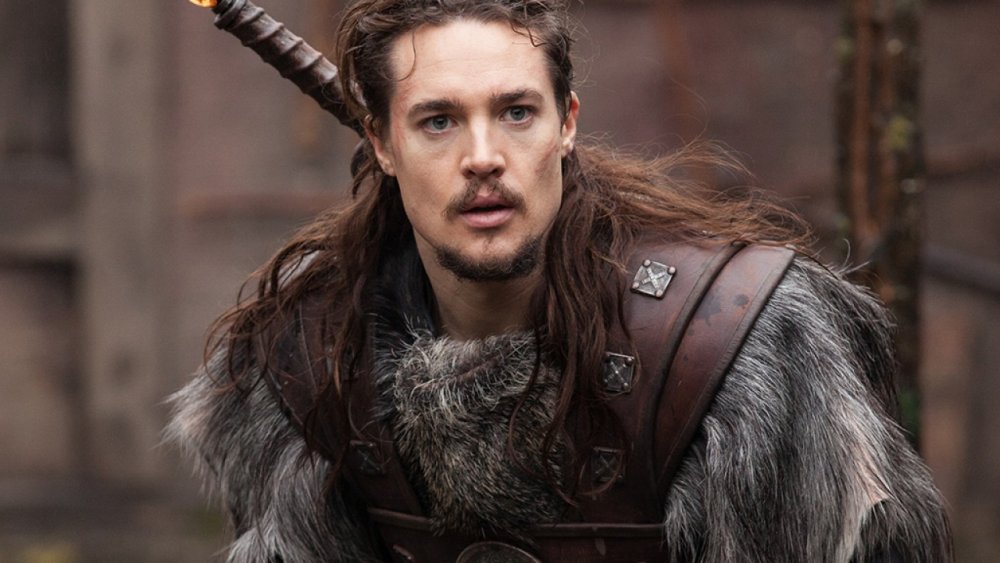 Netflix
Prepare the shield wall! Netflix's ninth-century costume drama The Last Kingdom is coming back on Sunday, April 26 for a fourth season filled with Christian kings, bearded warriors, and rampaging viking hordes. 
Adapted from the Saxon Stories, a series of historical adventure novels from legendary English author Bernhard Cornwell, The Last Kingdom was originally produced by BBC Two in the U.K. and BBC America in the U.S. After co-producing The Last Kingdom after the exit of BBC America, Netflix became the sole producer of the series from season 3 onward – stepping up to foot the show's substantial bill and ordering up a fourth season of medieval action.
Both the TV show and Cornwell's book series follow the exploits of Uhtred of Bebbanburg, the dispossessed scion of a noble house in the ancient English kingdom of Northumbria. Cornwell is nothing if not prolific; his Saxon series currently sits at 12 books and counting, with the 13th and final installment in the series scheduled for release later this year. That level of production has proven fortunate for Netflix, since The Last Kingdom has adapted Cornwell's books at a respectable pace, chewing up about two novels per season. Accordingly, season 4 of The Last Kingdom is expected to cover the plots of the seventh and eighth books in the series, The Pagan Lord and The Empty Throne.
Appearing once again in the leading role of Uhtred is German-born actor Alexander Dreymon — and there's a very good reason his handsome visage seems so familiar.
Alexander Dreymon's first big TV role was even more horrifying than a Viking invasion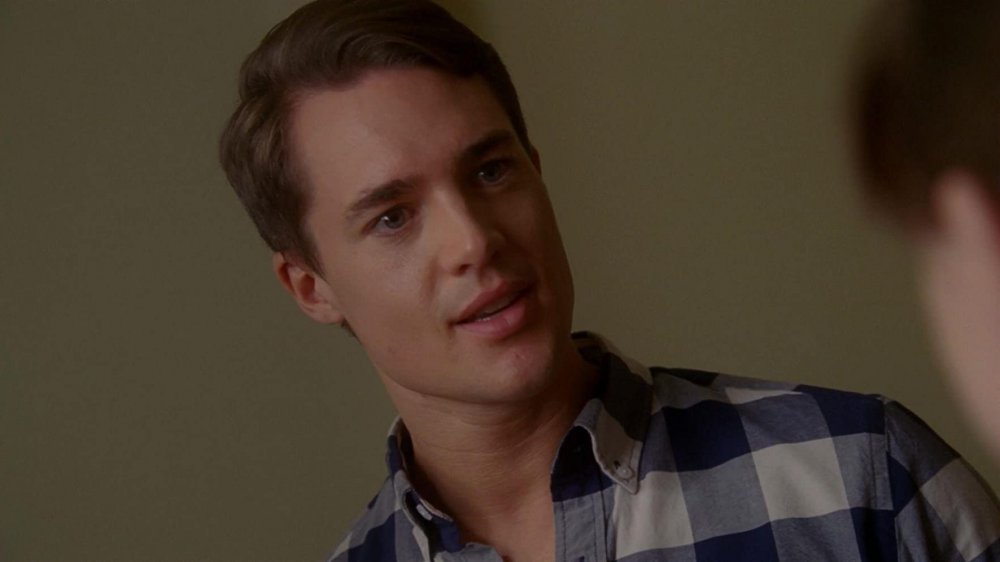 FX
According to IMDb, Alexander Dreymon was born in Germany, though he lived for some time in France and moved to England to study at the prestigious Drama Centre London. He earned his thespian stripes performing on the stage in both Paris and London before making the jump to television and film.
Dreymon's first major role on American television was as a recurring character on the third season of Ryan Murphy's American Horror Story anthology series. The attractive young actor was cast to play the part of Luke Ramsey, who appeared on five episodes of the witchy Coven storyline. The son of Joan Ramsey (Patti LuPone), a Christian woman who lives next door to Miss Robichaux's Academy, Luke mixes in with the witches studying and living at the Academy, but his religious beliefs cause him a great deal of inner turmoil. In the end — after getting literally stabbed in the back, shot through the head, and put into a coma — Luke dies when his mother murders him following his realization that she killed her husband (Luke's father).
The role of Luke Ramsey introduced a clean-shaven Dreymon to an American audience, and made it abundantly clear that the actor had both the talent and charisma to grow into a leading man. It wasn't long after his American Horror Story debut that Dreymon began exploring the world of feature films.
Alexander Dreymon appeared in films before he began his quest for revenge on The Last Kingdom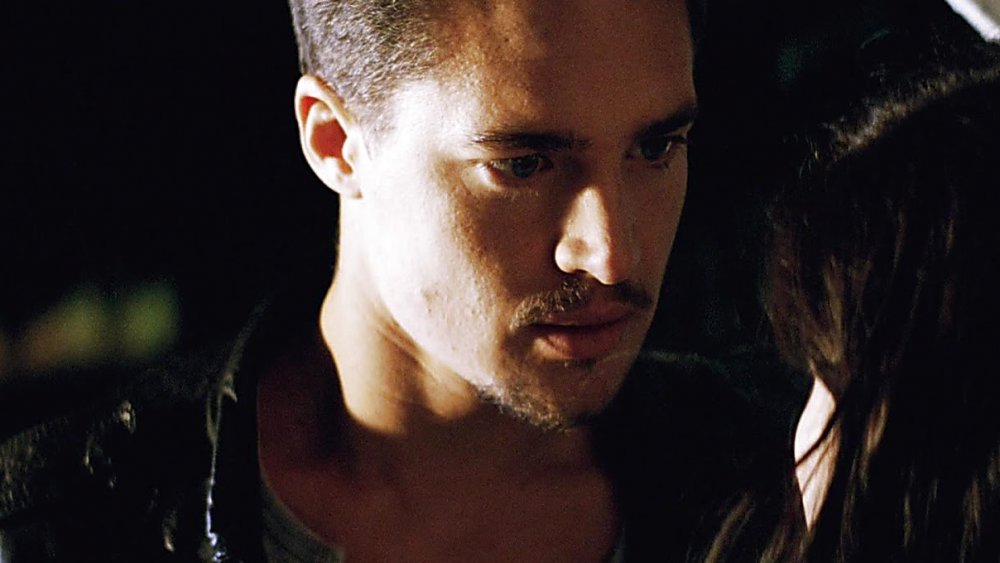 Tectonic Films/VIVA Films
One year before he was cast in the leading role of Uhtred on The Last Kingdom, and one year following his American Horror Story turn, Alexander Dreymon starred in the Francis dela Torre-directed film Blood Ransom. He played the part of Jeremiah in the romantic fantasy thriller, heading up a cast that also included Clifton Powell (Black Lightning), Jamie Harris (Carnival Row), and Emily Skinner (Crown Lake). Dreymon must have proven his ability to hold an entire production on his ample shoulders, because it wasn't long after Blood Ransom that The Last Kingdom snatched him up.
Between 2015 and 2018, Dreymon demonstrated his range in two more feature-length films – Guys Reading Poems and Heartlock – but by that point, he was already an established name with a busy production schedule thanks to the success of The Last Kingdom. 
The future is looking bright for Dreymon as well, as he'll next appear in the Mikael Marcimain-helmed Swedish thriller Horizon Line, which also stars Get Out actress Allison Williams.
As Uhtred is fond of reminding us, "destiny is all," and it certainly seems like Dreymon was destined for stardom from the beginning.