Why The Decision The Academy Just Made Is So Important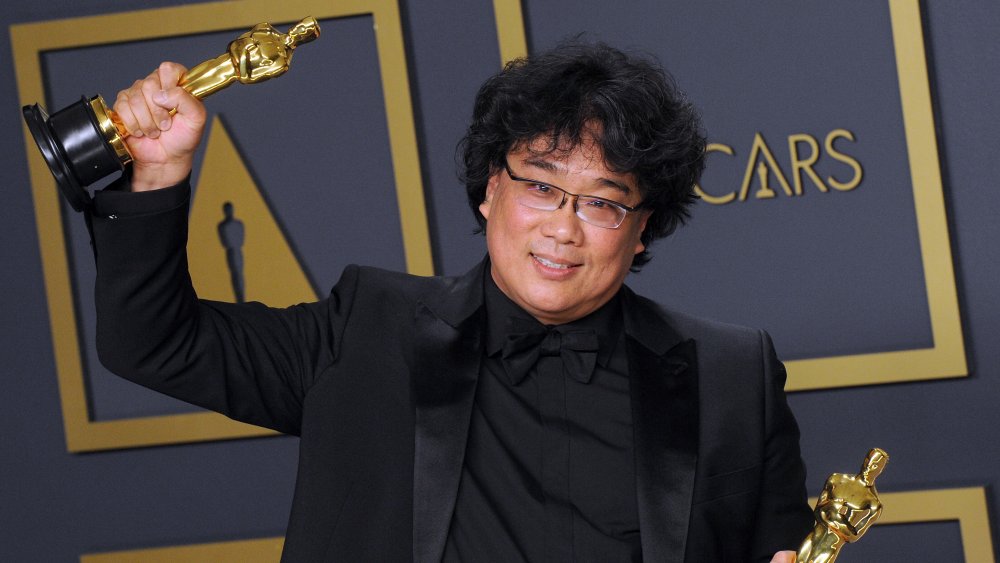 Albert L. Ortega/Getty Images
The Academy is making some huge changes in the wake of the coronavirus crisis.
As parts of the world begin their attempts to slowly and safely reopen after SARS-CoV2, a particularly contagious form of coronavirus spread throughout the globe, put entire cities and societies on pause, the Academy is adjusting next year's Oscar ceremony to fit our "new normal" as best as possible. According to The Hollywood Reporter, the Academy's board of governors are currently in discussion over various Zoom calls to discuss some big changes that could affect the ceremony and the future of the Oscars going forward.
Though the 2021 Academy Awards, which mark the 93rd ceremony, were originally scheduled to take place on February 28, this date won't work for a number of reasons. Most films are facing huge delays for their theatrical releases, while some are completely dormant and may not be released at all for the foreseeable future. Movies in production that were eying pre-Oscar releases are still on pause, unable to resume filming. Film festivals like Cannes and Venice, which normally highlight future Oscar nominees, didn't proceed as planned. For these reasons, as well as the fact that California may be in the early stages of a spike in infections, the Academy must make some necessary adjustments.
The Academy Awards may look very different in the future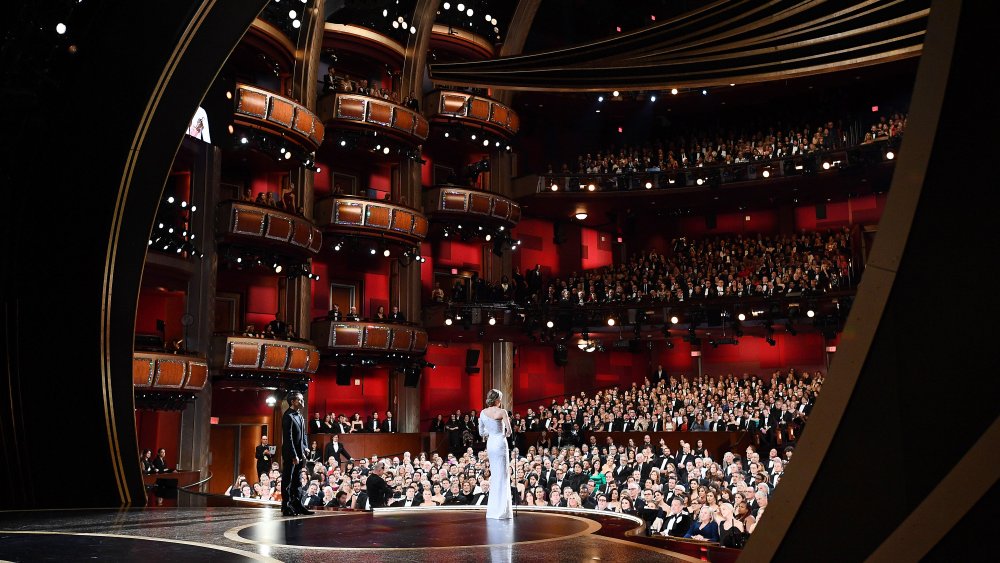 Handout/Getty Images
First of all, the February 28 date for the 2021 ceremony will definitely be pushed back; as of this writing, THR reports that the ceremony may be postponed by as many as eight weeks. That's not, however, the only delay the Academy is facing, as they may also extend the eligibility window that decides which films become potential Oscar contenders based on their theatrical release past its original date of December 31, 2020.
As far as what the Academy Awards might look like once they actually do happen, that remains to be seen. The board of governors still hasn't decided whether or not the ceremony will be in person or virtual, which, at this point, probably depends on whether or not scientists discover a vaccine or cure for COVID-19. Because large groups create the biggest potential risk for viral spread, it might not be a good idea to put Hollywood's biggest stars into the same room for several hours, likely without protective face coverings.
This announcement comes on the heels of the Academy's reveal, per Variety, that the film institution will institute new a diversity initiative called "Academy Aperture 2025" that will consistently feature ten Best Picture nominees per year, create a task force designed to help the Academy become more inclusive, and provide more opportunities. Often criticized for a lack of diversity, the Academy made waves last year when it selected Bong Joon-ho's Parasite for Best Picture, crowning it as the first non-English language film to take home the evening's top prize. Clearly, they're now eying even bigger change for the future. Keep an eye on this space for updates on the film industry's biggest night, which will take place sometime in 2021.