The Truth About Sophie Turner's First TV Role Since GoT Ended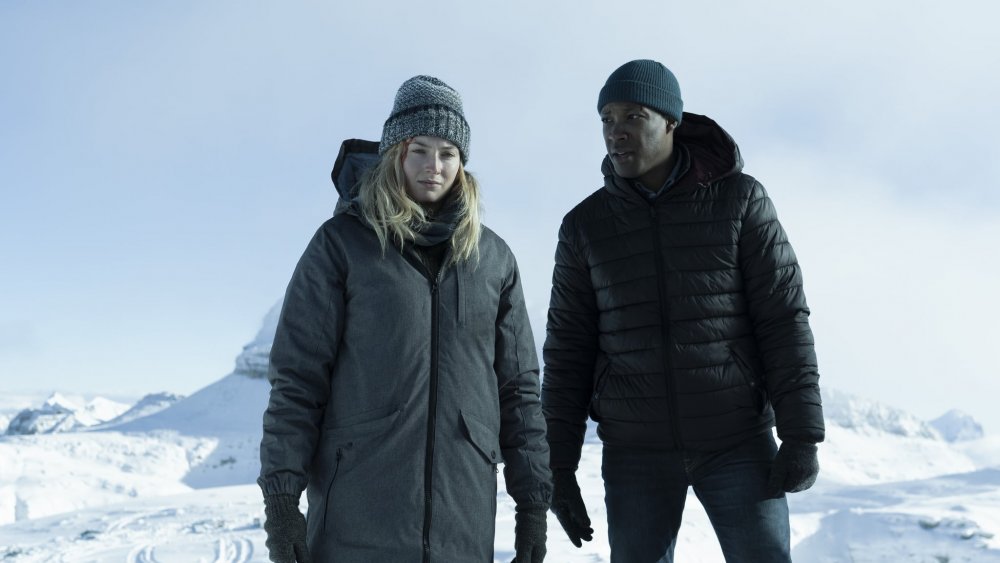 Quibi
This content was paid for by Quibi and created by Looper.
If you're still missing Game of Thrones, Quibi has a new adventure for you starring one of the epic fantasy's most popular players.
Sophie Turner, who played Sansa Stark, the eldest daughter of House Stark, and a key POV character throughout Game of Thrones, has joined Quibi, a new, varied streaming service that offers a huge selection of programs with episodes that run for ten minutes or less. Turner stars on one of Quibi's gripping new dramas, Survive, marking her first return to television since her tenure as Sansa came to an end when Game of Thrones concluded in May 2019.
On the show, Turner stars as Jane, a woman grappling with a number of debilitating psychological disorders including PTSD, anxiety, and depression. After working on her recovery at a rehabilitation center called Lifehouse, Jane still finds it impossible to keep her head above water, and she makes the decision to take her own life as she sits on the plane to go home. Before she can take any action, however, the plane crashes, leaving her and another passenger, Paul (Corey Hawkins), stranded in snow. Together, they must fight to survive.
After playing Sansa — a character who journeys to hell and back on Thrones – Turner is no stranger to dangerous situations. This is experience has likely served her well in her new role as Jane. Here's the truth about Sophie Turner's first big television role since Game of Thrones ended. Spoilers for the end of Game of Thrones ahead!
Sophie Turner's role in Survive has hidden layers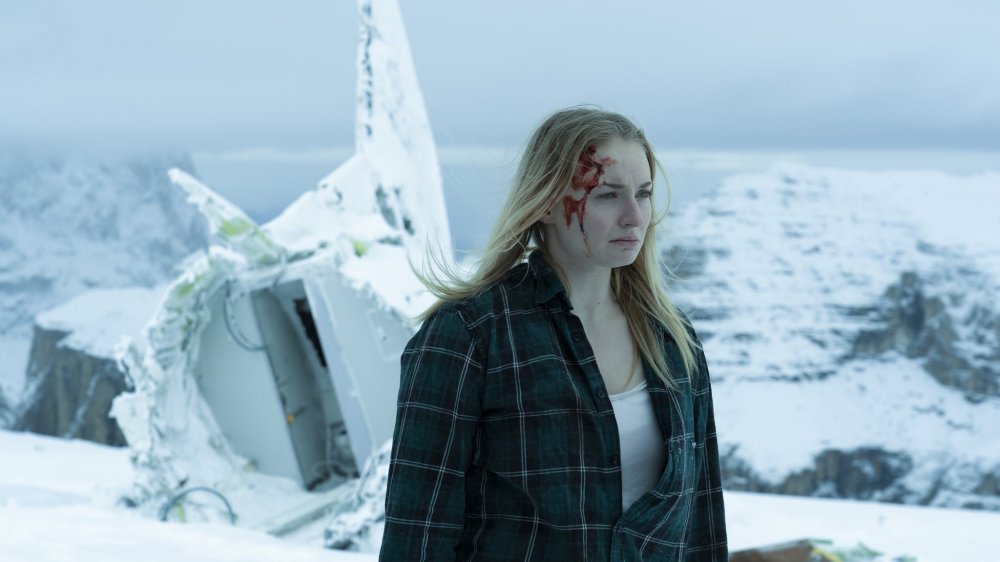 Quibi
In an interview with Pop Sugar, Turner told the outlet why she decided to return to the small screen, saying, "My background and my heart always lies in television. Since I started on Thrones, television has been elevated to another quality level that we hadn't really seen before, so there's a huge appeal in continuing to do TV because the material that there is to work with is just so delicious now."
Turner also opened up about what attracted her to the role of Jane, saying, "What drew me to the script was the way that mental illness was written so accurately in my opinion. It felt real to me. I also loved the notion that this girl who wanted to die so badly ends up fighting for a life that she never wanted to live in the first place."
Ever since Thrones catapulted Turner to international fame and acclaim, the actress has been forthcoming about her own struggles with anxiety and depression, however, she admitted to PopSugar that playing Jane wasn't "necessarily therapeutic for [her] illnesses specifically." Rather, Turner wanted to provide a fully realized portrait of mental illness, saying, "that the more accurately we depict mental illness in film and TV, the more people it will help." In the end, Turner simply said she hopes the show makes "people feel less alone, but not only that, I hope that the story of this girl finding something to live for helps others find the ability to do that, too."
Sophie Turner rose to fame on one of television's most brutal shows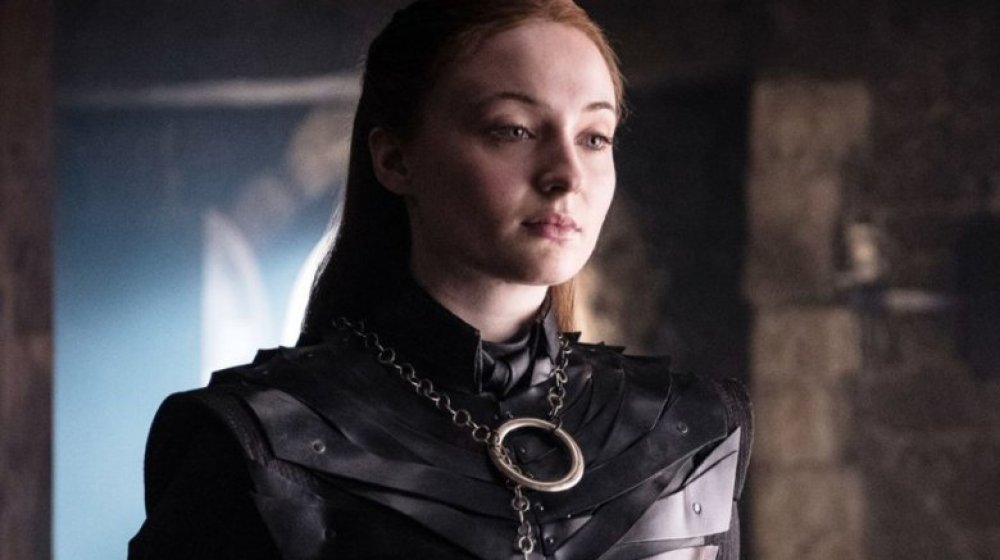 HBO
Of course, Turner is familiar with intense dramatic roles, having come of age on arguably one of the most merciless and brutal shows in recent memory. As Game of Thrones began, Sansa was one of the show's most grating characters: a young, naive girl who simply wanted to marry Prince Joffrey Baratheon (Jack Gleeson) and eventually become the queen. However, after arriving in the capital city of King's Landing, her life falls to pieces when her goodhearted father Ned Stark (Sean Bean) is publicly executed. For the next few seasons, Sansa spends her time as a political prisoner, entirely controlled by the rival Lannister family.
Though Sansa ultimately escapes King's Landing with the help of Littlefinger (Aidan Gillen), she finds herself in an even worse situation when she is married off to the sadistic, evil Ramsay Bolton (Iwan Rheon), who brutalizes her every single day during their brief but horrific union. Thankfully, her brother Jon Snow (Kit Harington) rescues her, and Sansa's arc finally bends towards justice; after disposing of Ramsay alongside Jon, Sansa fights for those she loves with newfound strength. At the end of the show, as the Stark children all go their own way, Sansa remains in the North, and is crowned Queen in the North, following in her brother Robb's (Richard Madden) footsteps.
After her role as Sansa, who became a favorite throughout the show's eight seasons, fans were eager to see what Turner might do next; clearly, her latest role is just as gripping and intense as Sansa. Survive is streaming on Quibi now.