Mad Men Fans Just Got The Best News Ever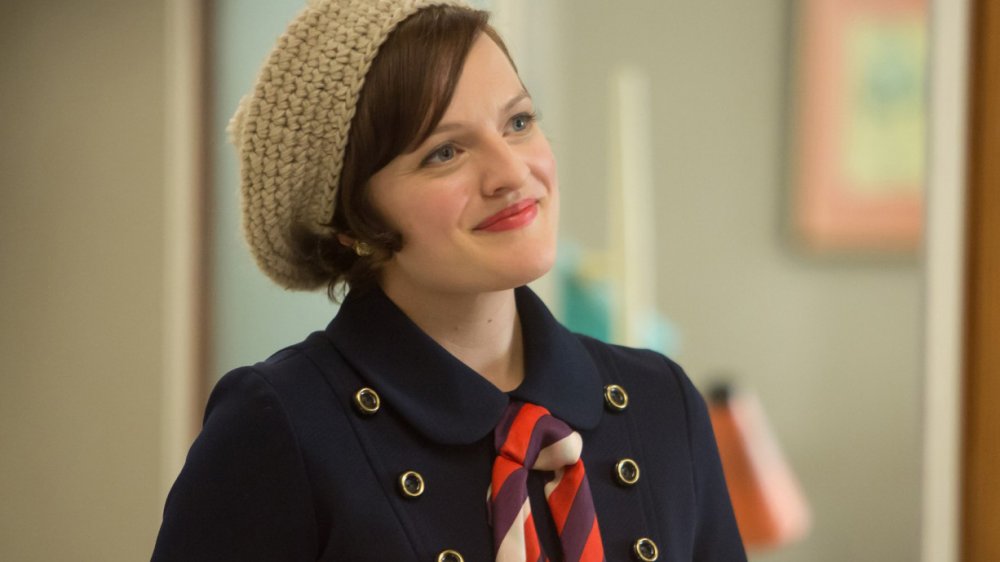 AMC/Lionsgate Television
This is probably the only time in history where Mad Men fans can't use Pete Campbell's exasperated "Not great, Bob!" line as an answer to the question "How are you?"
Indeed, enthusiasts of creator Matthew Weiner's period drama series are likely feeling incredible today, following an announcement they've been waiting for weeks on end to hear: Mad Men has found a new streaming home (or homes, to be more accurate) after leaving Netflix last month. 
On July 1, production company Lionsgate Television confirmed that, after a nine-month-long endeavor to sell global and streaming rights to the Jon Hamm-starring series, Mad Men will move to Amazon and original network home AMC (via The Hollywood Reporter). The two companies now both hold domestic streaming-video-on-demand rights to the show, also led by The Handmaid's Tale and The Invisible Man actress Elisabeth Moss as the scrappy and headstrong Peggy Olson.
Where and when you can stream Mad Men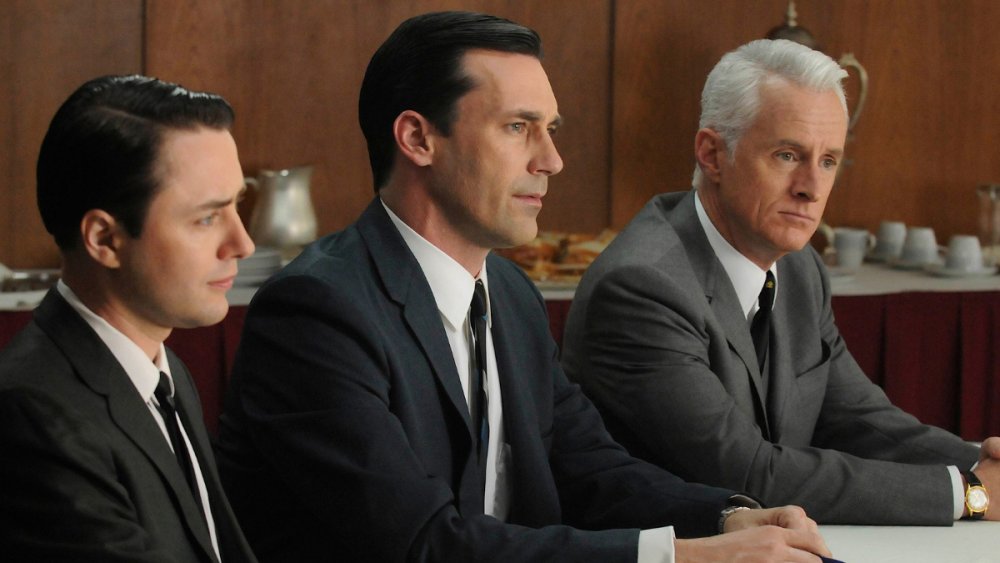 AMC/Lionsgate Television
Mad Men fans can stream the seven-season series on Amazon's IMDb TV beginning on Wednesday, July 15 — two weeks from the time of this writing. That option will be available until the end of summer 2020, when AMC will stream Mad Men in the fall through "a deal that also includes linear syndication rights."
Internationally, those in European and Latin American countries, as well as in Australia, can watch Mad Men on Amazon Prime Video starting on Friday, July 3. Fans in Japan, Israel, Indonesia, and Thailand can stream the show beginning on Wednesday, July 15. In the fall, Canadian Mad Men loyals can stream the show on Amazon Prime Video as early as Thursday, October 1, with the series hitting the streaming platform in the Netherlands a month later on Sunday, November 1.
As if that wasn't enough excitement, Amazon and AMC also sharing SVOD rights to Mad Men with the Lionsgate-owned streamer Starzplay, which has international streaming rights across European and Latin American countries, as well as in Japan. Viewers in those territories can head back to the '60s, grab an Old Fashioned with Don Draper (Jon Hamm), and witness the inner workings (and many rises and falls) of the Sterling Cooper ad agency beginning on Thursday, October 1.
All 92 episodes of Mad Men will be available to stream via these platforms, but one installment will be amended insofar as including pre-credits context: the season 3 episode "My Old Kentucky Home." That episode features a scene in which Roger Sterling (a white character played by John Slattery) wears blackface while performing the song from which the episode gets its name. Per Variety, on all platforms going forward, the episode will open with a title card that reads, "This episode contains disturbing images related to race in America. One of the characters is shown in blackface as part of an episode that shows how commonplace racism was in America in 1963. In its reliance on historical authenticity, the series producers are committed to exposing the injustices and inequities within our society that continue to this day so we can examine even the most painful parts of our history in order to reflect on who we are today and who we want to become. We are therefore presenting the original episode in its entirety."
Why Mad Men had to find a new streaming home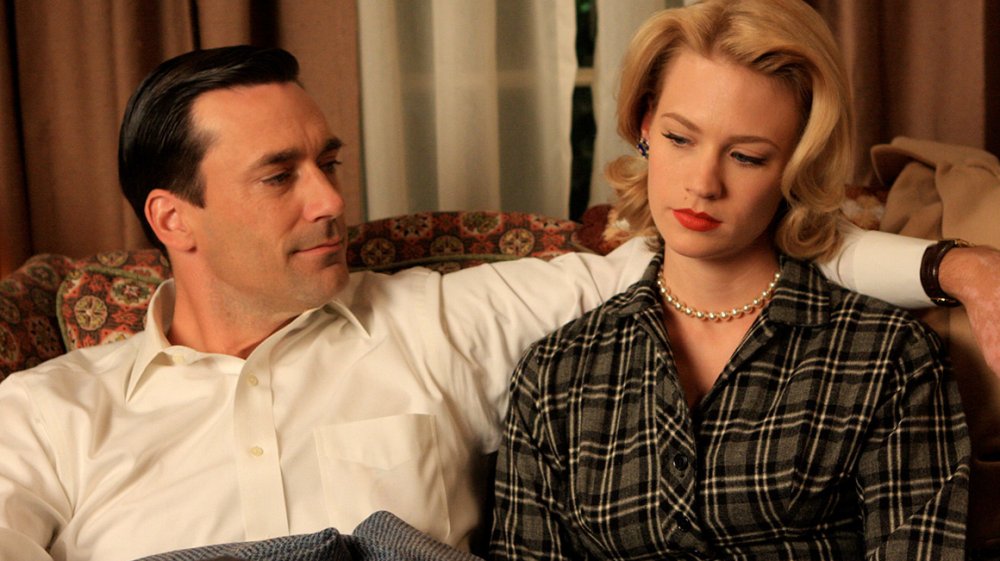 AMC/Lionsgate Television
For most people who didn't tune into Mad Men when it first premiered on AMC in July 2007, Netflix was the place to watch (and rewatch) the series. Lionsgate Television inked a $90 million deal with the streaming giant in April 2011, a little over four years before Mad Men wrapped in May 2015. Beginning in July 2011, fans could stream the first four seasons of Mad Men on Netflix, with subsequent full seasons being added to the platform on a rolling basis after they aired on AMC. 
In May 2020, however, it was announced that Mad Men's days on Netflix were numbered: All seven seasons of the show — featuring an all-star cast including Christina Hendricks (Joan Harris), Vincent Kartheiser (Pete Campbell), January Jones (Betty Francis, formerly Draper), and more — would leave the streamer on June 9. The reason? Well, Netflix doesn't own Mad Men. Streaming rights were eventually going to be returned to Lionsgate Television, and that evidently happened in 2020 or a bit earlier. Clearly, Lionsgate Television chose not to renew its Mad Men deal with Netflix — a move potentially motivated by other studios reclaiming their series to stream on new platforms they own and operate. (See: The Office being shuffled off Netflix and moved to NBCUniversal's new streamer, Peacock.)
The situation with Mad Men is similar in that the show is heading back to AMC and will be available to stream on a Lionsgate-back platform (Starzplay), but different in that it will also be available to watch on IMDb TV and Amazon Prime Video. For a series as beloved, acclaimed, and decorated as Mad Men, it's fantastic that fans are now spoiled for choice on where to stream the series. In the (sort of) words of Don Draper, fans have swum the English channel — it's now time to drown in champagne.