Shazam! 2 Director Gives An Update On The Sequel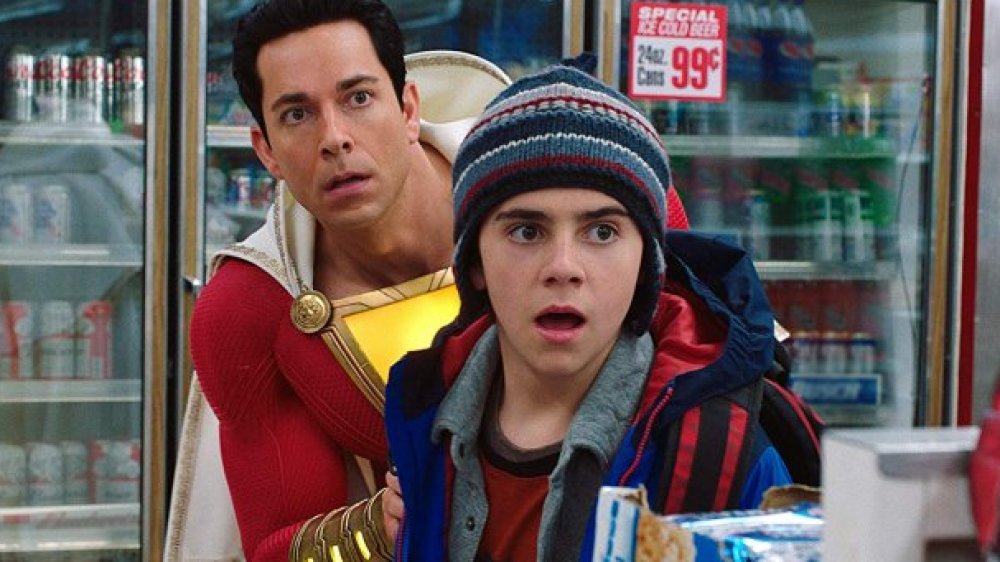 Warner Bros./DC Entertainment
Shazam! will get a sequel ... eventually.
David F. Sandberg — director of the lighthearted superhero flick centered around a tween who obtains the ability to transform into an adult superhero when he utters the word "shazam!" — recently took to Twitter to give an update about Shazam! 2. The filmmaker reassured Shazam! fans that a sequel — first announced in April 2019, just days after the movie made its stateside debut on April 5 of that year — is indeed on the way. However, according to Sandberg, it might be a while before we see Asher Angel and Zachary Levi in their dual role as Billy Batson, or Jack Dylan Grazer cracking jokes as Billy's best bud Freddy Freeman. 
When a fan with the Twitter handle @Tobias33872709 asked for an update on Shazam! 2, Sandberg, who goes by the Twitter handle @ponysmasher, was brief but blunt. He tweeted in response, "Shazam 2 is the next thing I'm directing (pending the continued existence of the world)."
With COVID-19 keeping productions shuttered and films unseen for an undetermined amount of time — large crowds, like the ones that would assemble in movie theaters or on film sets, could spread the disease quickly, and actors obviously can't wear protective masks during filming — it remains to be seen when Shazam! 2 would even start principal photography. However, it's still reassuring for fans to know that Sandberg will be back in the director's chair no matter what; with the film so far away on the horizon at this point, it's comforting to have some concrete details.
What do we know about Shazam 2?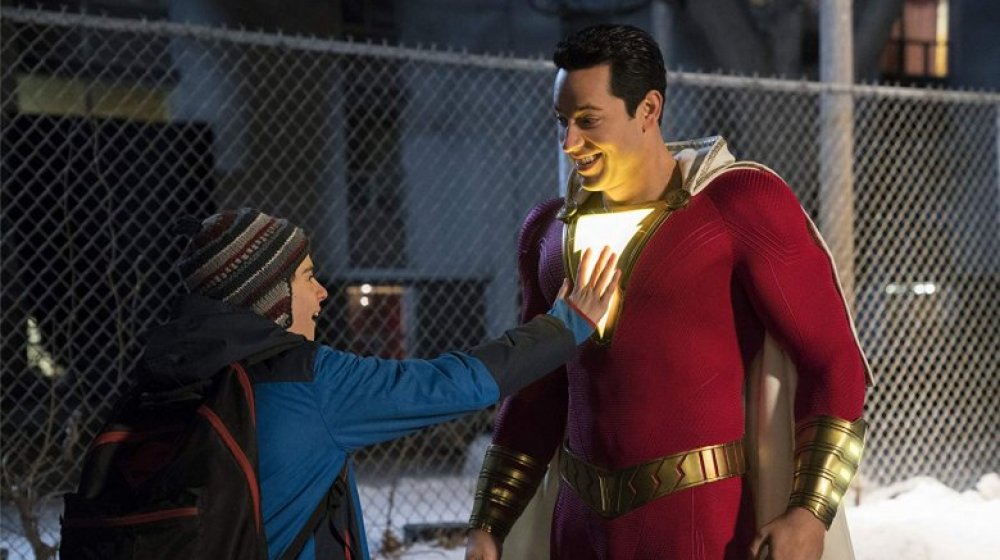 Warner Bros./DC Entertainment
Beyond Sandberg's return, there are a few other things we know about Shazam! 2 – though, of course, COVID-19 leaves some of those up in the air as well.
In December 2019, Warner Bros. announced that Shazam! 2 had a release date set for April 2022. In April 2020, however, the studio delayed the film to November 4, 2022. There stands a chance that Shazam! 2 might get delayed even further depending on when the cast and crew can begin production. 
Fans may find comfort in taking a look at the trajectory of Spider-Man: Into the Spider-Verse 2, the highly anticipated sequel to the 2018 Academy Award-winning animated film. The movie was originally slated to launch on April 8, 2022 (making it direct box office competition for Shazam! 2) but was pushed back to October 7, 2022. Even with the six-month delay, Into the Spider-Verse 2 entered production in June 2020. Now, the big difference here is that Into the Spider-Verse 2 is an animated film, whereas Shazam! 2 is live-action, so there's a chance that the latter may not be able to start filming until sometime in 2021. Here's to hoping that Shazam! 2 will experience the same good fortune that Into the Spider-Verse 2 has, amid all the chaos dominating our world.
Levi, who plays the titular superhero in his adult form, is expected to return whenever Shazam! 2 can start filming — as are his co-stars Angel, who plays the young Billy in his non-superhero form, and Grazer, who plays Billy's confidante and adoptive brother. At the end of the first film, Shazam's adoptive family all got adult superhero alter-egos, so it stands to reason that that group of actors — which includes Adam Brody, Michelle Borth, Ross Butler, DJ Cotrona, and Meagan Good — will be back as well. At one point, Levi indicated that production was set to begin in 2020, but that's definitely on hold now.
As of this writing, Shazam! 2 is scheduled for release on November 4, 2022.