Awesome News Just Dropped For Curb Your Enthusiasm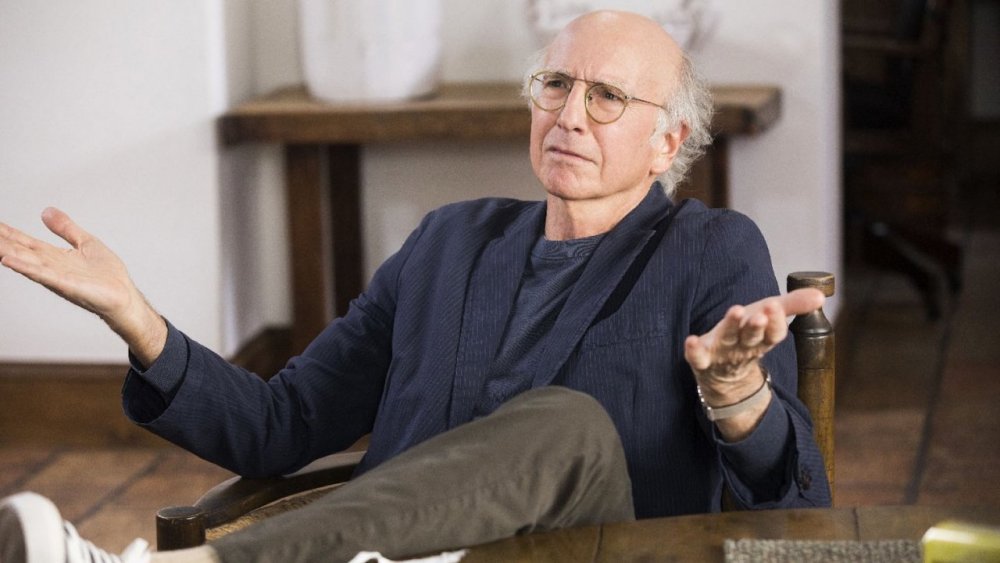 HBO
The longer he sticks around the entertainment industry, the clearer it becomes that Larry David is his own worst critic. On June 30, HBO announced via a press release obtained by Looper that they are renewing David's irreverent, often painful, and always hysterical comedy of errors, Curb Your Enthusiasm.
The upcoming season will be the show's 11th overall. The series originally premiered in 2000, and ran semi-regularly until 2011. After a six-year hiatus, a ninth season arrived in 2017. Throughout its 100-episode run, the show has maintained its highly improvised style and abundance of celebrity guest stars unafraid to poke fun at their public image.
In the announcement, Amy Gravitt, the Executive Vice President of HBO Programming, praised David's ability to keep his finger on the pulse: "This past season tapped into the zeitgeist in such an uncomfortably delightful way... Larry is already busy writing, and we can't wait to see what he has in store."
While HBO might be excited to see what David has in store, the comedian used the same announcement to throw a little cold water on his good news in the way only he could.
What Larry David has to say about Curb Your Enthusiasm's renewal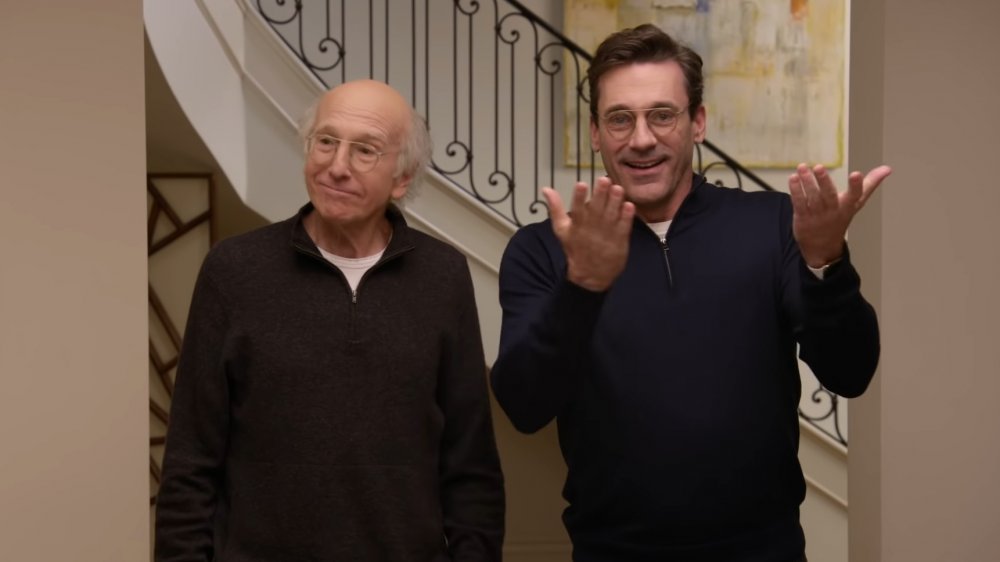 HBO
David had his own statement to make in the renewal announcement, and it was predictably self-deprecating. "Believe me, I'm as upset about this as you are," the comedian joked. "One day I can only hope that HBO will come to their senses and grant me the cancellation I so richly deserve."
All kidding aside, David appears to be the one with the power to pull the plug. Ahead of the premiere of season 10, Casey Bloys, the President of Programming at HBO, explained to Deadline, "The deal with Larry is that he tells us when he is ready to go. If he tells us he wants to do more, we'll do more."
So, don't count out more seasons of Curb Your Enthusiasm down the road. At the time of writing, we've got no news about casting or a release date for season 11. In addition to David, the other core cast members from the show — Cheryl Hines, Jeff Garlin, Susie Essman, and J. B. Smoove — returned for season 10. The latest season also featured frequent guest stars Jon Hamm and Ted Danson, among others. Here's hoping they return for season 11.
Similarly, no plot details have been released. However, considering the last season tackled #MeToo and Trump, expect the news of the day to make its way onto the show.