This Is Carl Reiner's Most Underrated Movie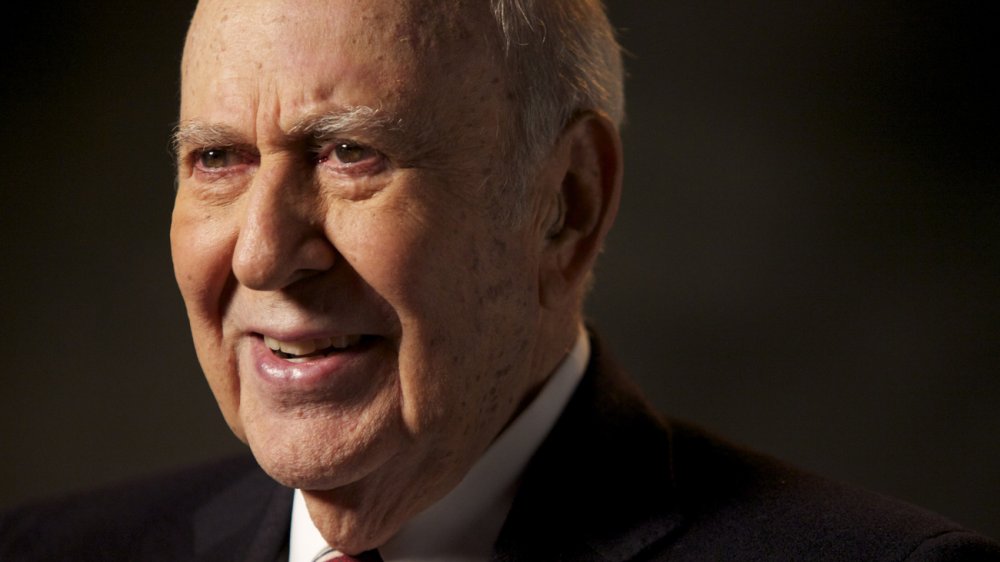 Carl Reiner, that absolute titan of comedy, recently passed away at the age of 98. A career as long and prolific as his is bound to have plenty of highlights, and Reiner did it all; as a writer, director, and actor, his filmography is incredibly varied. He helped invent the sitcom as we know it as the creator of the seminal program The Dick Van Dyke Show. As a writer on such series as Caesar's Hour and Your Show of Shows, he was one of the earliest writers and performers of TV comedy sketches. His career would have been the stuff of legend had he stopped working altogether after the '60s.
Of course, he did not. He went on to direct a slew of feature films, making a movie star out of comedian Steve Martin in the '70s and '80s with flicks like The Jerk, The Man With Two Brains, and All of Me, while continuing to act in features and television. He's popped up in guest spots on a startling array of TV series, from Rod Serling's Night Gallery to Angie Tribeca, and seemingly everything in between. He's also brought his veteran presence and surprising dramatic chops to a number of movies, including Mel Brooks' History of the World, Part 1 (in an uncredited cameo as the voice of God), the Jim Carrey drama The Majestic, and 2001's Ocean's Eleven and its sequels.
Reiner also appeared in a little-seen 1998 indie comedy that we feel deserves just a little more attention. It's a hilarious coming-of-age story with an amazing cast, and while it didn't exactly set the box office on fire, it did provide an excellent calling card for its 19-year old star.
Slums of Beverly Hills was a breakthrough role for Natasha Lyonne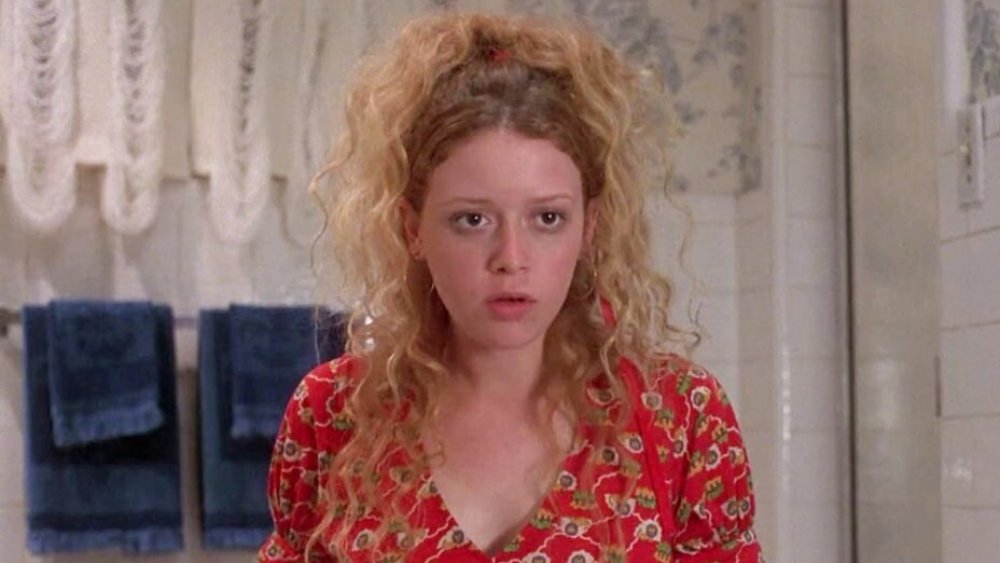 Fox Searchlight Pictures
We speak of the awesomely-titled Slums of Beverly Hills, a period comedy set in the '70s that starred a young Natasha Lyonne in her first lead role. She portrayed 14-year old Vivian, whose elderly single father Murray (Alan Arkin), a struggling car salesman, keeps shuffling his brood — which also includes older brother Ben (David Krumholtz) and younger brother Rickey (Eli Marienthal) — from one cheap, trashy Beverly Hills apartment to another so that the kids can attend decent schools.
Reiner portrays Murray's wealthy older brother Mickey, who constantly has to help keep the family afloat with gifts of cash. When his troubled adult daughter Rita (Marisa Tomei) ditches rehab, Murray offers to take her in, so long as Mickey will set them up with a nicer apartment. Vivian finds herself essentially babysitting a woman twice her age while also dealing with the overtures of a handsome new neighbor (whom she likes) and her own maturing body (which she hates). 
Written and directed by Tamara Jenkins (Private Life), Slums of Beverly Hills is sharply funny and surprisingly heartfelt, with a central performance from Lyonne that lays bare her obvious gifts for deadpan comedy and tense drama alike. The flick only grossed a paltry $5 million in limited release, but it's become something of a cult classic in the intervening years, and if you're in the mood to remember the great Carl Reiner by taking in one of his more understated and unsung performances, you'll want to give it a watch. It's available for streaming right now on Hulu.