The Office Removes Controversial Scene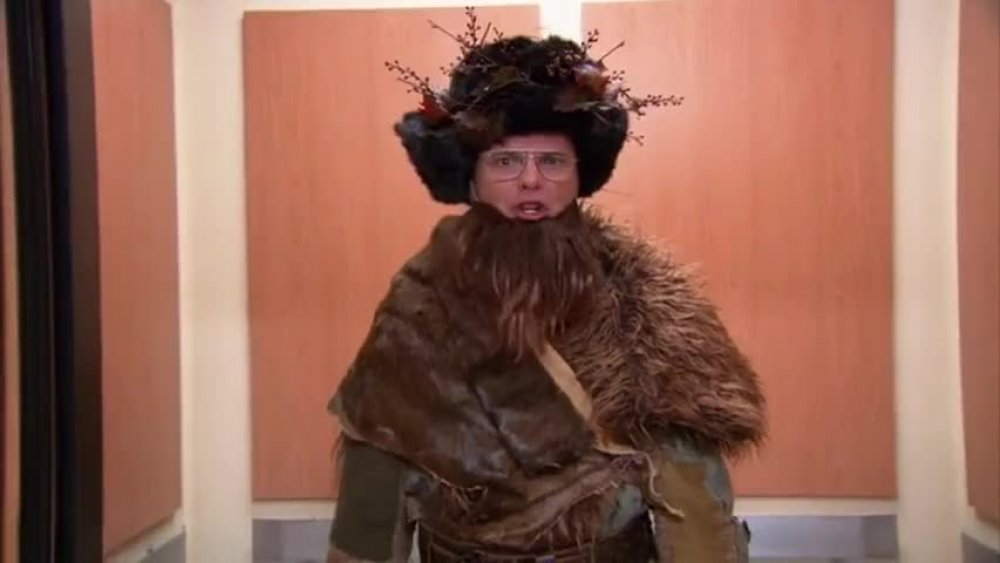 NBC
Another classic comedy has removed one of its more tone-deaf scenes.
After several other shows permanently shelved episodes that featured white actors in blackface, The Office has followed suit, according to The Wrap. The show has removed a scene from one of its Christmas episodes from Netflix, where The Office is available to stream until January 2021 (when it will move to NBC's new service, Peacock). The episode will also be altered for syndication on channels like Comedy Central.
In the ninth episode of The Office's ninth and final season, "Dwight Christmas," Dwight Schrute (Rainn Wilson), the office oddball who eventually becomes Dunder Mifflin's regional manager, treats his co-workers to a Christmas tradition from his childhood known as "Belsnickel," a South German tradition. In the episode, other employees google Belsnickel and realize he has a sidekick who dons blackface; though Dwight says he would never engage in something so obviously offensive, he sends a quick text, and audiences see a shot of Nate (Mark Proksch), a warehouse worker, ready to enter the office in full blackface. Later, Nate reappears, and most (though not all) of his makeup is wiped off.
In a statement to The Wrap, showrunner Greg Daniels said, "The Office is about a group of people trying to work together with mutual respect despite the inappropriate actions of their boss and assistant manager. The show employed satire to expose unacceptable behavior and deliver a message of inclusion. Today we cut a shot of an actor wearing blackface that was used to criticize a specific racist European practice. Blackface is unacceptable and making the point so graphically is hurtful and wrong. I am sorry for the pain that caused."
The Office is the latest show to revise its own history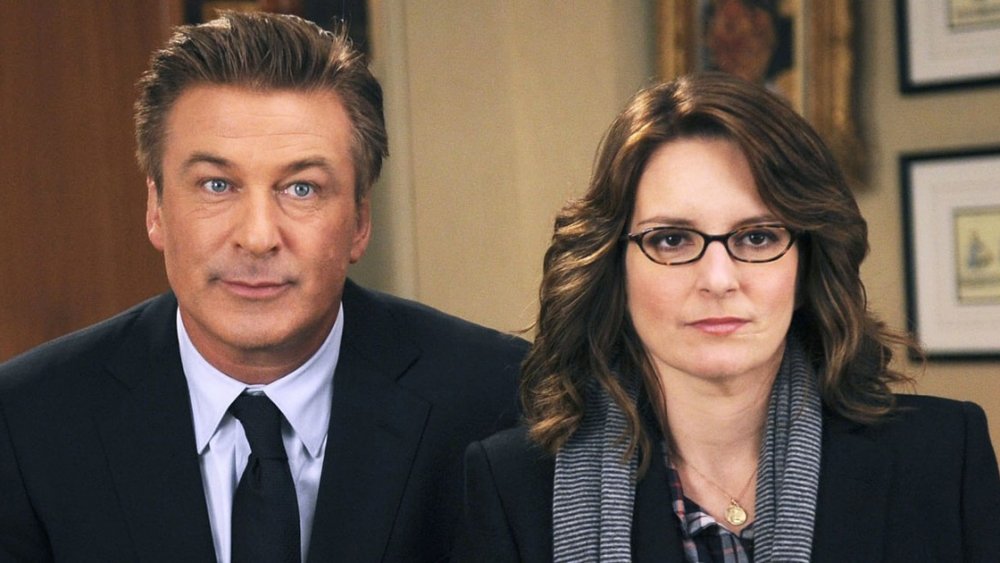 NBC
Recently, as America has undergone a serious reckoning regarding systemic racism, many shows have removed some of their problematic scenes and episodes. Shows like 30 Rock and Scrubs have pulled entire episodes featuring moments of blackface from all streaming platforms, at the requests of their creators, while actors like Jenny Slate and Kristen Bell have stepped down from their roles as Black characters in animated shows like Big Mouth and Central Park, respectively.
There can be no doubt that presenting blackface as a normal part of comedy is an abhorrent and ignorant practice that should cease, but the argument can also be made that simply deleting the episodes as if they never happened might not be the solution. Television critic Kathryn VanArendonk argues, via Twitter, "I don't think *any* blackface episodes should get taken down – it's so important to have records of these huge racist blindspots in pop culture and to contexualize them for audiences." Meanwhile, Vulture's Angelica Jade Bastién re-published an essay about problematic pieces of pop culture history and their complex legacies, focusing on Gone With the Wind. Though the essay was first written 2017, the film recently came under fire for its portrayals of race and slavery, and while it was briefly stripped from HBO Max, it reappeared after a few weeks with a disclaimer by Black educators, which helps would-be viewers understand the film's important historical context and make a learning experience out of an otherwise offensive situation.
In the end, the use of blackface — particularly in comedy — should be soundly condemned, and the conversation will undoubtedly continue as more shows reckon with their checkered pasts. That scene aside, The Office is available to stream on Netflix now.