Yellowstone Star Reveals The Toughest Part Of Filming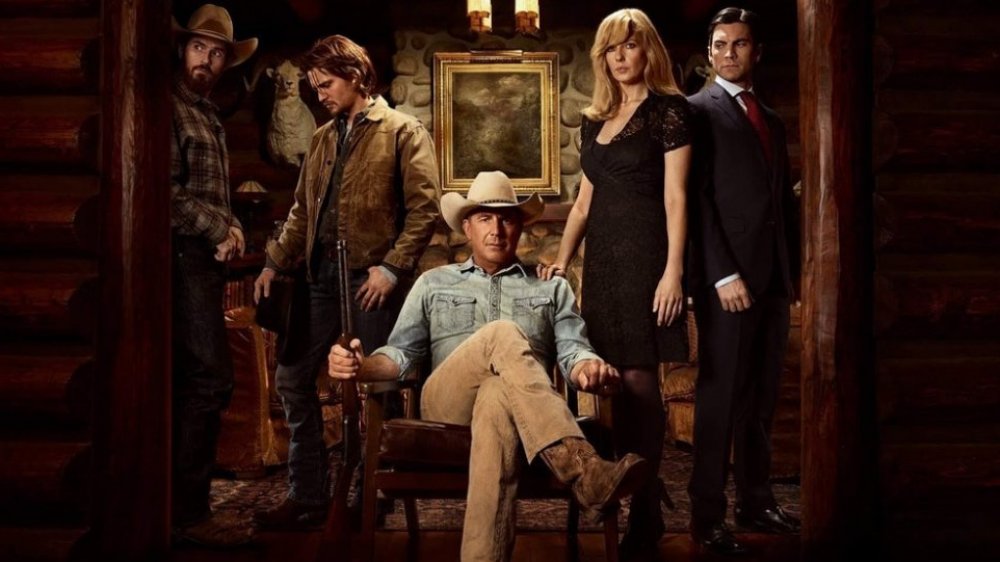 Paramount Network
If clothes make the man, then surely the atmosphere makes the TV show. Paramount Network's modern-day Western drama Yellowstone has absolutely no problems in this regard. Creator Taylor Sheridan's saga of the Dutton family and their massive ranch turn the majestic views and scenic panoramas of rural Montana into one of its defining elements, which meshes very well with the fact that the show's star is none other than Kevin Costner. The Hollywood legend has ample Western experience in Dances with Wolves and Wyatt Earp, making him more than qualified for the role of the Dutton family patriarch, John.
Of course, it's not always easy to film a show within such veritably Costnerian scenery. While the impressive landscape contributes heavily to Yellowstone's amazing atmosphere, it isn't exactly an ideal filming environment for actors. In fact, Cole Hauser, who plays Rip Wheeler on Yellowstone, has revealed one particular aspect of shooting the show that's particularly harrowing. Can you guess what the Yellowstone star thinks is the toughest part of filming?
Cole Hauser says cold weather is the toughest part about filming Yellowstone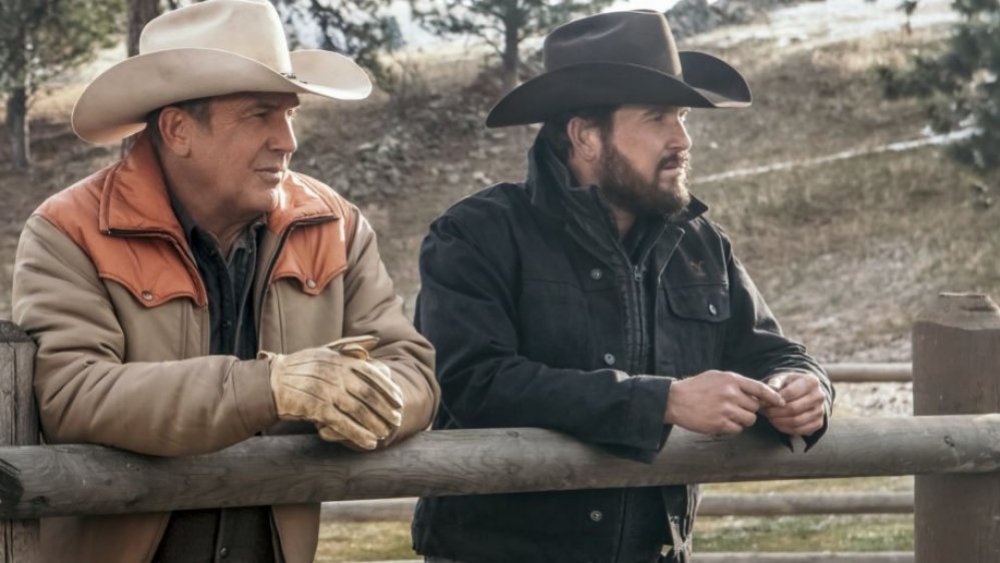 In his role as the trusted ranch foreman, Hauser spends plenty of his Yellowstone screen time outdoors. Rip is a tragic, traumatized figure with a dark past: Apart from his important role in running the ranch, Rip sometimes doubles as the Dutton clan's one-man black ops team, often embarking on errands that are dangerous and even downright lethal. All of this calls for plenty of brooding and weathered presence, and it appears that the ruthless realities of rural Montana give Hauser plenty of help in that department.
The actor has told CinemaBlend that harsh, cold weather is the greatest enemy when shooting the show. "When it gets [to] early December and it's freezing — you're sitting on a horse, freezing to death with the horse, the horse is shaking, and you're shaking with it, waiting for them to say 'action,'" Hauser said of the experience when asked what the hardest part of filming Yellowstone really is.
This isn't the first time Hauser has mentioned that he might not be the greatest fan of the combination of riding horses and harsh weather. In September 2019, he posted to Instagram a picture of himself in what looks like a snowstorm, with a caption that invoked the famous line from Game of Thrones: "Nothing like waking up on a horse. Winter is coming." 
Don't worry, Mr. Hauser: Shooting Yellowstone might not always be easy, but the results are definitely worth it.