Who Is Tim Sullivan From Floor Is Lava?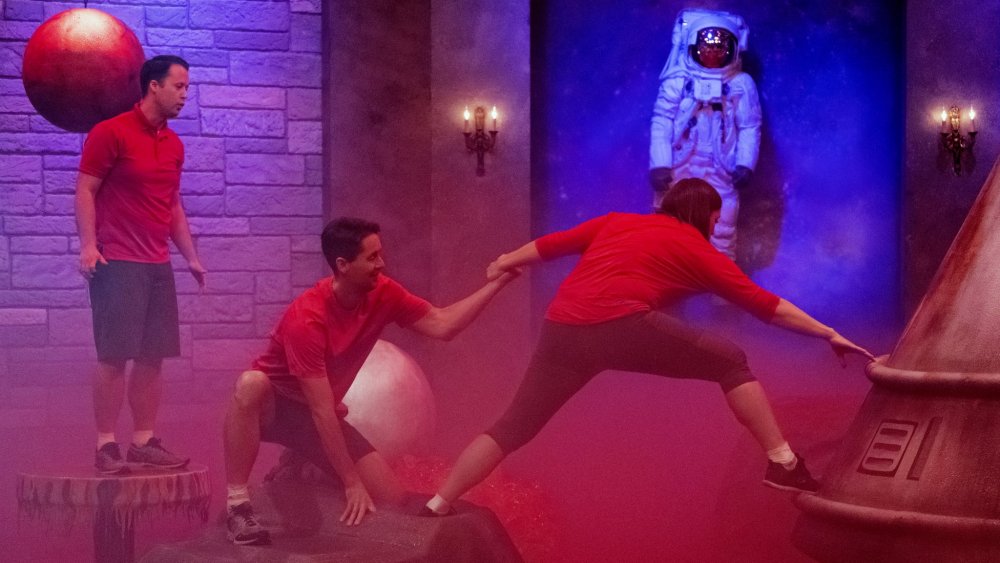 Netflix
Floor Is Lava is the hot new reality game show on Netflix, and its premise is exactly what you imagined and hoped for when you read the title: Teams of three people compete in hyper-elaborate versions of the classic "the floor is lava" game, performing on challenging courses themed after space, kitchens, Ancient Egypt, and what have you. And, of course, the floor is lava ... or, at least, some sort of appropriately ominous, bubbling orange liquid. In other words, it's the exact way the game always looked in our minds when we were playing it — which is totally awesome.
Hosted by Rutledge Wood of the U.S. Top Gear fame, Floor Is Lava is fun for people of all ages. However, astute viewers may have noticed that the credits of the first episode of Floor Is Lava included a message that came from a very different place than all the lava-leaping fun of the show itself. At the end, we see an "in memoriam" tribute card for a man named Tim Sullivan. What happened to this man whom the show so visibly pays its respects to? What was his role on the show? Who is Tim Sullivan from Floor is Lava?

Tim Sullivan was a producer on Floor Is Lava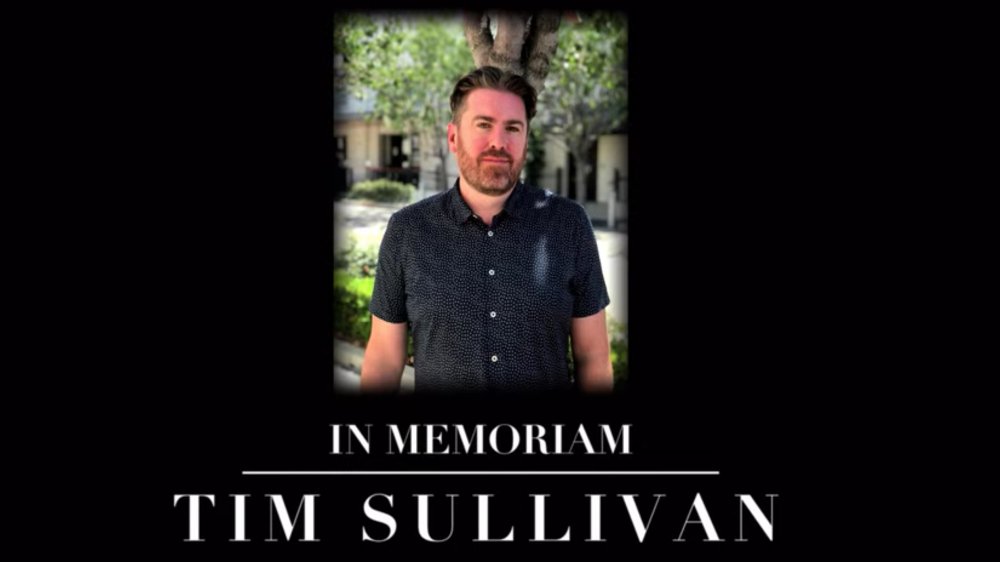 Netflix
Timothy "Tim" Sullivan was a producer who worked on a multitude of our favorite shows. The Montclair, New Jersey native relocated to Los Angeles in 2001 (via Montclair Local), and over the years, he amassed a resume that included stints at Disney, Magical Elves, and a host of production companies. Sullivan then started as a partner in his own company, Gang of Wolves. His career saw him involved with shows like Project Runway, Top Chef and Last Comic Standing, but his work went well beyond his credits. He largely worked in an executive role, helping develop new shows. 
Tragically, bile duct cancer cut Sullivan's burgeoning career short, and took his life on May 18, 2019. Sullivan was only 42 years old. He's survived by his wife, Claire O'Donohoe, and his son, Rory Jerome Paul O'Donohoe Sullivan.
Evidently, one of the last shows Sullivan was involved with was Floor Is Lava (via Monsters and Critics), and the show paid its respects to his role in its development with a classy tribute. Godspeed, Mr. Sullivan.    

Floor Is Lava is available to stream on Netflix now.