Fans Are Freaking Out Over The First Teaser For The Snyder Cut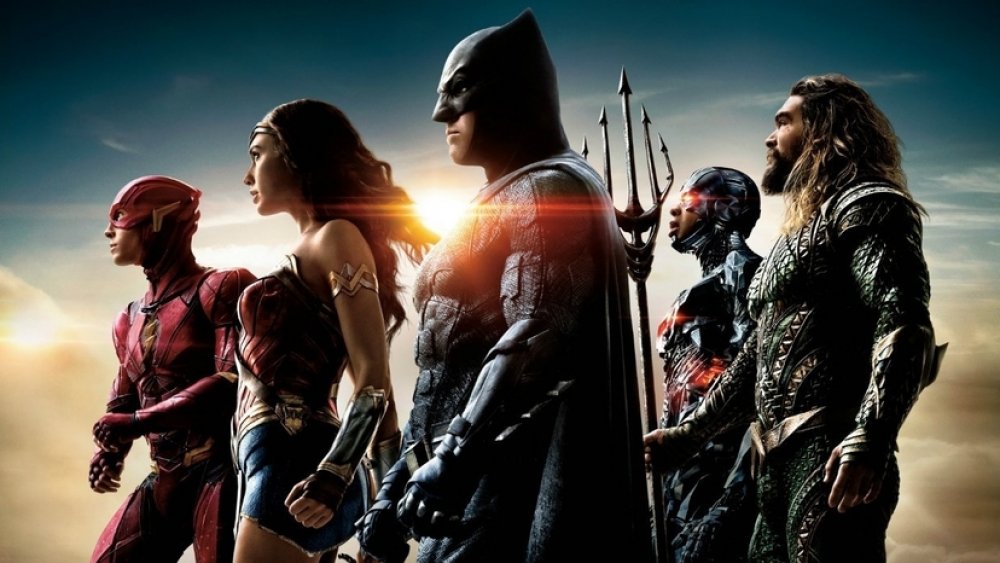 Warner Bros. Pictures/DC
#ReleasetheSnyderCut fanatics assemble, because Mr. Snyder has unleashed a juicy tease from his upcoming Justice League recut.
We still aren't entirely sure what to expect from Zack Snyder's Justice League. Truth is, we don't care, so long as we actually get to see, more or less, Snyder's original vision for DC's superhero team-up. Odds are, we won't really know what Snyder's Justice League is until it hits HBO Max next year. But with an influx of completion funds from the streamer, the Snyder Cut is officially on the way.  
To prove that point, the director himself just gave anxious fans a first look at the film by posting a sneak peek teaser full of actual Snyder Cut footage to his Twitter page. That teaser is accompanied by the words, "First ever sneak peek at JL. Get ready for more at DC FanDome. @hbomax #releasethesnydercut #DCFanDome."

That's right folks, real footage from the Snyder Cut has been released, and we've got to admit it actually looks pretty darn cool. Perhaps in acknowledgement that Gal Gadot's Wonder Woman is now the face of DC's cinematic wing, Diana Prince is front and center for the action, which finds her gazing with increasing worry at what appears to be a torch-lit ancient engraving of DC supervillain Darkseid. The tension is bolstered by a voice-over from Batman v Superman: Dawn of Justice of Lex Luthor (Jesse Eisenberg) proclaiming, "The bell's already been rung and they've heard it, out in the dark among the stars. Ding-dong. The god is dead." 
From there, the teaser cuts to Darkseid himself, standing in a burning landscape with his minions close behind — a stark image that confirms Snyder originally had much bigger plans for the DC baddie prior to his Justice League departure.
The first Snyder Cut teaser has sent fans into a frenzy
Snyder's Justice League teaser drop is clearly having the desired effect on #ReleasetheSnyderCut faithful, whipping them into a full-on frenzy on Twitter. That seems only fitting, as the drive to let Zack Snyder finish and release his version of the film was initiated by fans unhappy to learn Joss Whedon — who finished Justice League when Snyder was tragically forced to exit the project — dramatically altered the film from Snyder's vision.
After years of #ReleasetheSnyderCut ruckus, their call has been heeded, and Snyder's teaser understandably hit Twitter with a parade of exuberant GIFs, accompanied by fans' unflinching adoration for what they've seen, and anticipation for what's to come.
Praise for the new teaser was instant, with an eager fan quickly proclaiming, "I'm going to watch this all day today," a pronouncement followed by another enthusiastic declaration: "I've watched this 15 times in the last 10 minutes." They were not the only fans overcome at laying eyes on Snyder Cut footage, with ChicCattLady2 posting "Omg we've waited so long for this! It's finally happening!" That sentiment was echoed by many, but Twitter user RezaRostamian2 made perhaps the boldest claim of the day by offering bluntly of the teaser, "This 30 second[s] is way better than what we got in 2017." 
And while it remains uncertain how much Darkseid we'll see in Zack Snyder's Justice League, fans seem legitimately hyped to see the iconic DC villain in the flesh, with many responding to Snyder's post with the simple refrain, "He's coming!" 
He's coming indeed. So too is the long-awaited release of Zack Snyder's Justice League. Based on the fervid reaction to Snyder's teaser drop, it cannot get here fast enough for fans, who can likely expect more footage to arrive via the DC online FanDome event teased in Snyder's post, currently slated for August 22, 2020.