The Real Reason John Candy Said No To Ghostbusters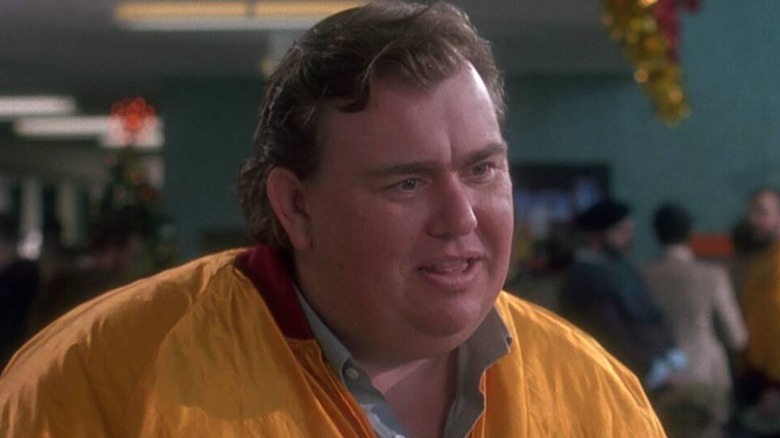 Fox
Filmmaking is a complicated profession with a lot of moving parts. There is so much to keep track of that putting a movie together can be a serious roller coaster. One huge endeavor is casting — finding the right performer to embody each character can be challenging enough, even before you get to the process of negotiations and schedules. Oftentimes filmmakers can't get their first picks, even for blockbuster projects like 1984's Ghostbusters.
The rough idea of what Ghostbusters was going to be was bounced around for some time. Dan Aykroyd initially conceived the script for himself to headline with his fellow Saturday Night Live alum and Blues Brothers co-star John Belushi. Following Belushi's unexpected and tragic passing, Aykroyd abandoned the idea for a while altogether. A couple of years later, along with co-writer Harold Ramis and director Ivan Reitman, he picked it back up and completed it.
With the concept polished and the project picking up steam, assembling the cast was the next logical step. The core team of Ghostbusters didn't take much effort to put together, and neither did most of the supporting cast. Names like Bill Murray and Sigourney Weaver were no-brainers. However, when it came to the key supporting role of nerdy neighbor Louis Tully, Reitman adamantly sought out one name in particular: the late, great John Candy, who never signed onto the production.
John Candy admitted didn't understand the Ghostbusters script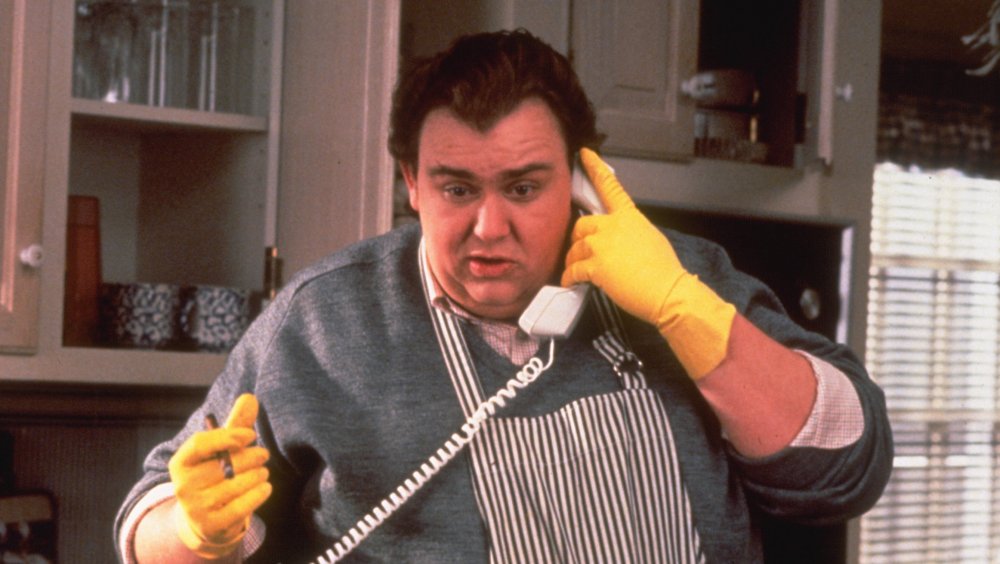 Universal Pictures
John Candy got the script for Ghostbusters, Reitman made sure of that. What he didn't get was the comedic tone the movie was going for. The character of Louis Tully was written with Candy in mind, Reitman and Ramis having worked with him on the 1981 comedy hit Stripes and being eager to bring him into their ensemble of comedy stars for Ghostbusters. As fate would have it, the man and the material just didn't mesh this time around.
As the director recalled in an interview for the official Ghostbusters YouTube channel, "John didn't get it. He kept saying 'Hey, well, maybe can I do him [Tully] with a German accent?'" Reitman went on to explain, "[Candy] was looking for a handle and we got into the very uncomfortable conversation finally, and it was clear that he was not gonna do it." It was evident that the actor wanted to give it a try, but sadly he just couldn't find a place for his own style within the screenplay.
Candy's rejection opened a door for Rick Moranis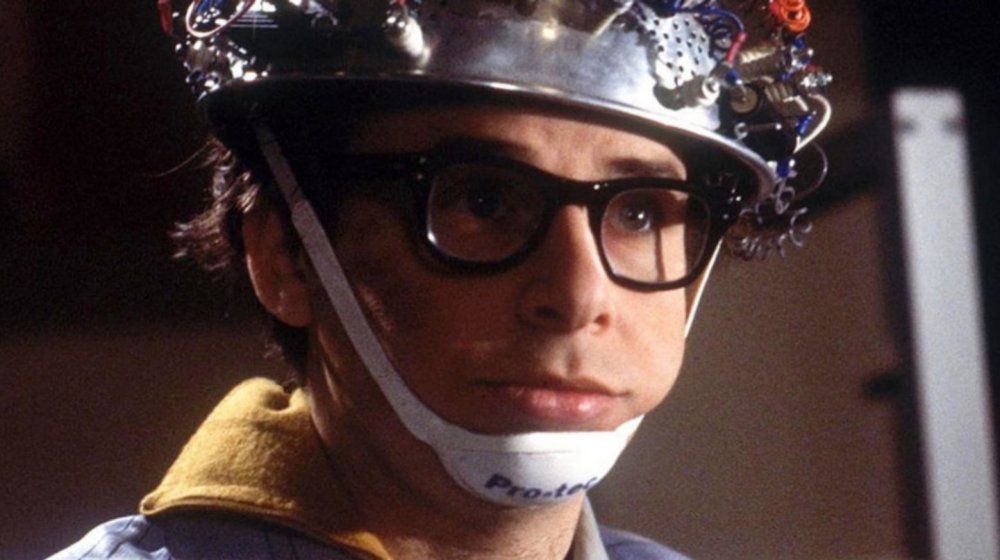 Columbia Pictures
With Candy off the table, the search for a new Louis Tully continued. Thankfully for Reitman and company, the hunt didn't drag on much longer. The director recalled, "I literally called Rick Moranis the same day and sent him the script... Rick called me two hours after he got it and said, 'Please thank Candy for turning this down. This is amazing, I know what to do with this.'" Moranis took the job, made it his own, and the rest is history.
Even though the prospect of John Candy playing Tully is a fun thought, Moranis turned out to be a worthwhile replacement. He knocked the goofy, bumbling role out of the park — making himself one of the most memorable parts of both Ghostbusters films. It's a shame Moranis won't be present for next year's Ghostbusters: Afterlife, as his work with the character is comedic gold — even nearly 40 years later.