Why Constantine Jefferson From The Help Looks So Familiar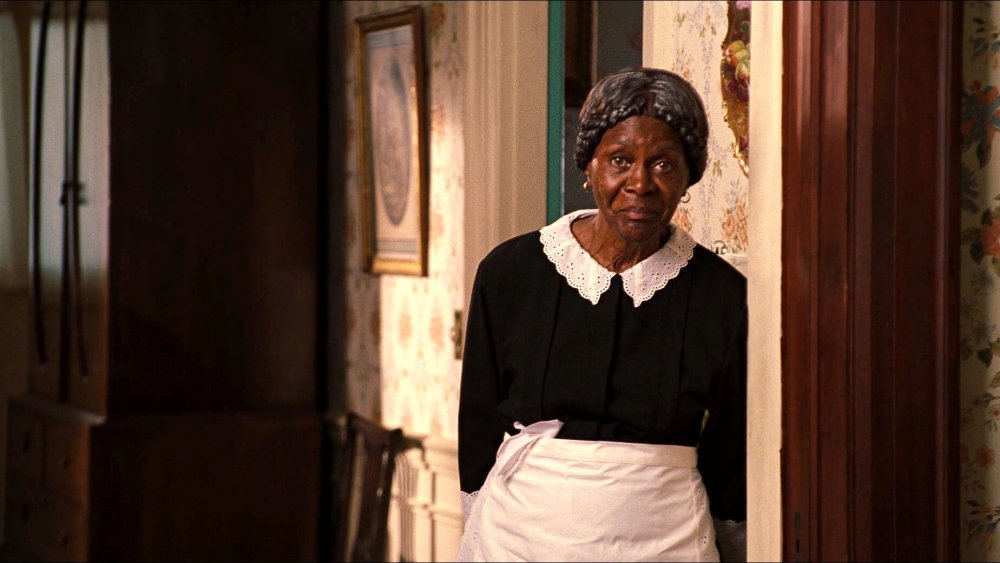 Based on Kathryn Stockett's 2009 novel of the same name, Tate Taylor's 2011 film The Help tells the story of civil unrest and a fight for equality in the Southern town of Jackson, Mississippi in 1963, in the heart of the civil rights movement. The movie tells the story of Eugenia "Skeeter" Phelan (Emma Stone) and two maids, Aibileen Clark (Viola Davis) and Minny Jackson (Oscar winner Octavia Spencer), who set out to write a tell-all book about what it's really like to be a Black maid in the American South, even as they're faced with the racist, backward views of Aibileen and Minny's employers — who happen to be some of Skeeter's closest friends.
Ultimately, Skeeter, Aibileen, and Minny put together the stories of Black maids throughout Jackson, creating a scandal as the book, also called "The Help," stirs the people of the town into a frenzy as they wonder who's behind these shocking reveals. In the midst of the furor, Skeeter must grapple with her own past. After writing stories into the book about her own childhood maid and nanny, Constantine Jefferson — played by legendary, 95 year-old actress Cicely Tyson — she's left with more questions than when she started. If you recently checked out The Help and feel like Constantine looks pretty familiar, here's where you've seen Cicely Tyson before.
Constantine's backstory is terribly tragic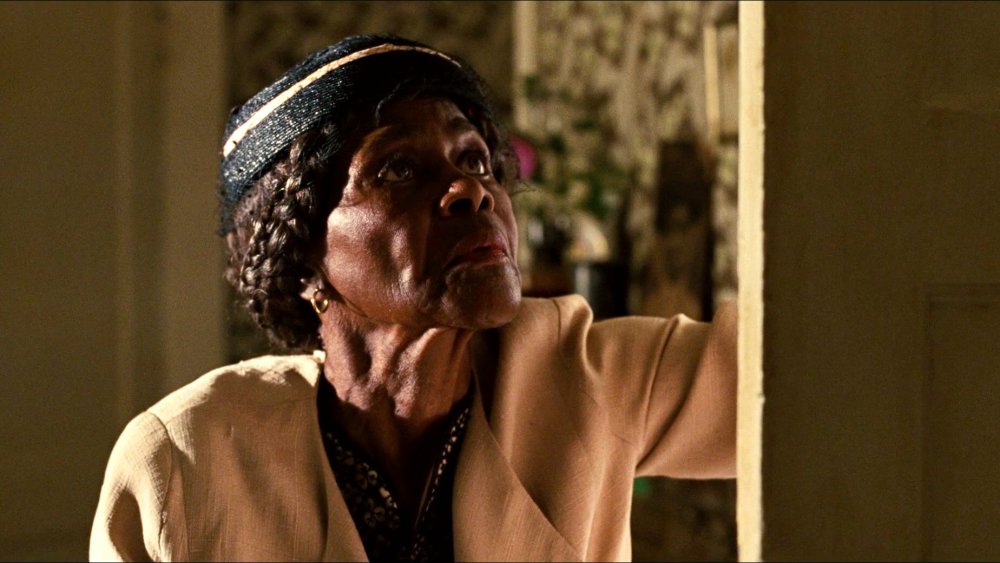 As Skeeter sets out to write a book that could comprehensively explain what it feels like to be a Black maid in Jackson, she realizes that it wouldn't be complete without stories of her beloved maid, Constantine. In flashbacks, it's clear that Constantine, rather than Skeeter's domineering mother Charlotte (Allison Janney), primarily raised Skeeter, providing a loving home for an awkward, extraordinarily intelligent young girl who often felt lost and different in Jackson.
When Charlotte abruptly fires Constantine, however, Skeeter is left bereft, and years later, she demands that her mother tell her the truth. Unfortunately, the story is incredibly tragic. Despite the fact that Constantine was always a loyal, beloved fixture of the Phelan household — as well as getting up there, age-wise — Charlotte crumbled under peer pressure when Constantine's daughter, Rachel, was overly familiar with Charlotte during a meeting of the Daughters of the American Revolution. Afterwards, Rachel moved her mother to Chicago, where Constantine passed away, never able to speak to Skeeter again.
The actress behind Constantine is a living legend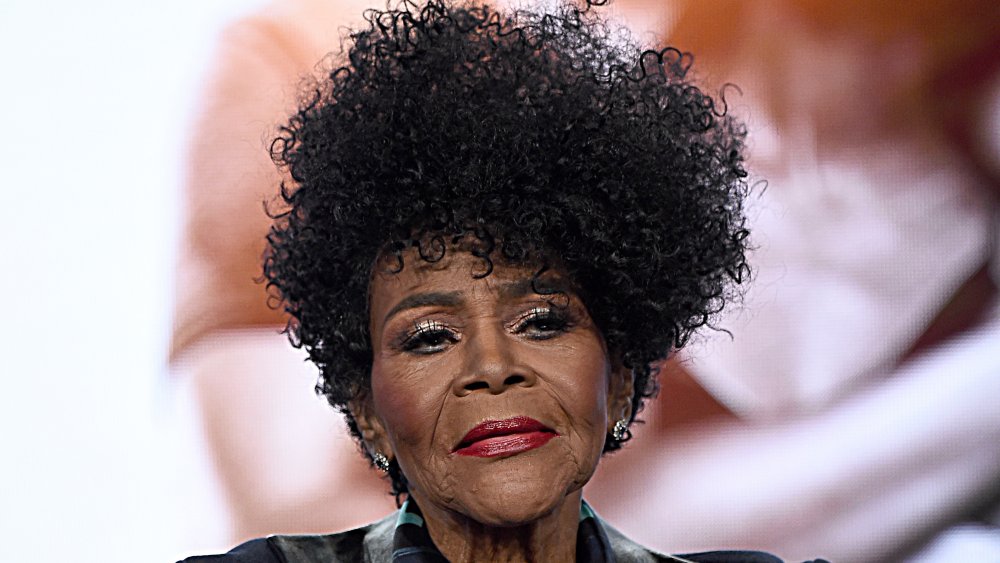 Amanda Edwards/Getty Images
Though The Help has recently come under fire for its whitewashed portrayal of female Black experiences — unfortunately, Aibileen and Minny's stories are relatively overshadowed thanks to the fact that the film mostly centers on Skeeter — there's no denying that Taylor's movie attracted an incredibly high caliber of talent, including Cicely Tyson. Despite the fact that she only appears on screen in brief flashbacks, Constantine's shadow looms large throughout The Help, which is a testament to Tyson's talent.
Throughout her long and storied career, Tyson has won a number of huge awards, including multiple Emmy Awards and Screen Actors Guild Awards, a Tony Award, an honorary Oscar, and even a Peabody Award. After working as a fashion model for years, Tyson rose to prominence thanks to the 1972 film Sounder, which netted her first Academy Award and Golden Globe nominations. Two years later, in 1974, Tyson made waves once again, playing the leading role in the television film The Autobiography of Miss Jane Pittman, which earned her two Emmy Awards and a BAFTA nomination.
Thanks to projects like Roots, Fried Green Tomatoes, and Diary of a Mad Black Woman, Tyson was already a Hollywood fixture before The Help, which marks her first collaboration with co-star Viola Davis. Even though they don't share any scenes in the film, the pair would go on to work together again on Davis' show How to Get Away With Murder, on which Tyson sporadically played Davis' domineering mother, Ophelia Harkness, and for which she earned an Emmy nomination for Outstanding Guest Actress in a Drama Series. In 2020, she appeared in the Netflix original film Fall From Grace. The Help is streaming on Netflix now.