Emma Stone Is Now The World's Highest-Paid Actress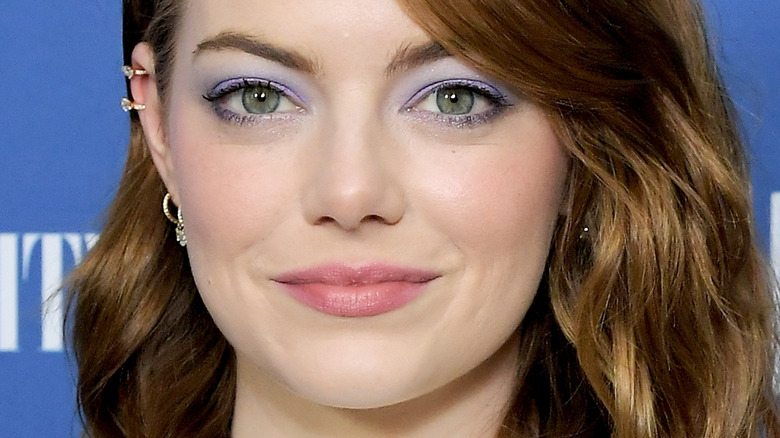 Getty Images
The La La Land starlet is singing and dancing straight to the bank. 
As reported by Variety, Emma Stone has been named as the highest-paid actress in the world by Forbes, dethroning Passengers actress Jennifer Lawrence from the top spot she held in 2015 and 2016. 
The 28-year-old Stone picked up an impressive $26 million, a figure that's mostly a result of her glittering, Oscar-wining performance as part-time barista and aspiring actress Mia Dolan in the Damien Chazelle-directed movie-musical La La Land. 
Earlier this year, Stone used her status as an A-list actress to speak out about gender parity. In an interview with Out magazine, the actress revealed that her male co-stars have actually taken pay cuts in order for her to receive the same salary they do for a film. That's something they do for me because they feel it's what's right and fair," she explained. "That's something that's also not discussed, necessarily—that our getting equal pay is going to require people to selflessly say, 'That's what's fair.'"
Following close behind Stone is Jennifer Aniston, who also beat out Lawrence this year. Though Aniston continues to pull in millions of dollars in royalties more than a decade after her iconic sitcom Friends aired its final episode, her earnings are bolstered from her monetized endorsements with Emirates airlines, Smartwater, and Aveeno skincare products.
Lawrence was pushed down two spots to number three, earning $24 million—almost half her $46 million earnings in 2016. She's cashing in on the upcoming Darren Aronofsky-helmed movie mother!, a cryptic horror pic that already has potential viewers spooked. Lawrence's paycheck also includes revenue from the spy thriller Red Sparrow and her reported three-year $15 million contract with Dior that began in 2014.
Amongst the familiar faces on Forbes' top actresses list is Emma Watson, known for her past role as Hermione Granger in the Harry Potter movie series and her recent work as Belle in the live-action adaptation of Beauty and the Beast. Her inclusion in this year's list is hardly a surprise, seeing as though Beauty and the Beast recently became the top-grossing film of 2017 so far, pulling in a staggering $1.26 billion in revenue. 
Earning estimates included in the list are reportedly based on a 12-month, pre-tax scoring period obtained from box office numbers, industry insiders, and Nielsen data. In total, the actresses earned $172.5 million in 2017, down 16 percent from the cumulative list total of $205 million in 2016. Four women surpassed with $20 million earnings mark last year, but only three breached it this year. 
Take a look at the full list of the highest-paid actresses of 2017:
Emma Stone ($26 million)
Jennifer Aniston ($25.5 million)
Jennifer Lawrence ($24 million)
Melissa McCarthy ($18 million)
Mila Kunis ($15.5 million)
Emma Watson ($14 million)
Charlize Theron ($14 million)
Cate Blanchett ($12 million)
Julia Roberts ($12 million)
Amy Adams ($11.5 million)