The Real Reason Karla Souza Left How To Get Away With Murder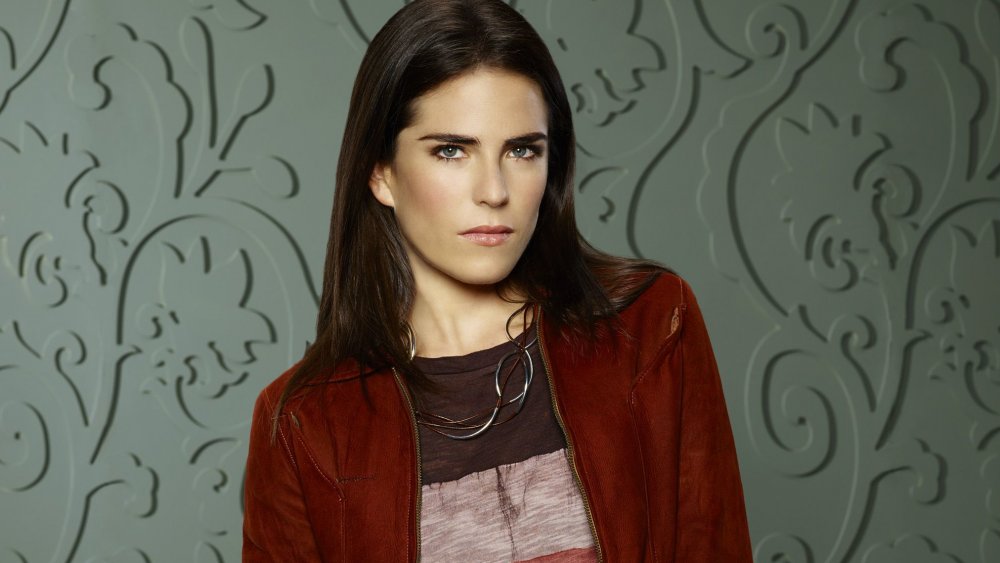 Disney/ABC
When Peter Nowalk's ABC drama How to Get Away with Murder debuted back in 2014, it was an instant hit among critics and audiences. Produced by television juggernaut Shonda Rhimes and led by Oscar-winner and Suicide Squad star Viola Davis, the legal thriller followed five law students whose lives become entwined with their prestigious law professor Annalise Keating (Davis) and several murder plots. The show was revered for flipping the typical tropes of the legal procedural on their head by making those tasked with upholding the law the ones who were trying to bend it. 
How to Get Away with Murder was also lauded for its diverse casting, which saw Davis in her first top-lining TV role among a racially diverse cast featuring LGBTQ+ characters. Among that leading ensemble of students is Laurel Castillo, a sensitive and complicated idealist who regularly flies under the radar of her classmates. Mexican and Chilean actress Karla Souza starred as Laurel, her first English-language role. Before the ABC show, Souza had appeared in several Mexican films and TV shows before making her way to Los Angeles.
For five seasons, the actress appeared as a series regular on the drama, slowly unveiling the darker sides of her seemingly altruistic young lawyer character. After proving herself among her classmates and in the courtroom, falling in love with classmate Wes Gibbons (Alfred Enoch), and getting involved in one too many murders, Laurel's fraught family life back in Mexico catches up to her. Laurel vanishes in the How to Get Away with Murder season 5 finale, with TVLine confirming in September 2019 that the actress would only make guest appearances on the series' sixth and final season.
So, after years in a leading role on one of TV's biggest shows at the time, why would Karla Souza leave How to Get Away with Murder?
Karla Souza scored a leading role on Amazon's El Presidente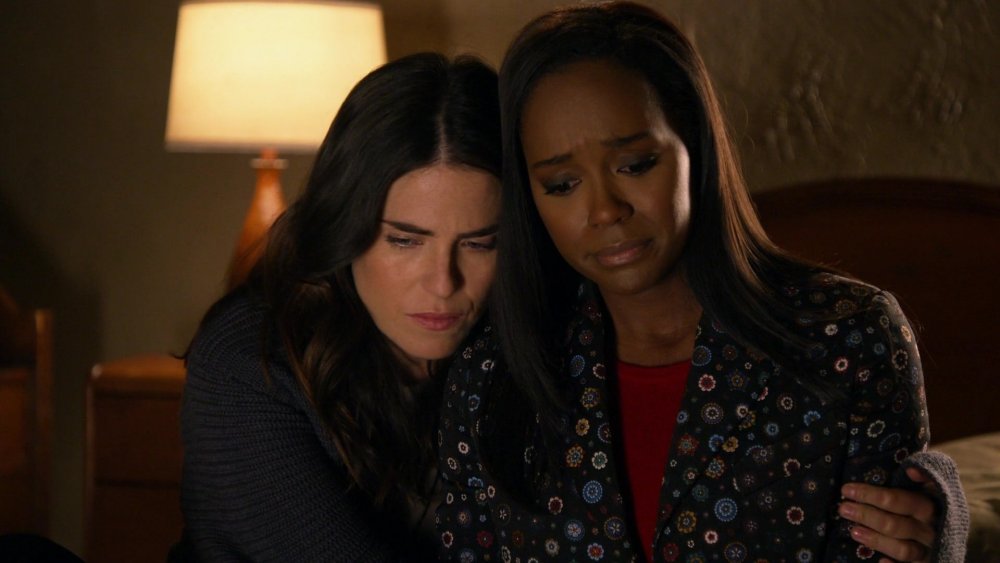 Disney/ABC
On the show, Laurel and her son Christopher disappear, and Annalise and her students spend their final term in law school trying to locate them. As it turns out, Laurel was fleeing from her family, and she eventually gets embroiled in the FBI case building against Annalise and the rest of her Keating classmates. This plotline makes it so that Souza is featured less as the canceled show heads towards its natural conclusion. 
As for why the actress left, no official reason was given by her, ABC, or anyone associated with How to Get Away with Murder. But based on an Instagram post from the actress, the decision to reduce Souza's role on the show's final 15 episodes was probably linked to scheduling conflicts. Deadline was first to report that Souza had been cast in a leading role on Amazon's anticipated FIFA drama, El Presidente. The eight-part series is inspired by the events and characters behind the $150 million bribery conspiracy of 2015's FIFA Gate. Not only was it a leading role, but it had several Hollywood heavy-hitters backing it. That includes Oscar‐winning director Pablo Larrain's production company Fabula as well as Narcos producer Gaumont and Argentine producer Kapow.
Souza posted the announcement on Instagram in March 2019, celebrating her new part as a "Throwback Thursday" post. Considering How to Get Away with Murder's final season aired in spring 2020, it's likely that the actress would have had schedule conflicts between the two projects. And with prominent roles on both series, there was likely no workaround for getting her to appear on both.