The Jaw-Dropping Truth About Halle Berry's John Wick Stunt Work - Exclusive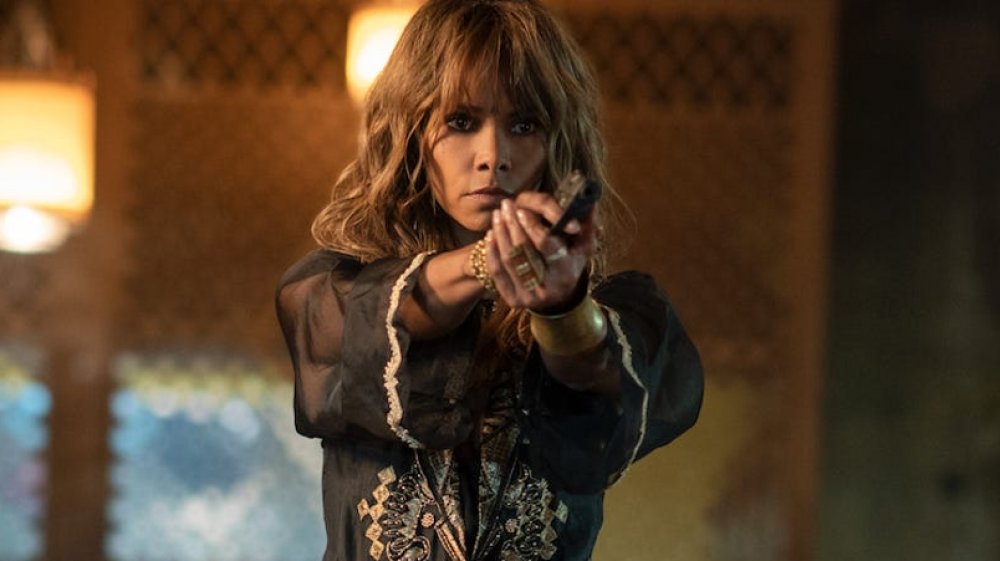 Lionsgate
The runaway box office success of John Wick proved two things: First, the cultural fascination with Keanu Reeves is real; and second, audiences have a hunger for non-stop action peppered with phenomenal fight and stunt sequences. Across what's now a three-film franchise, director Chad Stahelski has consistently upped the ante on the martial arts, gunplay, and general mayhem that has come to be associated with the name "John Wick."
One thing this means is that any actor who jumps on the John Wick train had better be ready for a challenging shoot that will push their physical limits. As the leading man, Reeves sets the bar, with the actor estimating that he's involved in 90 percent of the on-screen action in which his character appears. So, when Halle Berry signed on to play the role of Sofia Al-Azwar in John Wick: Chapter 3 – Parabellum, the Academy Award-winning actress had her work cut out for her.
Fortunately, according to at least one member of the stunt team responsible for bringing the movie to cinematic life, Berry was as game as they come. In an exclusive interview with Looper, veteran stunt performer and all-around badass Heidi Moneymaker revealed what it was like working with Berry on John Wick 3, and shared the one piece of action that was too risky for the star to perform.
Halle Berry rose to the John Wick challenge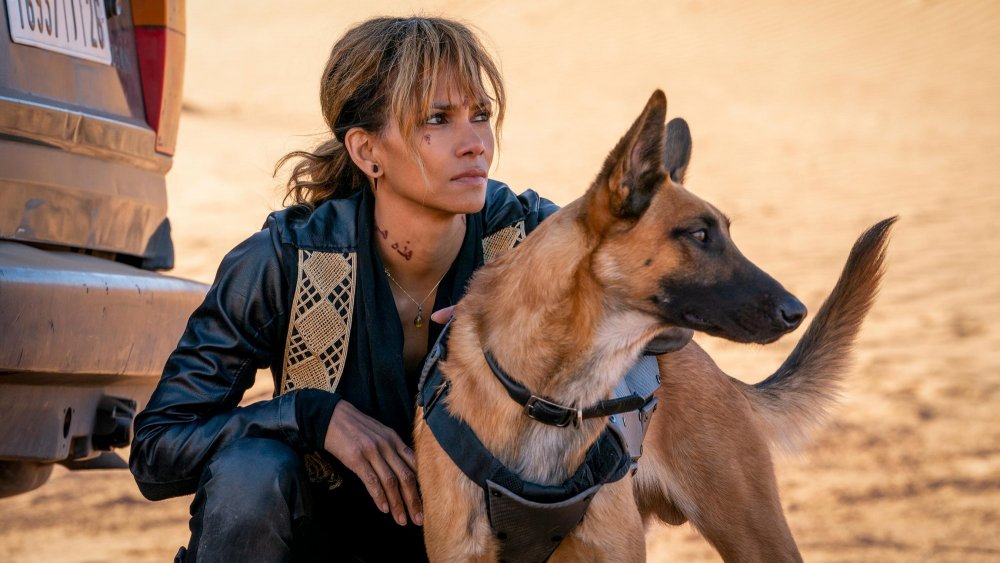 Lionsgate
According to Moneymaker, Berry's star status and prolific career did nothing to dampen her enthusiasm for putting in the work necessary to appear in an action extravaganza like John Wick 3. In fact, the stunt performer calls Berry the most up-for-it actor with whom she's worked. 
"Most of my actors have been fairly gamed to do stuff, but my number one would be Halle Berry, because I trained her for John Wick 3 and we trained together for six months," Moneymaker says. "She went through more than I can even mention here, but [she] was, no matter what, 100 percent in the role, in the character."
Still, as enthusiastic as Berry was for the type of physical work required in the world of John Wick, there were some things even she couldn't do. As Moneymaker relates it, this typically had to do with issues of safety, and moments when her canine co-stars (Berry's character rolls with two Belgian Malinois) had to be taken into consideration. 
"There were only two parts that Halle didn't do," says Moneymaker. "One was a slide under the table because she could potentially cut her face and we didn't want her to do that, and the other was a dog jumping off her back. It was just because one of the dogs that was supposed to jump off her back wasn't able to make the jump that day, and we had to put a very aggressive dog in. It was just a matter of, 'Oh, if for some reason that dog got freaked out and bit her, we didn't want that to happen."
Halle Berry was even more game in a viral YouTube video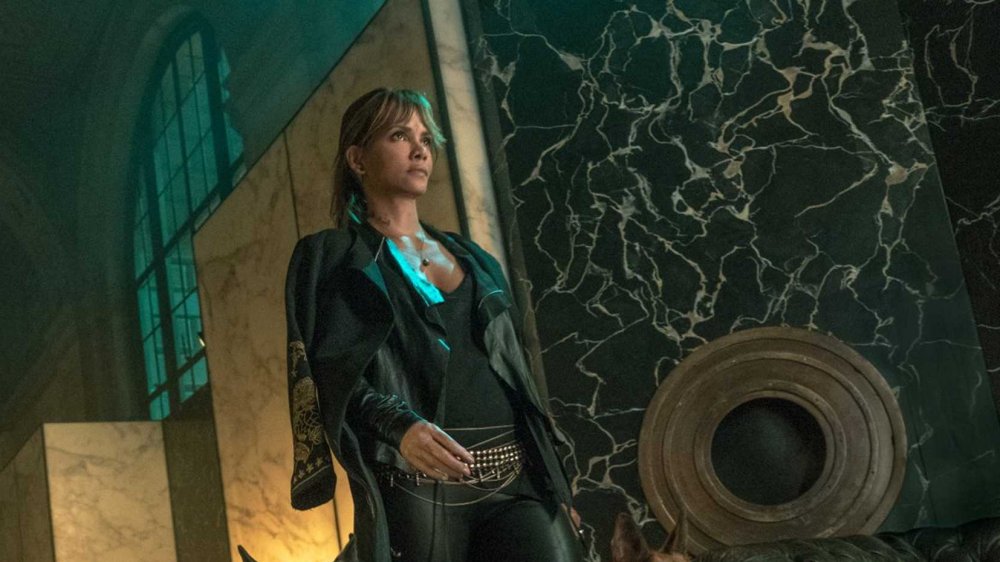 Lionsgate
Berry's effort in John Wick 3 was notable, and her willingness to step up impressed even a veteran stunt performer like Moneymaker. She put this enthusiasm to use once again when she, along with Moneymaker, took part in the viral Boss B**** Fight Challenge video that took YouTube by storm. In it, a host of female Hollywood stunt performers and actors exchanged virtual blows while separated due to social distancing in response to the COVID-19 pandemic. Berry's entry was notable for involving a fairly gross bit of prop work.
Recalls Moneymaker, "I called Halle and I asked her if she wanted to be involved and she said yes. I tell her, 'Well, there's a couple options. You're next up, but basically, Monique [Ganderton, stunt performer] is swinging horse poo into the camera. If you don't want to do that, I totally understand. I can do that one and then I'll hit you. You can do whatever.' And she goes, 'Oh, no. I want poo.' She was so game. I love her so much because she's just, like, 'Yeah, put me in.' She wasn't worried about anything."
It's that kind of go-for-it spirit that benefited Berry on the set of John Wick 3. Will she be able to put it on display in the franchise's fourth installment? We'll have to wait and see.