Read this before you see John Wick: Chapter 3 - Parabellum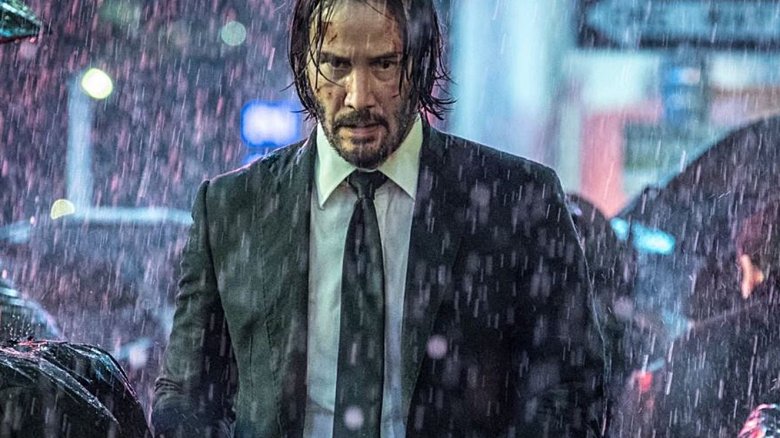 John Wick could have been just another action movie. Another attempt to capitalize on the past fame of its aging star. Another gussied up straight-to-DVD shoot-em-up with no sense of style or flair. What audiences got was something different entirely. 
John Wick functioned as a return to form for Keanu Reeves while opening up something totally new for him and his fans. On an estimated production budget of just $20 million, it managed to net $88 million worldwide. This financial success was buoyed by critical acclaim — The Atlantic's David Sims wrote, "John Wick is no ordinary Hollywood action claptrap, but it's not exactly aiming for profundity either. It achieves an almost impossible goal — being a basically plotless action/revenge drama but seeming utterly distinct all the same."
John Wick sets itself apart from other action movies by putting the focus on style over substance, making sure the secret world of the assassins is bathed in neon and dark shadows. Its hero wears a sharp suit and rocks impeccable facial hair while firing bullets with laser-eyed precision, flowing from one takedown to another. John Wick: Chapter 3 – Parabellum hits theaters May 17, and promises to take viewers even deeper into the world of assassins and their various vendettas.