Regal Cinemas Will Reopen Sooner Than You Think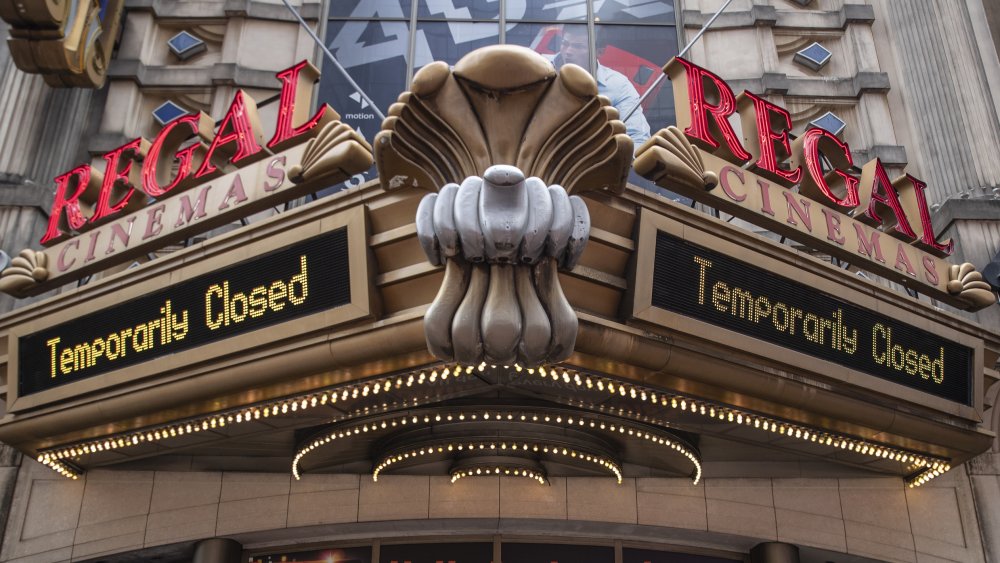 Victor J. Blue/Getty Images
Believe it or not, you will soon have the option to watch a movie in a way that you may have forgotten was even possible — in the theater, on a big screen.
According to The Wrap, Cineworld, the parent company of the Regal Cinemas chain of movie theaters, has announced plans to open all 546 of its U.S. locations by July 10. The grand re-opening, as you might have expected, will come with a laundry list of restrictions.
Movie theaters in the U.S. have been shuttered for months due to the ongoing COVID-19 pandemic, and since the virus continues to spread — and no vaccine, cure, or targeted treatment has yet been found — one could make the case that cranking the theater industry back up at this time is a risky proposition. But with movie distributors and exhibitors alike drowning in red ink because of the slowdown, it's not terribly surprising that Cineworld should make this decision — and to its credit, it has implemented an extremely thorough list of precautions aimed at minimizing the risk of contracting COVID-19 during a day out at the movies, which we'll get to shortly.
In a statement, Cineworld CEO Mooky Greidinger invoked all of the hotly-anticipated releases which Hollywood still plans to drop this year as incentive for audiences to pony up their hard-earned cash at the box office rather than their preferred VOD platforms. "We are thrilled to be back and encouraged by recent surveys that show that many people have missed going to the movie theater," the statement read. "With a strong slate confirmed for the coming weeks, including among others Tenet, Mulan, A Quiet Place Part II, Wonder Woman 1984, Black Widow, [No Time to Die], Soul, Top Gun: Maverick, and many more, the entire Cineworld team remains committed to being the best place to watch a movie."
It will be a different moviegoing experience when Regal theaters open back up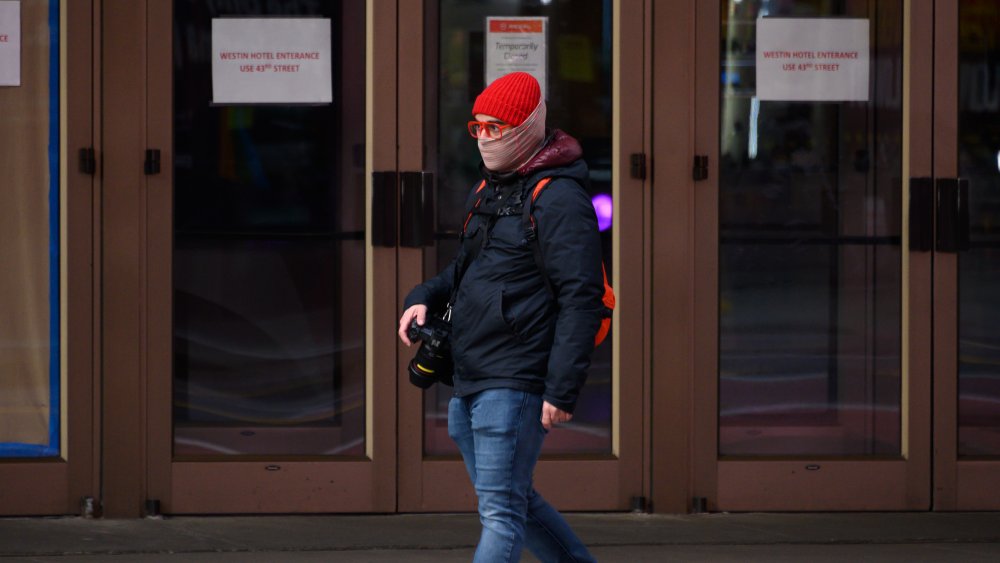 Noam Galai/Getty Images
Now, about those restrictions. The name of the game will be social distancing and sanitizing, and many features of the traditional moviegoing experience — the ones most likely to bring you into close contact with another patron, or anything that another patron has recently touched — will not be in place.
First and foremost, each venue will operate only at 50 percent capacity, with two seats required between each patron (including, presumably, those who came together). Theater staff will also use what are called ultra-low volume foggers (which, somewhat paradoxically, use high volumes of airflow to disperse droplets over wide areas) to disinfect each auditorium in between screenings.
Payment and ticketing will be contactless, both at the box office and at the concession stand. Self-service concessions, including drinks, will not be available (that means no refills on your popcorn or sodas). "Eat-in" venues, which serve kitchen-prepared entrees and beverages to guests in-theater, will not be offering those services.
It should also be noted that if your local government has restrictions in place that will prevent businesses from opening within the time frame that Regal hopes to fire its operations back up, those restrictions will take precedence. If your local venue is still shuttered after July 10, it will be due to a determination by local health officials that it simply isn't safe to permit larger gatherings in your area yet.
Will it be safe to go to the movies after Regal Cinemas reopens?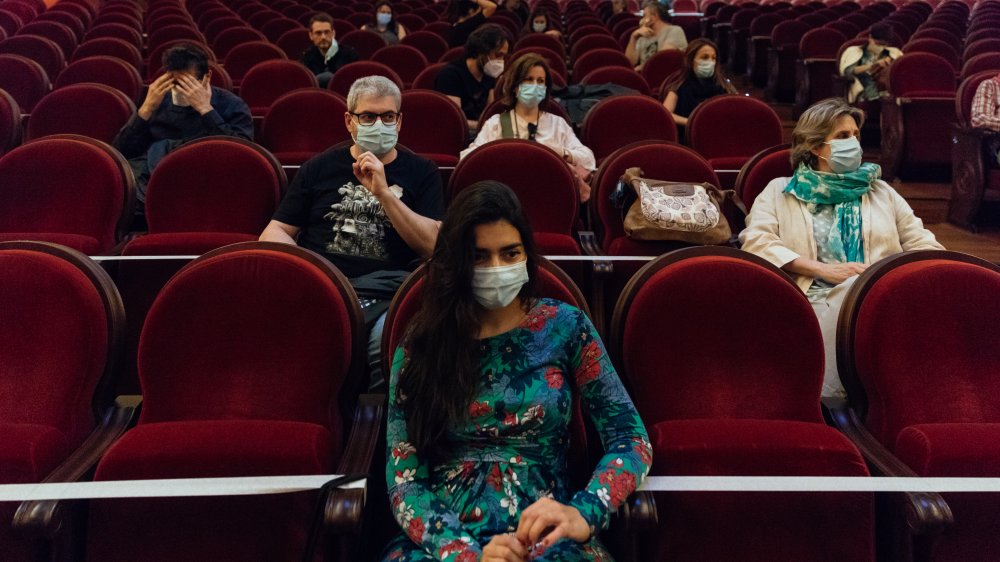 Alvaro Calvo/Getty Images
Film fans who are itching to feast their eyes on Tenet or Mulan in the theater are likely to have some questions about just how safe it will be to go to the movies even with all of these restrictions in place. Well, it may shock you to learn that we here at Looper are not infectious disease experts, but we do have a bit of practical advice.
First, if you are in a high-risk group — which includes the elderly and people with underlying health conditions — or if you regularly come into contact with somebody who is at high risk, then it would be safest to stay home. You can find a complete list of those at high risk for severe illness due to COVID-19 at the Center for Disease Control website. 
Second, we would also suggest that if your profession requires you to be in regular contact with the general public, and you do not have access to regular testing, it would be best to opt out of the theater experience for the safety of those in the theater with you. Of course, wearing a face mask can greatly reduce the risk that you will unknowingly spread the disease to someone else, but those are not infallible.
At the end of the day, it comes down to your personal discretion, and whether you feel that the precautions that have been put in place are sufficient to protect you and your loved ones. You can review the complete list of safety measures on Regal Cinemas' website.