The Stephen King Friday The 13th Movie You'll Never Get To See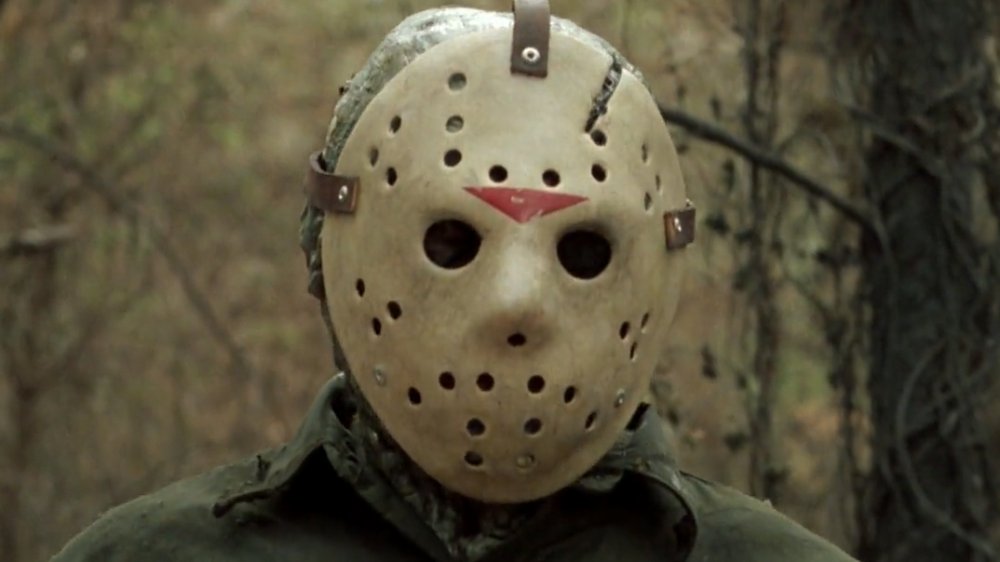 Paramount Pictures
Sometimes, your greatest wishes can't be fulfilled, even when you're a multi-millionaire bestselling author. 
Stephen King recently confessed on his Twitter account that he held a fervent desire to add his perspective to the Friday the 13th universe, and to do it in a table-turning way. "The best novel idea I never wrote (and probably never will) is I JASON, the first-person narrative of Jason Voohees, and his hellish fate: killed over and over again at Camp Crystal Lake." tweeted King. "What a hellish, existential fate!"
Leave it to the King indeed to be wistful about writing a murderous version of Groundhog Day, a film that usually makes people feel better about life. 
Naturally, King continued in his musing to the film rights, and named esteemed horror production studio Blumhouse, responsible for releasing instant classics like Get Out and revivals like the Halloween reboot, as his choice for developing it into a screenplay. He's got a vision here, and the world is a bit sadder for knowing King wants it and that it's virtually impossible to bring to fruition. Not because of any story or narrative hurdles, oh no; the complexities are in the age-old legalities.
The Friday the 13th franchise has a loose canon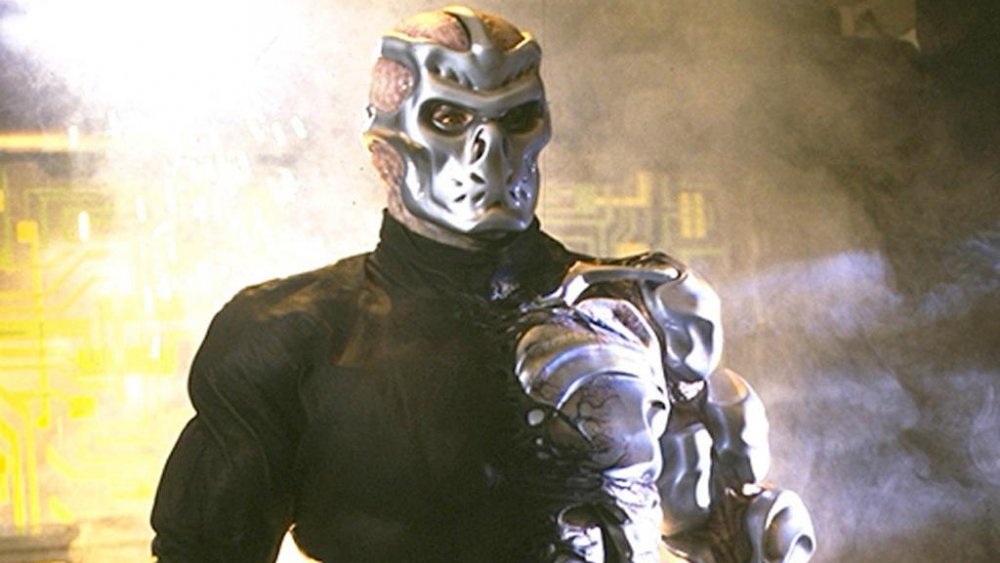 New Line Cinema
First of all, can we say how charming it is that one of the foremost authors of the past 50 years dreams of publishing fan-fiction for one of the messiest franchises on Earth, insofar as what you can call its established "canon." Seriously, it has almost no continuity whatsoever — with some iterations wholly ignoring one or multiple other films when it doesn't just straight-up forget previously established facts and events between sequels. Sometimes the masked killed Jason Voorhees can cause hallucinations, sometimes not. One time, he survived in the vacuum of space; another time, he drowned in magical toxic sewer waste that surges under New York every night at midnight sharp ... and that turns him back into A Real Boy like a gritty '80s Pinocchio. Jason's got that iconic machete, but also once punched a dude's head clean off in one effortless swing.
It can't be lost on King that the Friday the 13th film series is silly before it is anything else, and that he would probably find that excellent balance between terror and black comedy. King's take could be the unifying force that binds this slaughter-riffic nonsense together if he wants to write the spread of Jason's many lives, deaths, and bizarre revivals through his own eyes. Jason almost never speaks, but perhaps he has a highly philosophical mind and the murder is just his pastime between binge marathons of The Facts of Life. The possibilities with first-person narrative are endless.
The IRL terror of copyright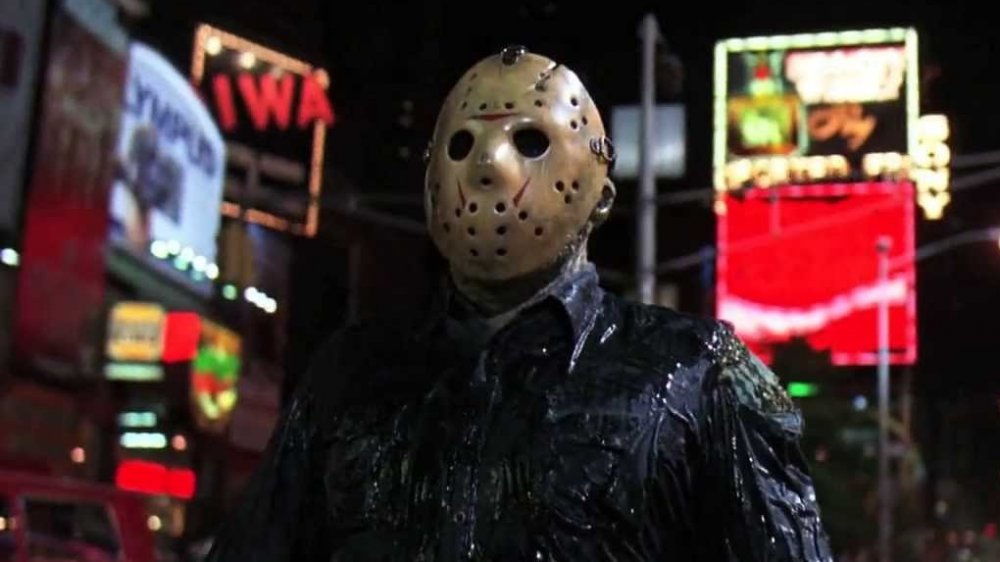 Paramount Pictures
Sadly, King himself noted in his tweets why this book-to-movie can't be made: "Just thinking about the legal thicket one would have to go through to get permissions makes my head ache. And my heart, that too. But gosh, shouldn't someone tell Jason's side of the story?" 
King has given permission to adapt enough of his own works to be familiar with the process, and he's not kidding about how complicated it is, either. Part of the reason for the thin continuity within the Friday the 13th universe is the sheer quantity of different story writers, screenplay writers, and producers the franchise has seen. All of them have creative rights to their individual contributions; King would likely have to negotiate with each and every one of them before a single word could be written. There are comics and a television series with their own laws and owners as well. The film rights have also bounced between studios too, just to add extra fun to the whole thing. So you see, acquiring those critical rights isn't just complicated — it's basically a legal Rube Goldberg machine. 
For all that Jason has maimed, murdered, and traveled from New Jersey to space, he's no stranger to the civil courts and being the center of a lawsuit over copyright either. The long-suffering attempt at making a 13th Friday movie has been tied up in court over screenplay rights for years; most recently, a video game adaptation of the franchise was also slapped with a suit well after it was published and prevented plans for expansion DLC. It's not the money — it's the time and endless complication of so many people, corporations, and so many union rules. Pour one out for the fascinating and entertaining inward adventure through Jason Voorhees' life we will never see.