Liev Schreiber Was Asked To Play Sabretooth In Logan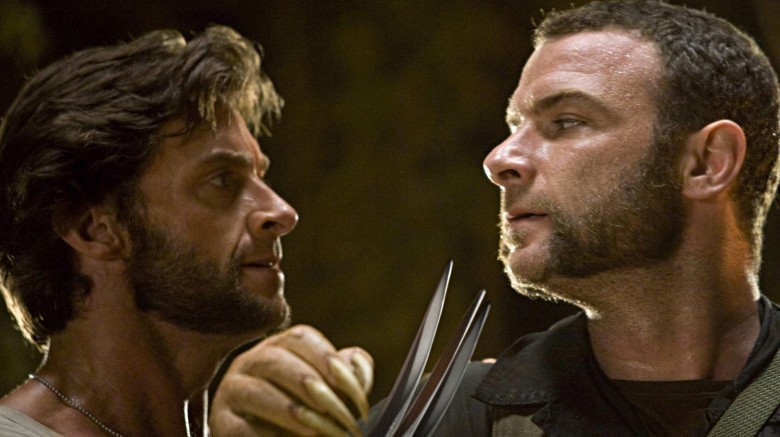 Liev Schreiber has finally revealed why he was unable to return as Sabretooth in Logan. The film's screenwriter had previously said that the script initially included a few scenes between Wolverine and his frenemy, but Schreiber says that they had to be cut because he couldn't fit the movie into his busy Ray Donovan shooting schedule.
"There was an invitation early on from Hugh [Jackman] and [director James Mangold] and I would have loved to work on it," Schreiber told Variety, adding that, aside from just the scheduling issues, he also thinks that they "went a different direction as well with the story." Despite the fact that Sabretooth wasn't able to appear, Schreiber has seen the film, and he has nothing but good things to say about it. "I think it's a terrific movie," he said. "I'm just very proud of Hugh and the way that he handled himself with that franchise and that character. It was a great experience to be involved with one of them and to get to work with them. I had mixed emotions when I heard that he was going to retire."
The whole world had mixed emotions about Jackman's retirement from the part, and while that meant tough times for many people's heartstrings, it did mean great things for Logan. The film tore apart box office records and did extremely well with critics, providing a fitting send-off for Jackman's time as the legendary character. Still, many fans were a bit sad to see that Sabretooth didn't make the cut, something which would have offered a bit of closure to the characters' X-Men Origins: Wolverine story. Aside from just the scheduling issues, though, it is easy to see why the character's scenes didn't end up in the final product– according to screenwriter Scott Frank, the idea was for Logan to be on the run in a gambling town when he sought out Sabretooth for help, something which wouldn't have made much sense with the movie's plot about mutants being nearly extinct. It would have seemed pretty coincidental for Sabretooth to be one of the only survivors after all those years.
While it's unfortunate that Sabretooth couldn't appear in Logan, the movie still came out great, and it's nice to know that there are no hard feelings between Schreiber and anyone involved. While we wait for Logan to hit theaters again in black and white, see what the ending of the movie really means.