The One Character Umbrella Academy Fans Wanted To Rename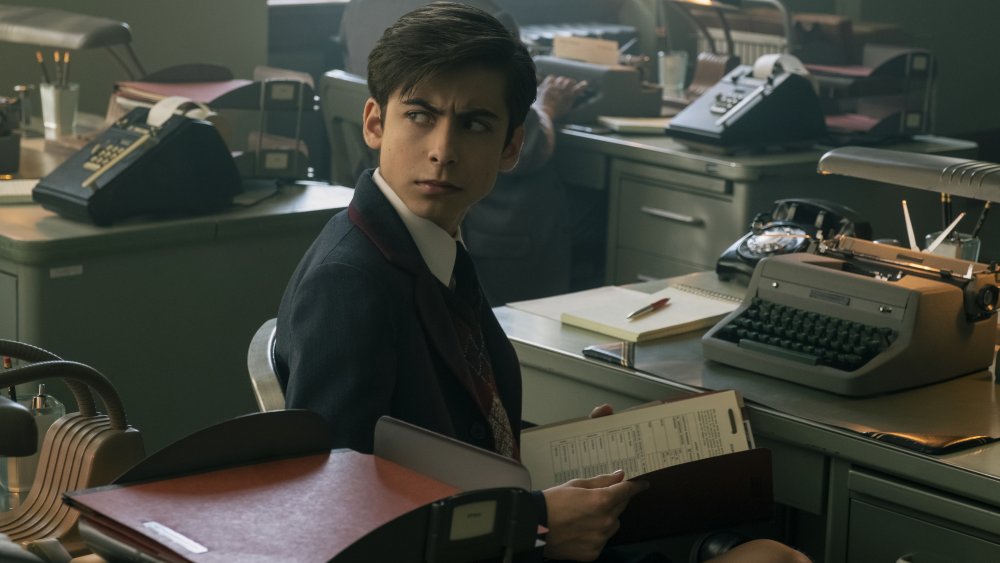 Christos Kalohoridis/Netflix
When The Umbrella Academy returns to Netflix for season 2, we may be treated one change from page to screen that most fans would agree was for the better. 
On The Umbrella Academy and in the comic book series upon which the show is based, Sir Reginald Hargreeves (Colm Feore) didn't give proper names to his seven super-powered wards. As one might expect from an aloof mad scientist caregiver, he numbered his adopted children instead. Thanks to the children's robot "mother" Grace (Jordan Claire Robbins), however, Number One became Luther (Tom Hopper), Number Two became Diego (David Castañeda), Number Three became Allison (Emmy Raver-Lampman), Number Four became Klaus (Robert Sheehan), Number Six became Ben (Justin H. Min), and Number Seven became Vanya (Ellen Page). Only Five, also known as the Boy, was left without a first name for reasons outside of his control. 
The only reason Number Five didn't get a name like his siblings is because he was stuck in the future while they all grew up. He's truly been through so much, and deserves a moniker of his own. But for fans of the Netflix adaptation, enough was enough. In February 2019, Umbrella Academy enthusiasts started an online campaign on Twitter to rename Number Five, and if it actually makes it into the show, it's kind of perfect.
Here's what happened: The TV show's official account responded to a fan demanding a "give Number Five a name challenge" and asked for suggestions. Fewer than ten minutes later, it was decided, and the official Umbrella Academy account announced that "the people had spoken" and settled on a name: Frank. 
"Frank" is a reference to My Chemical Romance's guitarist Frank Iero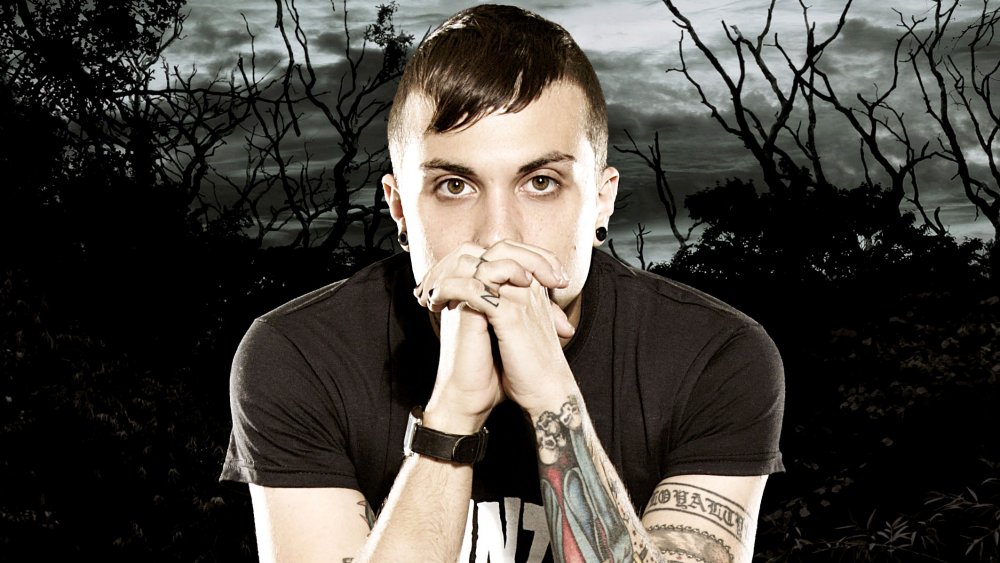 Photoshot/Getty Images
The crowd-sourced name actually has a cool connection to the Umbrella Academy comic book co-creator and the show's executive producer, Gerard Way, who first rose to prominence as the lead singer of My Chemical Romance. Based on the Twitter replies, it appears that the name "Frank" was chosen in reference to Way's MCR bandmate Frank Iero — the John to his Paul, the Garfunkel to his Simon, and so on. As fans noted on Twitter, the guitarist-slash-back-up vocalist even kind of looks like Aidan Gallagher, the actor who plays Number Five on the Netflix series, especially when he was younger. Way's and The Umbrella Academy illustrator Gabriel Bà aesthetic in the Umbrella Academy comics is so in line with the MCR aesthetic that this is a fitting tribute that ties the two fandoms together. 
"I would be honored," the real Frank Iero responded on Twitter, retweeting the series' account's tweet that fans had chosen the name "Frank" for Number Five. "I would also require 15 perfect." Ha! So it's settled then, right?
Not to burst your bubble, but we won't know for absolute certain if Number Five will henceforth be known as Frank until The Umbrella Academy season 2 drops on July 31.