Rumor Report: Riverdale Star Could Replace Ruby Rose As The New Batwoman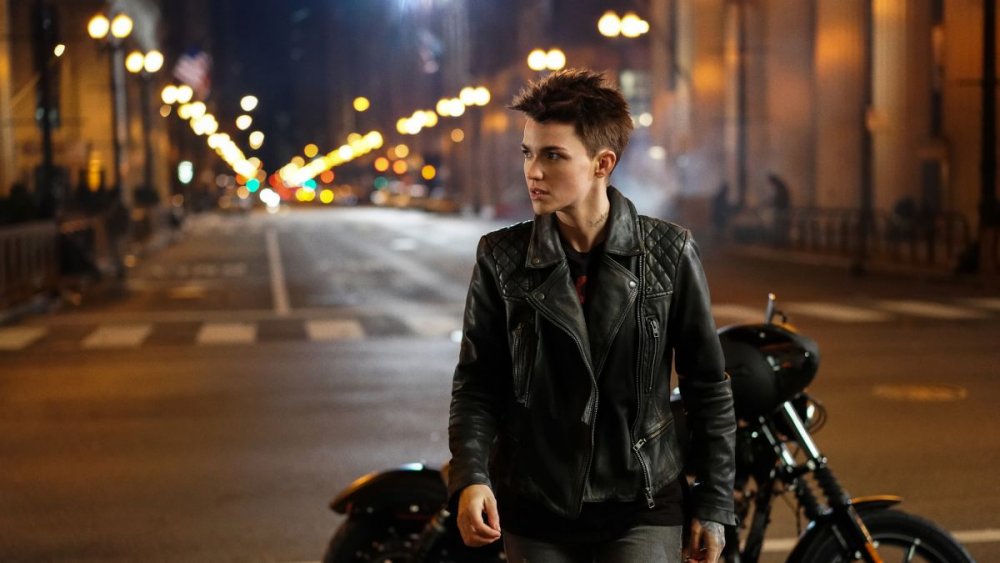 The CW/Warner Bros. Television
Ever since Ruby Rose announced her abrupt departure from Batwoman, fan speculation has run wild over who might be in line for her replacement. Much of the fervor is understandable at this point. Over the course of its first season on the CW, Batwoman was really starting to find its narrative legs — and its audience. According to Nielsen, viewership started to flag in the middle of the season, but picked back up again with the final two episodes.
Then the industry-wide shutdown landed as a result of COVID-19, and Batwoman season 1 stopped short, airing only 20 episodes of the planned 22. The CW renewed the series, which is a good thing considering the unexpected cliffhanger ending, but the intrigue wasn't over. Just as fans were starting to settle into the idea of waiting another year for more Batwoman, the network confirmed that lead actress Ruby Rose would not be returning to the role. That's a lot of off-screen drama for a freshman series. Despite Rose's exit, the network is sticking to its renewal order, and still plans to begin airing season 2 in January, 2021. 
In series lore, Kate Kane (a.k.a. Batwoman) is the cousin of Bruce Wayne. She steps into Bruce's crime-fighting shoes after he mysteriously disappears, robbing Gotham of his alter-ego's stalwart protection. Kane is an out lesbian with a passion for social justice, marking her as a unique cultural icon in the annals of superhero fandom. As the actress charged with portraying one of the most important queer characters in the genre — and on TV in general — Rose's replacement has become a pretty hot topic. The CW has already confirmed that Kate Kane will be exiting Batwoman along with Rose, meaning the new Batwoman will be an altogether different character. Kane hasn't been re-cast — she's been written off. Whether or not this new character will share Kane's sexual orientation remains an open question.
Vanessa Morgan may be in line to walk in Batwoman's black leather boots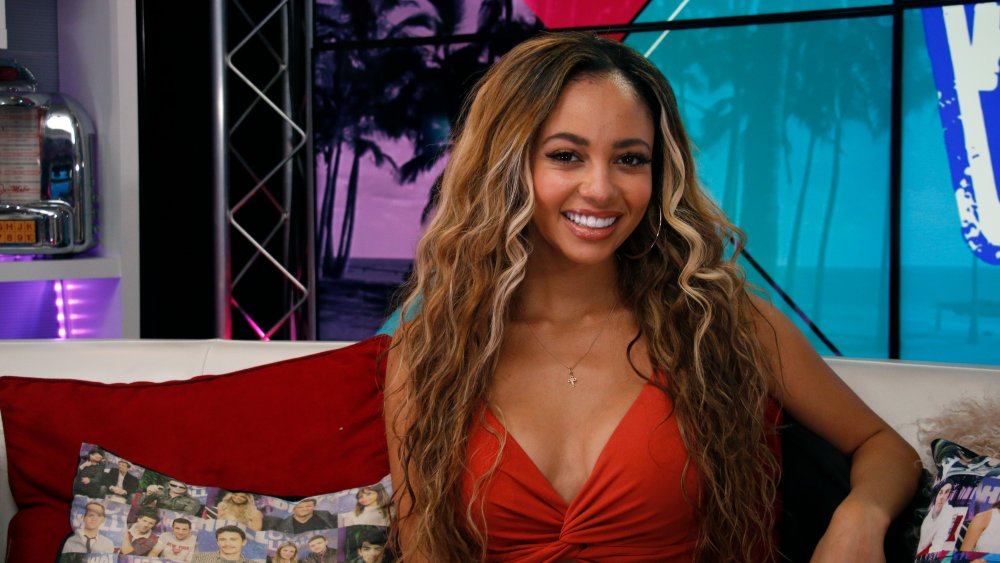 Young Hollywood/Getty Images
The move to write off Kane opens the door to all kinds of interesting possibilities, which obviously has the rumor mill churning at maximum capacity. According to speculation published by Cinema Spot, the CW is looking closely at Riverdale actress Vanessa Morgan as a potential successor to the role.
Morgan has made her displeasure with Riverdale public in recent weeks, so it wouldn't be surprising if she were on the hunt for a new job. She called out the Archie series for its tokenizing treatment of black characters, to which series creator Roberto Aguirre-Sacasa replied, "We hear Vanessa. We love Vanessa. She's right. We're sorry and we make the same promise that we did to her. We will do better to honor her and the character she plays. As well as all of our actors and characters of color" (via CNN). With Riverdale gearing up for a big time jump ahead of the new season, it would be easy enough to cross out Morgan's Toni Topaz so the actress can move on to Batwoman.
A mysterious casting call for a character named "Ryan Wilder" was posted to Reddit in the wake of Rose's departure, and has since been confirmed by showrunner Caroline Dries as the name of the new Batwoman. Could Morgan really be the top candidate to play Ryan Wilder? Until a named source with ties to the production comes forward with an official announcement, we're taking this one with a grain of salt — and so should you.