This Is Parks & Recreation's Most Underrated TV Episode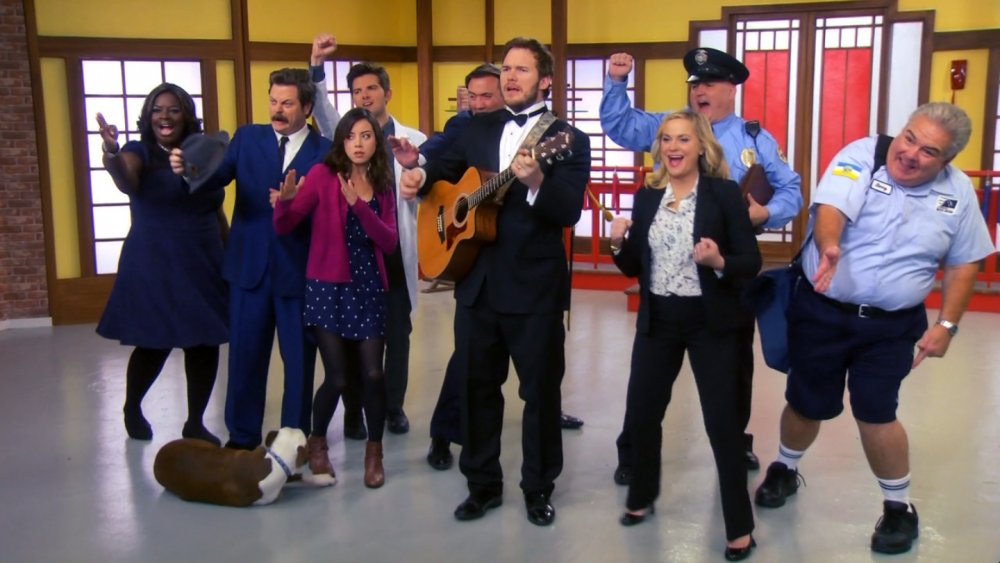 NBC
If you're a fan of Parks and Recreation, Michael Schur's heartfelt NBC series that ran for seven seasons from 2009 to 2015, you probably have your own favorites out of the show's library of 126 episodes. The story of Leslie Knope (Amy Poehler), an overeager public servant in Pawnee, Indiana's Parks and Recreation department who wants to change the world one tiny step at a time, the show earned acclaim from fans and critics alike for its sweet heart, smart jokes, and incredible ensemble cast, many of whom became famous thanks to their time on the show.
A perfect example is Chris Pratt, who plays schlubby, lovable doofus Andy Dwyer for the series' entire run. Thanks to his role as Andy, Pratt ended up landing a coveted leading man role in the Marvel Cinematic Universe — since 2014, he has played Peter Quill, a.k.a. Star-Lord — but fans still remember him as loyal Andy, who gets his own happy ending as Parks and Recreation comes to a close. Alongside his wife, April Ludgate-Dwyer (Aubrey Plaza), Andy moves to Washington D.C. and starts a family, but before he does, he says one last goodbye to Pawnee.
During its final season, Parks and Rec gave both Andy and Pratt a perfect send-off with one of its last episodes, "The Johnny Karate Super Awesome Musical Explosion Show." From its bonkers representation of Andy's mind to its heartfelt ending, here's why Andy Dwyer's swan song is Parks and Recreation's most underrated episode.
"The Johnny Karate Super Awesome Musical Explosion Show" gave Andy his happy ending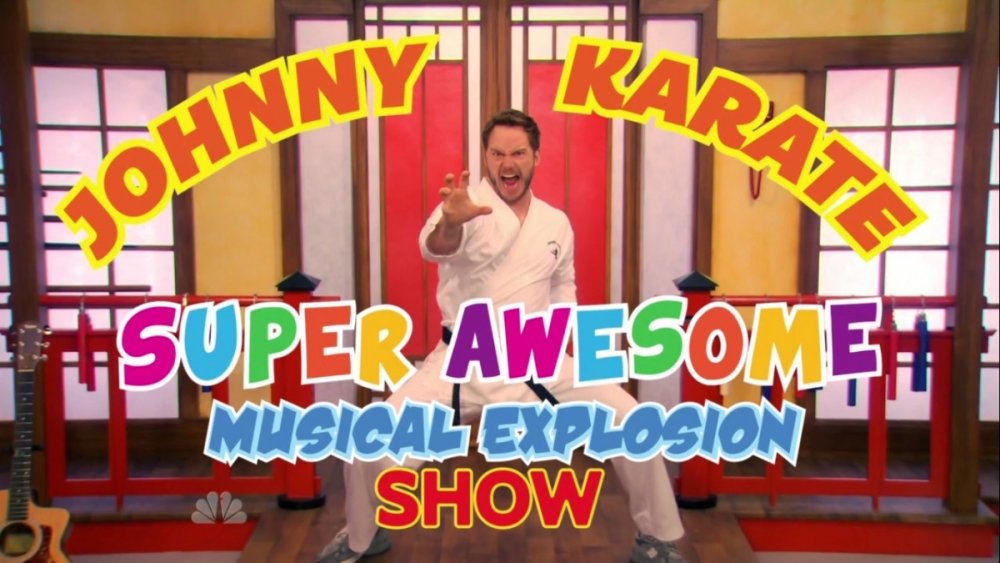 NBC
After working as a shoe-shiner and Leslie's assistant for most of the series, Andy finally finds professional success in Pawnee as Johnny Karate, a children's performer who ends up with his own cable access television show. As Johnny Karate, his alter-ego, Andy finally gets to live out his dream of being a rock star in his own way. But as he prepares to move to D.C., he realizes he has to leave Johnny Karate behind in Indiana.
For Johnny Karate's final show, his friends pull out all the stops, and real world Parks and Rec fans finally get to see a fully fleshed-out episode of Andy's ridiculous yet charming children's show. Regular segments include Ben Wyatt (Adam Scott) as "Dr. Smartbrain" and Ron Swanson (Nick Offerman) as "Carpenter Ron." There's a celebration of Andy's progress during his time in Pawnee, a cameo by professional wrestler John Cena, and even an appearance by Andy's other alter-ego, FBI agent Burt Macklin. In short, "The Johnny Karate Super Awesome Musical Explosion Show" hits every note perfectly, including its emotional climax.
As April watches her husband's joyful final show from the sidelines, she is suddenly struck with a huge swell of emotion, feeling regret that she's tearing Andy away from a job and life he loves so much. However, Andy reassures her that he's okay with leaving Johnny Karate for good to be with her and help her achieve her professional goals in D.C., and the two finally celebrate the next stage of their life together.
The small details of "The Johnny Karate Super Awesome Musical Explosion Show"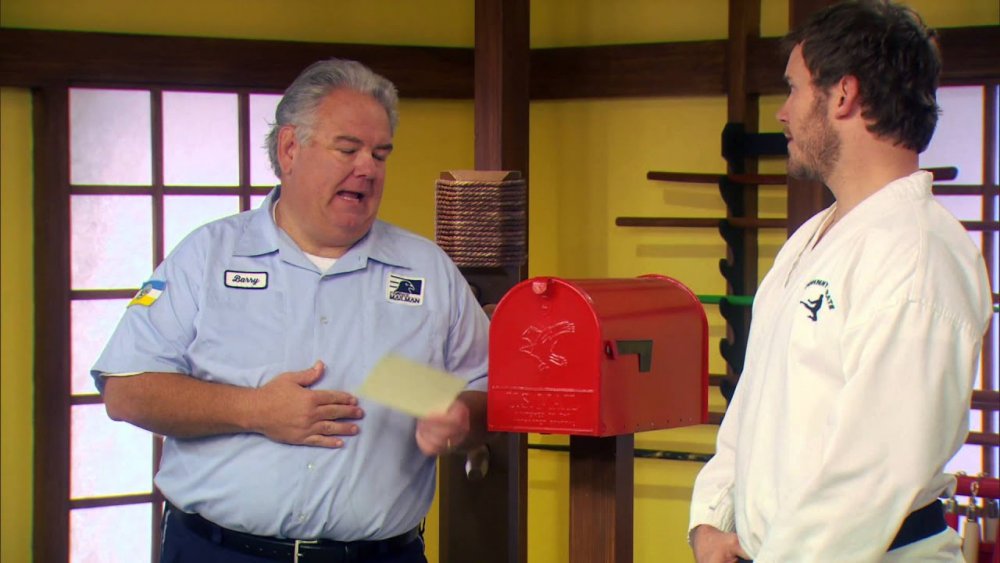 For all its bombastic silliness, the real reason that "The Johnny Karate Super Awesome Musical Explosion Show" ranks among Parks and Rec's best installments is the fact that the writers scattered hilarious small details throughout the episode. From fake commercials by local Pawnee personalities (a tactic the show would later reprise in its socially distanced 2020 reunion) to the Johnny Karate show's ridiculous script (which, judging by its constant references to Batman and other heroes, was probably written by Andy himself), "The Johnny Karate Super Awesome Musical Explosion Show" puts Andy's innate sweetness on perfect display. It all culminates in a sing-along performed by the cast, another thing the reunion did all over again.
Ultimately, Parks and Rec's big heart is on perfect display in this episode, and though its pitch-perfect finale is just as special as "The Johnny Karate Super Awesome Musical Explosion Show," many fans probably would have been pretty happy if Andy's spectacular final turn as Johnny Karate had served as the entire show's series finale. Watching Andy — and Pratt himself — rise from obscurity to success and happiness is an incredibly rewarding experience, and even though he gets another happy ending with April in the actual series finale, an entire episode devoted to his journey provides some pretty special closure.
The entirety of Parks and Recreation is available to stream on Netflix and Hulu now.