The Cameo You Never Noticed In Most Of Adam Sandler's Movies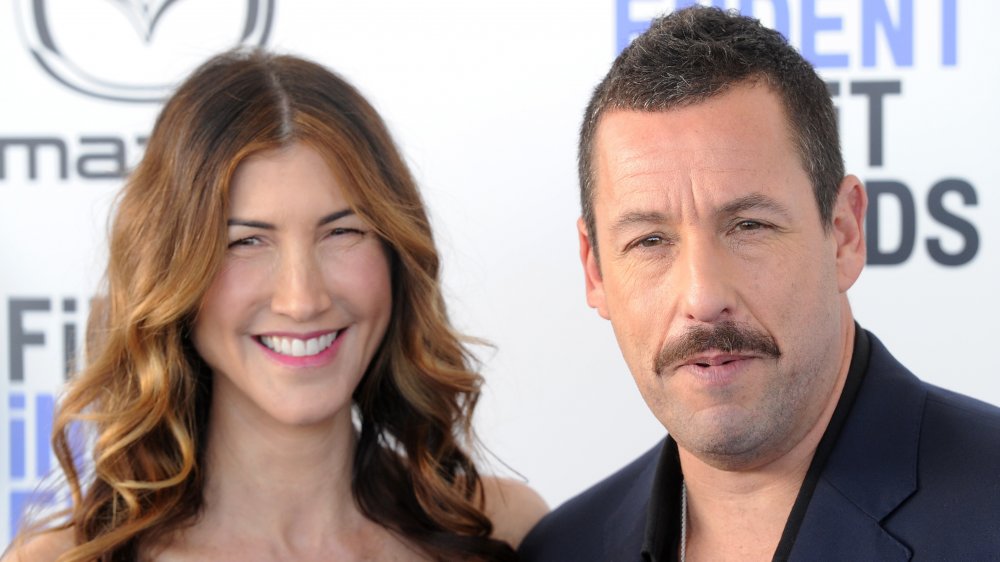 Albert L. Ortega/Getty Images
Adam Sandler is a comedy powerhouse and has been for the better part of 20 years. He's known for droves of iconic characters, from Bobby Boucher to Happy Gilmore. As a result, he's gained a level of creative freedom in Hollywood that most only dream of: Sandler can make movies about really whatever he wants — and include whoever he chooses. 
It's no secret that Sandler tends to pack in as many of his real-life buddies as he can into his movies. Just look at 2010s Grown Ups, for example. The film boasts an all-star cast of comedy icons who double as Sandler's close friends. Rob Schneider, Kevin James, David Spade, and a slew of others pop up in Sandler's work regularly. It happens so often that Sandler's well known for it at this point.
While Sandler's friends enjoy high-profile parts in his projects, he also makes filmmaking a family affair. His wife, Jackie Sandler, is a regular in his productions, dating back decades. Unlike her husband's comedian friends, Jackie's roles in Adam's films have always been much smaller — best classified as cameos. Considering the star power she finds herself surrounded by and the brevity of her scenes, her appearances often go unnoticed.
Jackie Sandler is in nearly all of Adam Sandler's films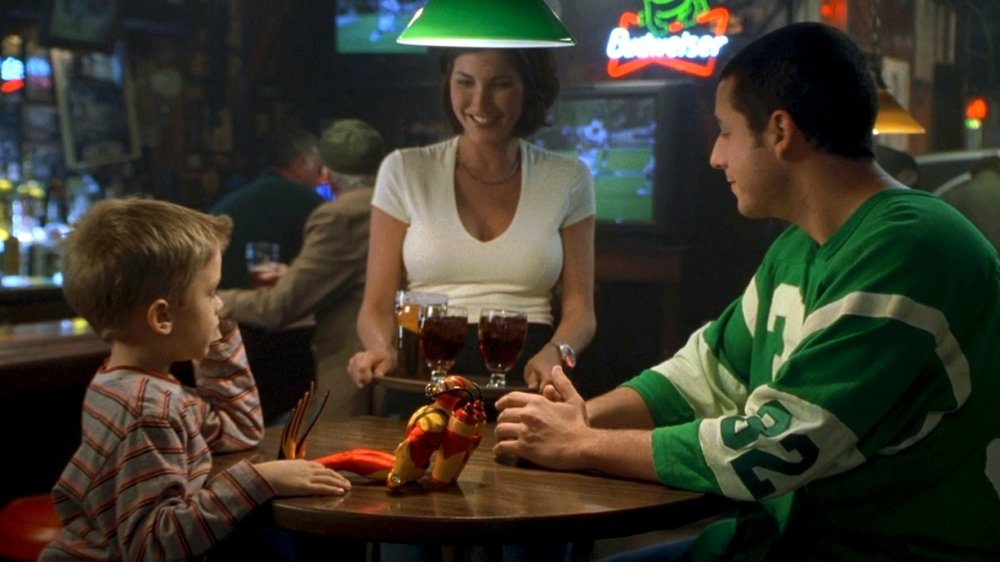 Jackie Sandler made her big-screen debut in 1999's Big Daddy, where she worked alongside Adam for the very first time. From there, she was off to the races — beginning her decades-long cameo streak. She's since become a staple of her husband's work, appearing in a ton of films alongside him. Jackie played a dentist in 50 First Dates, Jenna in Little Nicky, Jennifer in Eight Crazy Nights, "Female Customer" in The Benchwarmers, a teacher in I Now Pronounce You Chuck and Larry, Jackie Tardio in Grown Ups and Grown Ups 2, Veruca in Just Go With It, "Never Wears Bra" in The Ridiculous 6, and Lisa in The Week Of — and that's only a selection of her film credits.Her most recent cameo was in 2019's Murder Mystery, where she played a flight attendant. While Jackie's roles in Adam's films are rarely significant, diehard fans of his have come to expect her to pop up from film to film.
The two first met on the set of the aforementioned Big Daddy, cultivating a happy relationship within a few years. They tied the knot on June 22, 2003, and are still together as of this writing. If history is any indication, Jackie Sandler will continue to stop in for a scene or two in her husband's upcoming movies. She's never the star of the show, but her Oscar-snubbed husband always makes sure she'll have something fun to do. If you weren't aware of her presence before, perhaps now you'll keep a closer eye out in the future.