Why Hartley Sawyer Was Just Fired From The Flash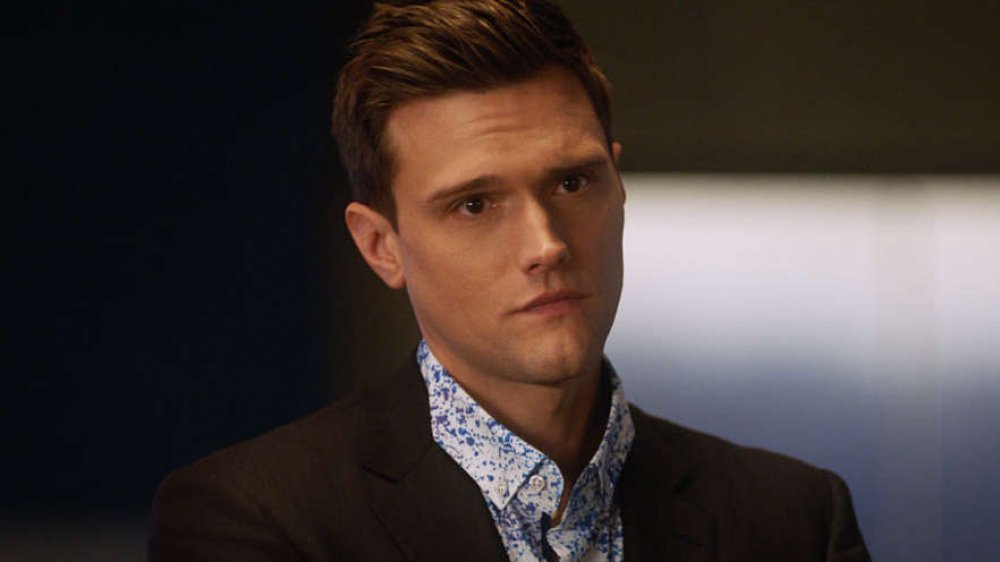 The CW Network
The Flash actor Hartley Sawyer has been fired after a series of his social media posts containing racist and sexist material surfaced over the past week. Hartley played Ralph Dibny, also known as his superhero alter-ego Elongated Man, and joined The Flash cast in 2017. 
In tweets from his now-deleted Twitter account, the actor makes several lewd, discriminatory comments making light of issues like bestiality; sexual and physical assault against women; racism; and body weight. The tweets were first documented in screenshots and circulated among Twitter users and Flash fans around the end of May, more than a week before the actor was let go, according to The Hollywood Reporter. 
Sawyer's actions were condemned in a joint statement from the CW, producers Warner Bros. TV and Berlanti Productions, and The Flash executive producer Eric Wallace. 
"Hartley Sawyer will not be returning for season seven of The Flash," reads the statement. "In regards to Mr. Sawyer's posts on social media, we do not tolerate derogatory remarks that target any race, ethnicity, national origin, gender, or sexual orientation. Such remarks are antithetical to our values and policies, which strive and evolve to promote a safe, inclusive and productive environment for our workforce."
The tweets dated back to as early as 2011, and were posted before Sawyer joined the CW series. He initially recurred on the show when he joined for season 5 in 2017 but was made a series regular in 2018. The actor had been with the CW and DCTV series for three seasons. 
The Flash showrunner and star Grant Gustin responded with anger and sadness to the news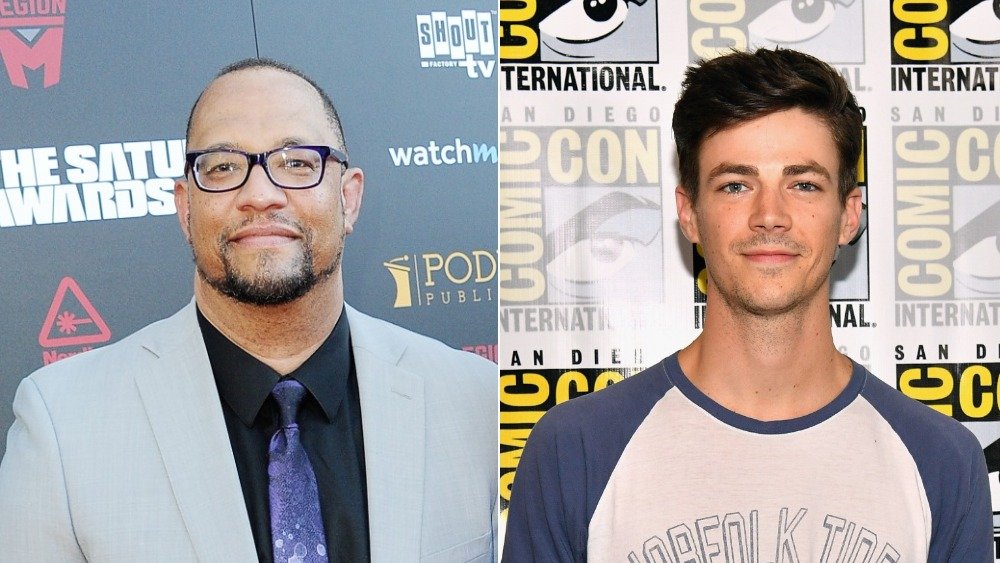 Albert L. Ortega/Getty Images, Dia Dipasupil/Getty Images
While Wallace, who was named showrunner at the start of season 6, was part of a joint statement responding to the revelation of the posts and Sawyer's subsequent firing, he also issued a lengthy personal statement on Twitter, expressing both sadness and anger over the news. In his comments, he not only addressed Sawyer's conduct, but also how it plays into a broader culture of "continual harassment" that Black and Brown people face across the country. His comments directly reference the growing national Black Lives Matter protests that kicked off at the end of May following the death of George Floyd while in the custody of police in Minneapolis. 
"Concerning his social media tweets, they broke my heart and made me mad as hell," he wrote. "And they're indicative of the larger problem in our country."
Wallace then stated he was "committed to bringing permanent change to the work environment here on The Flash." He stressed that The Flash is a show for "all families," and promised to underscore this more through his creative team by hiring a more diverse staff. Wallace put particular emphasis on creating a space that was more reflective of Black and Brown creatives of all genders in writing, directing, acting, and producing positions. "Their stories are part of the American narrative, too, and must be heard," he said. 
In response to Wallace's statement, Flash star and Barry Allen actor Grant Gustin reposted the showrunner's comment on Instagram, sharing his feelings on the news in a caption. "I don't have much to add because Eric's thoughts are stated so eloquently and powerfully," Grant wrote. "I will say I was shocked, saddened, and angry when I saw the tweets. Words matter."
Hartley Sawyer issued an apology before his firing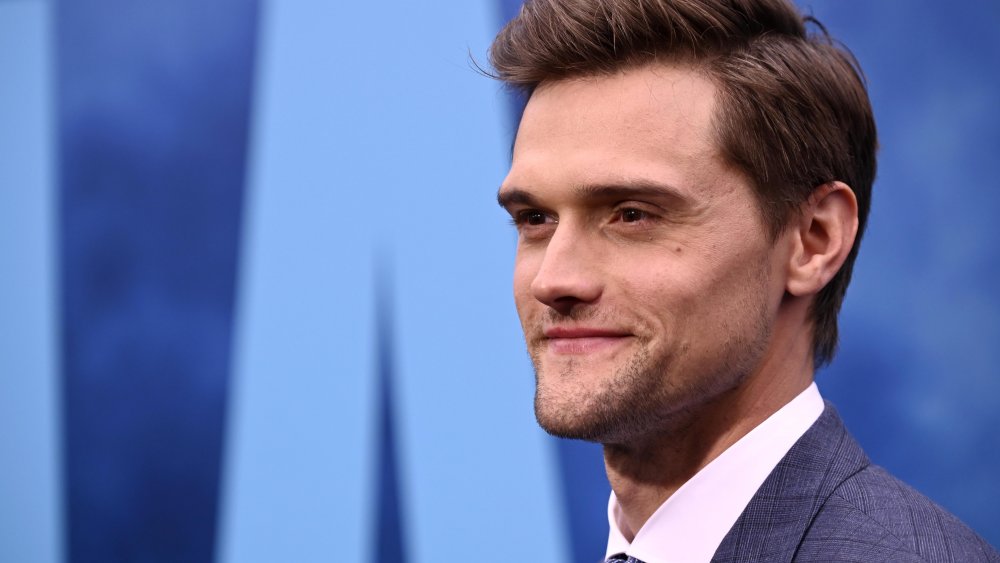 Frazer Harrison/Getty Images
Although news of Sawyer's firing only recently broke, the former Flash and NCIS: Los Angeles actor posted an apology to his Instagram back when the tweets first made rounds across social media. In the apology, Sawyer claimed he intended the posts to be humorous, but he now realizes they are ignorant and "really horrible attempts to get attention at that time." He went on to express regret over the comments — which, according to the actor, were thoughtlessly carried out without a recognition of the "harm [his] words could do" and at a different point in his life. 
The 35-year-old actor ended his post stating how "friends and experiences" since then have opened his eyes and helped him become a more responsible person "in terms of what I say, what I do, and beyond" in a journey he had primarily kept private. "I'm not here to make excuses — regardless of my intention, my words matter and they carry profound consequences," Sawyer wrote in a May 30 Instagram post. "And mine can and have caused pain and embarrassment, along with feelings I can only imagine, to supporters and fans, my cast mates, the crew, my colleagues and friends. I owe each of you an apology."
While Sawyer isn't returning to the series, it isn't yet clear whether his character will be recast, or how The Flash plans to address the absence — and Wallace's commitment to inclusion — when filming on season 7 begins.