What Happened To Jasmine From Space Jam?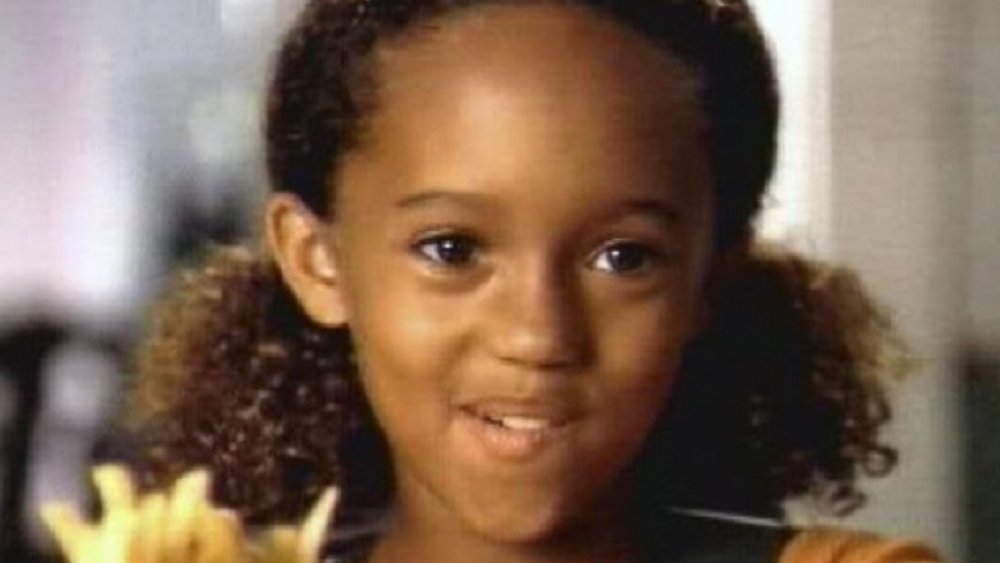 Warner Bros.
Of all the big games Michael Jordan participated in during his storied career, there were perhaps none bigger than the one he found himself playing during his trip to outer space amusement park Moron Mountain. At least, the opponents were bigger than any he'd faced before: the Monstars, tiny aliens transformed into hulking beasts by the stolen talent of several of Jordan's buddies in the NBA. Jordan and a ragtag team of misfits — including Bugs Bunny, Sylvester the Cat, and... er, Bill Murray — were, of course, forced to take on the Monstars to decide the fate of the Looney Tunes, who were being threatened with imprisonment within the park. All of this was, you'll remember, captured in the 1996 documentary Space Jam.
We're goofing around, obviously. Space Jam is a supremely silly, amazingly awesome live-action-animation mashup that has become absolutely beloved by nostalgic Millennials in the years since its release, despite unfortunately having no basis in reality. We know, it's shocking — so much so that you may be surprised to learn that the doting wife and adorable kids we see in the film aren't Jordan's actual family.
For our money, the most adorable of those little moppets was daughter Jasmine, portrayed by then-six-year-old Penny Bae Bridges. Acting runs in her family; she's the daughter of veteran character actor, writer, and director Jimmy Bridges, and her uncle Todd was intensely famous in the late '70s and early '80s thanks to his role as Willis on the hit sitcom Diff'rent Strokes. We've always been curious as to what Bridges has been up to since her brush with basketball greatness in Space Jam, so we decided to do a bit of digging to find out.

Penny Bae Bridges kept acting into her teens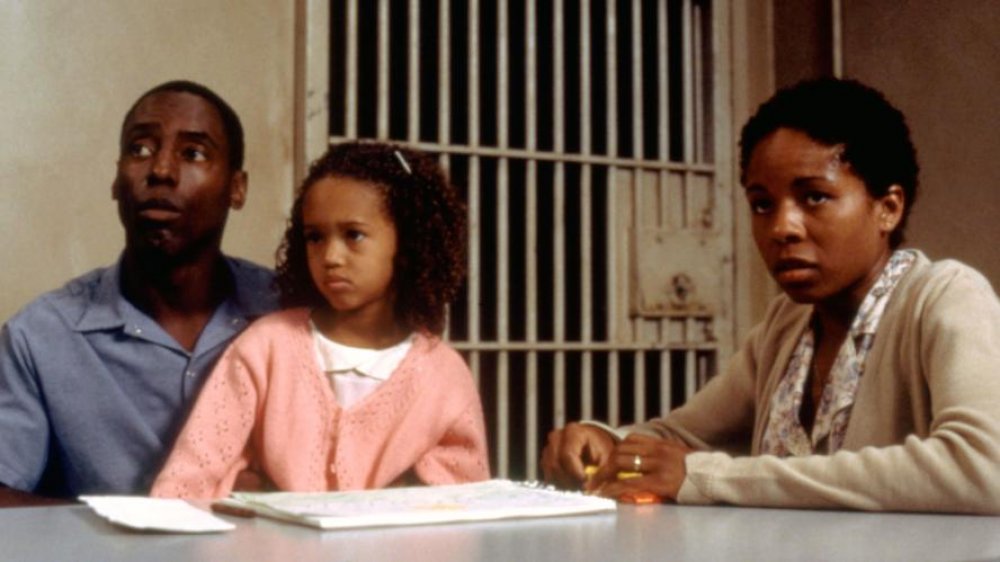 Warner Bros.
Space Jam was Bridges' very first credit, and it opened the door to a plethora of appearances on screens both big and small over the next several years. In the late '90s, she appeared in the comedy feature Nothing to Lose from writer-director Steve Oedekerk (the goofball responsible for the amazingly hilarious Kung Pow: Enter the Fist), landed guest spots on TV series like The Parent 'Hood and Boy Meets World, and even popped up in Clint Eastwood's 1999 drama True Crime as the daughter of an innocent man facing execution.
Bridges continued to score roles into her teens, appearing in Mario Van Peebles' 2003 feature Baadasssss! and in a recurring role on the UPN sitcom Half & Half. She looked poised to transition effortlessly into adult roles — but then, something interesting happened. Eight years after her debut alongside the biggest basketball star in the world, Bridges decided that the bright lights of Hollywood just weren't so alluring anymore.
Penny Bae Bridges just wanted to be a normal kid
During her run on Half & Half, Bridges started high school, and trying to do normal high school student stuff while maintaining a budding acting career simply proved to be too much. In a conversation with Huffington Post in 2016, she remembered that in particular, her interest in sports helped to cure her of the acting bug. "I kind of got to the point where I was missing a lot of school, and I couldn't participate in sports," she said. "And I guess I just wanted to feel like I was a normal teenager, so I played volleyball. I was second team all-state."
After graduating from high school, she did kick around the idea of getting back into acting, but the birth of her son Elijah in 2009 caused her to rethink those plans. Today, she's a hairstylist by trade, and believe it or not, she does occasionally get recognized from Space Jam by her customers. "Actually, all my co-workers found out, and that kind of went like wildfire around the salon," she said. "Everyone went on IMDb first, of course, and then [there was] just a lot of excitement because a lot of them used to watch the movie, and... they say, 'That does look like her!'"
Bridges is also an artist and musician, and yes, she does think about resuming her acting career from time to time. Asked if she's heard about the upcoming Space Jam 2 with LeBron James (which was only rumored at the time of the interview), she said, "I think it would be interesting. I know basketball fans have their rivalries and opinions on LeBron, but I think it would be awesome. I think it would be a good movie to do. Hey, maybe I can play his girlfriend."
We'd be interested to know how Jordan would feel about that.