Stargirl Actress On What It Was Like To Become Tigress - Exclusive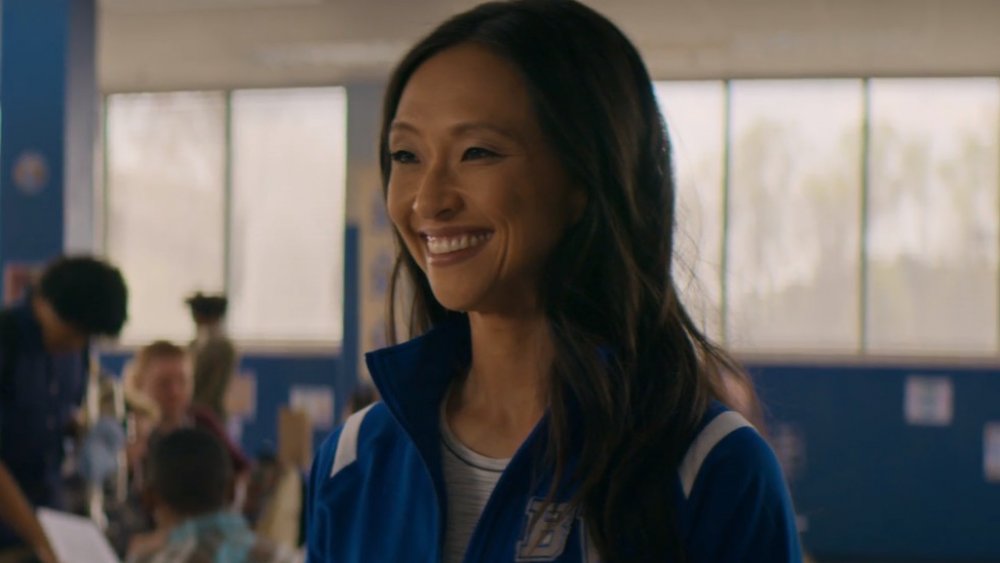 DC Entertainment/Warner Bros. Television
Joy Osmanski wasn't expecting to play a super-villain. The actress, best known for her roles on TV series like Santa Clarita Diet and Duncanville, was in the middle of rehearsals for an upcoming play when she got a call to record an audition for a new series. While Osmanski found the pages she was given "well-written and funny," as she told Looper in an exclusive interview, she didn't yet know she was about to be plunged into the superhero universe of DC's Stargirl — or that she'd be playing the cunning and criminal Paula Brooks, otherwise known as Tigress.
"At that point, I didn't know anything about this world. I did not know about the DC world of these characters. I did not know about the Golden Age. I didn't know about anything. So, to me, it was just a character. I don't even know if her name was Paula in the audition," Osmanski revealed. "I just knew she was a funny woman who was kind of violent, but also had a really bright sense of humor. And I was like, 'That's awesome.' So that's all I knew. And then when I found out I got the role and I saw that it was a dual role, I got really confused."
She continued, admitting that she had to do a bit of Googling after landing the villainous role on Stargirl. "I was like, 'Wait, is this what I auditioned for?' And then I was like, 'Who is Tigress?' I just had no idea. And then I Googled it and I was like, 'Wait, what?' I was completely overwhelmed," she shared. "And I think I went through the gamut of emotions in about a 10-second period. It was a lot."
How Joy Osmanski transformed into a supervillain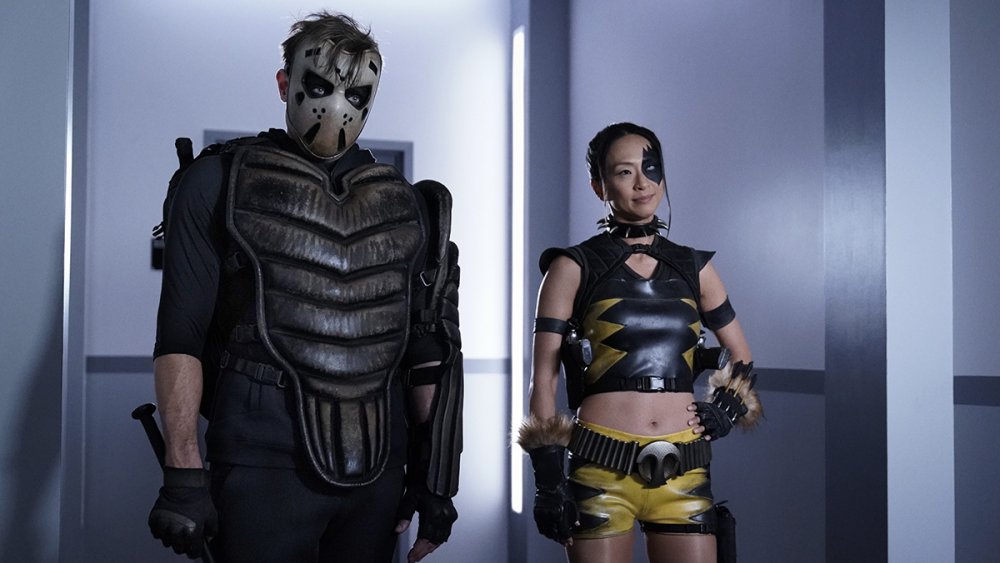 DC Entertainment/Warner Bros. Television
Created by longtime DC Comics writer and former DC Entertainment Chief Creative Officer Geoff Johns, Stargirl is built around the life of its title character. Courtney Whitmore (Brec Bassinger) begins the series as a disillusioned teenager who unwillingly moves from California to Nebraska with her mother and her new stepfather. Little does she know that her stepdad Pat (Luke Wilson) is part of a decades-old legacy of superheroes, and that she's about to inherit a super-powered artifact that will change her life forever. 
The series is heavily inspired by the world of DC Comics — including Johns' more recent work with the Stargirl character as well as decades of history for other heroes and villains, like Osmanski's character, Tigress. While she's a lifelong superhero fan thanks to a childhood obsession with Wonder Woman, Osmanski wasn't particularly aware of her new character's lengthy history. Though Osmanski considered going back and doing a deep dive of research reading with the character, she eventually decided — with Johns' blessing — to simply focus on the script at hand and make the character her own.
"Now that I've done the role and I've brought what I can of me to it, now I think I'd be more in a place to go back and read something," said Osmanski. "But I think if I had done that in anticipation of the role, I would have been completely freaked out. Because there's so much history and legacy. And while I want to honor that, you can only bring yourself to any particular job. At the risk of getting overwhelmed by all of that, I opted to stay with what I had been given. I think that worked for me in that moment."
Though the mental preparation for playing Tigress largely arrived with Johns' scripts for the series, the physical preparation was something else entirely. Osmanski embarked on a lengthy, self-motivated training regimen to get in super-villain shape that began the day she saw her wardrobe for the first time.
"I literally had to roll up my jaw. I was like, 'I'm going to wear that?' And that was really inspiring for me to start what would be a months-long, really intense physical training for me," she recalled. "And I had never done that before in my life. I hired a trainer and was really diligent about it because I was like, 'I have to live up to this super-suit.' Like that is no joke. It is not that big. And the person who wears it has to look like they could annihilate you, so I better get in shape. It was great. It was the best reason [to push myself]."
Joy Osmanski adores her dual role as Paula Brooks and Tigress on Stargirl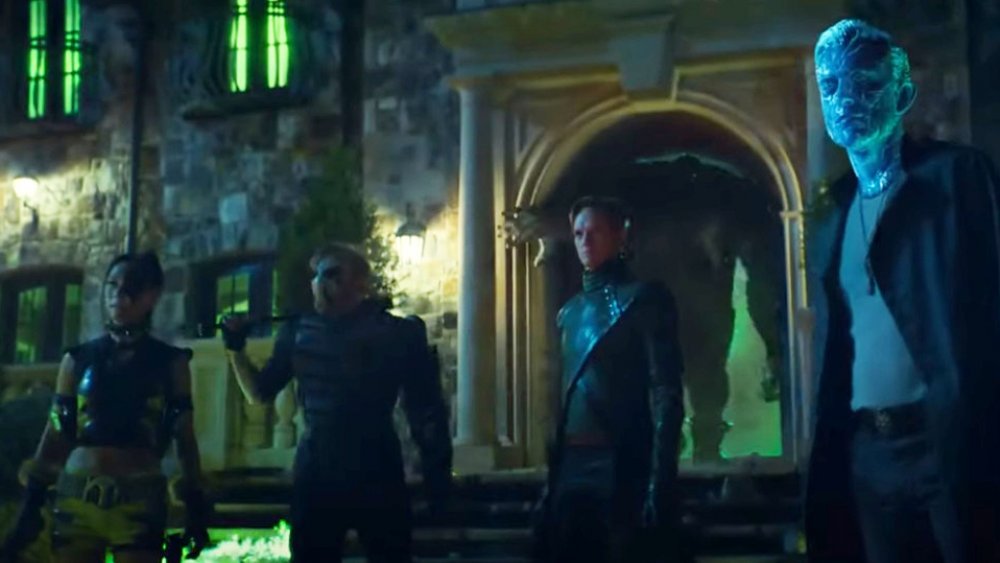 DC Entertainment/Warner Bros. Television
Stargirl begins with a prologue set 10 years in the past, which shows how the Justice Society of America was defeated by the Injustice Society, a group of super-villains that includes Tigress. In the present day, members of the Injustice Society are living undercover in the same Nebraska community where Courtney has just moved. Tigress, going by the name Paula Brooks, has settled into life as a humble gym teacher at Courtney's new school. For Osmanski, that meant taking on a dual role as a super-villain and her alter ego — something that the actress said she relished.
"It was all there in the writing, which is such a gift," Osmanski told Looper. "I felt like this character, without even knowing that she had this alter ego of Tigress, seemed to be someone in the writing who had this really polished public veneer. And I didn't know any of the backstory, but it was clear that that was something that she had generated probably over years. But [also] that her true self underneath that, this like simmering rage, was real close to that, so that the flips could be quick and clean. That's so much fun for me to do. And exploring all the ways that that gets to happen was so great. I just loved it."
While the premiere episode of Stargirl only scratches the surface of what the Injustice Society can do, viewers will see more of their various powers and villainous tendencies as they get to know them alongside Stargirl herself in the coming weeks. While Osmanski couldn't spill spoilers on what's ahead, she did offer her thoughts on which other member of the Society she'd be most eager to play.
"I think my brain leaps to Brainwave just because I think it's kind of everyone's dream in some way to be able to control things with your mind," said Osmanski. "That's such a cool power. Chris [co-star Christopher James Baker] does such a great job of infusing that with so much intensity. Everyone is drawn toward a villain who barely has to move, you know what I mean? He just shoots laser beams out of his eyes and things go flying up in the air around him. I mean, that's so cool. So maybe I could see wanting to try that. That would be cool."
New episodes of Stargirl stream Mondays on DC Universe, then air the following evening on the CW.