Why Kelly From Space Force Looks So Familiar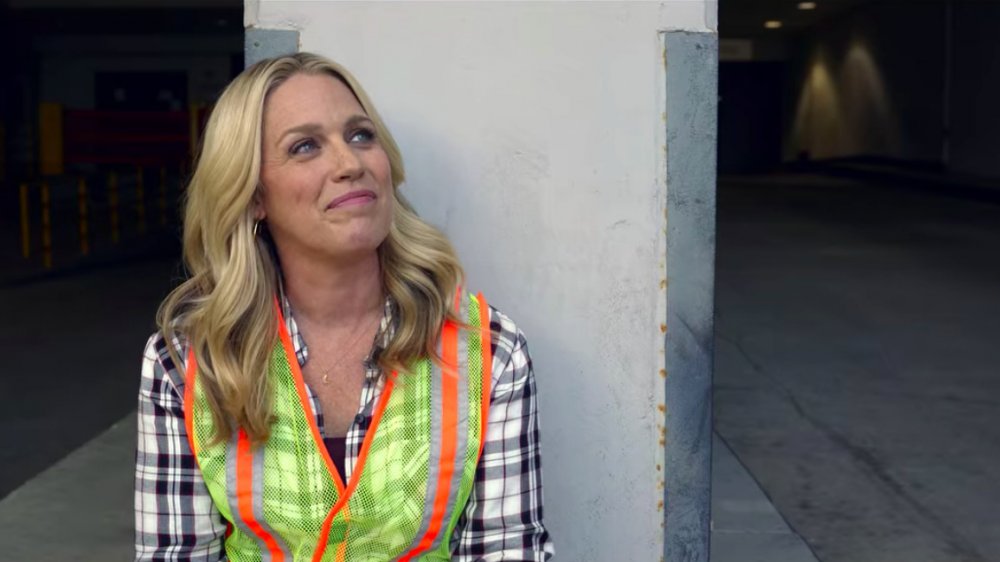 Netflix
Space Force pulled out the big casting guns with major comedic players like Steve Carrell, John Malkovich, and Lisa Kudrow, but there's a good chance you've seen the supporting cast, as well. For example, if Kelly on Space Force looks familiar, it's because actor Jessica St. Clair has been crushing it on television lately. 
On Space Force, St. Clair plays Kelly King, an independent contractor who starts dating Mark Baird (Carrell) after they share a meet-cute midway through the season. She is not to be confused with Lisa Kudrow's character, Mark's imprisoned wife, or with the other blonde, female, recurring character played by Kaitlin Olson from It's Always Sunny in Philadelphia.
You might first know St. Clair by her voice, especially if you're an avid podcast listener. She is an all-star guest on How Did This Get Made, and she and Lennon Parham spun off their Comedy Bang! Bang! characters Marissa Wompler and Miss Listler on the Womp It Up podcast. As for her actual face, here is a rundown of where you've seen it. 
Space Force's Jessica St. Clair is BFF with Lennon Parham on Playing House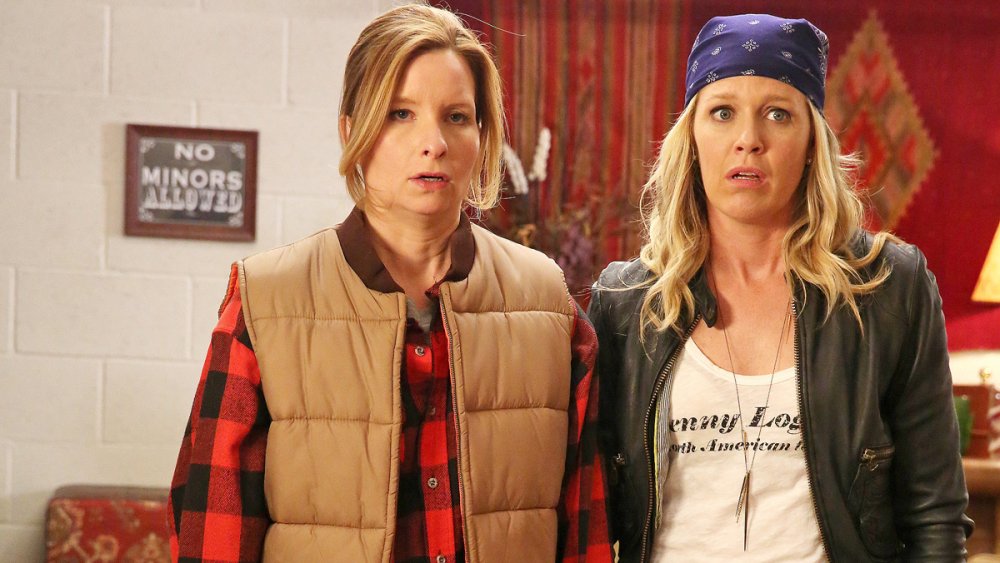 Michael Yarish/USA NETWORK
St. Clair's collaboration with fellow actor and improv comedian Lennon Parham knows no bounds. Not only do the two do a podcast together, but they've also starred together in two sitcoms centered around their friendship. The first was Best Friends Forever, an NBC sitcom that was canceled after one season. The second, Playing House, ran for three seasons on USA and has a cult following of fans called "jammers." On the show, St. Clair plays a businesswoman who moves back to her hometown when her pregnant best friend, played by Parham, discovers that her husband is having an affair and gets divorced. The two of them decide to raise the baby together as friends, leading to many shenanigans along the way — because sisters, in case you didn't know, are doing it for themselves. As reported by The Hollywood Reporter, in Season 3 St. Clair worked her real life breast cancer diagnosis and recovery into the series. Also, the Property Brothers played themselves in a dream sequence!
Jessica St. Clair has put in work on just about every comedy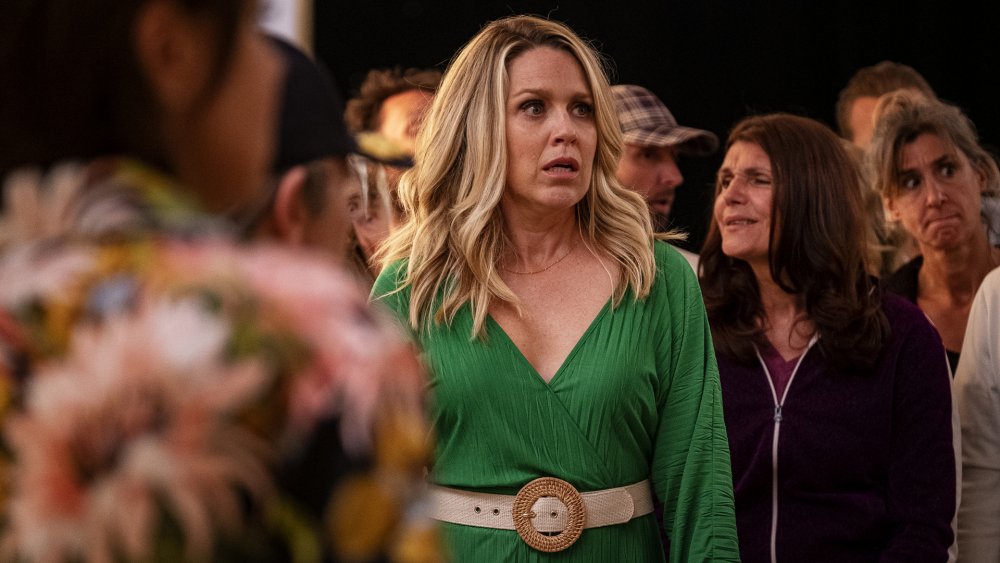 Nick Wall/HBO
Let's just run down the list of St. Clair's other comedy credits from film and television: The dress shop lady from Bridesmaids, Gary's girlfriend Dana on Veep, disgruntled divorcee Mia on HBO's space comedy series Avenue 5, Chloe on American Housewife, Debbie in She's Out Of My League, Beth in Life As We Know It, Rose Byrne's friend in Like A Boss, and a stay-at-home mom on Weeds. For all you Veronica Mars fans out there, she plays a police captain on Ryan Hansen Solves Crimes On Television. She has voiced characters on American Dad, Bob's Burgers, and Animals. You might even remember her as a panelist from back in the day on Best Week Ever, and fun fact: She starred in the American IT Crowd pilot with Joel McHale that never made it to series. St. Clair is also a veteran improvisor from the Upright Citizens Brigade.
Recently St. Clair reunited with Parham on-screen to play sisters in Bless This Mess. Maybe, if Space Force returns for season 2, the BFFs will get to team up yet again.