Is Agents Of S.H.I.E.L.D On Netflix, Hulu, HBO Max, Or Prime?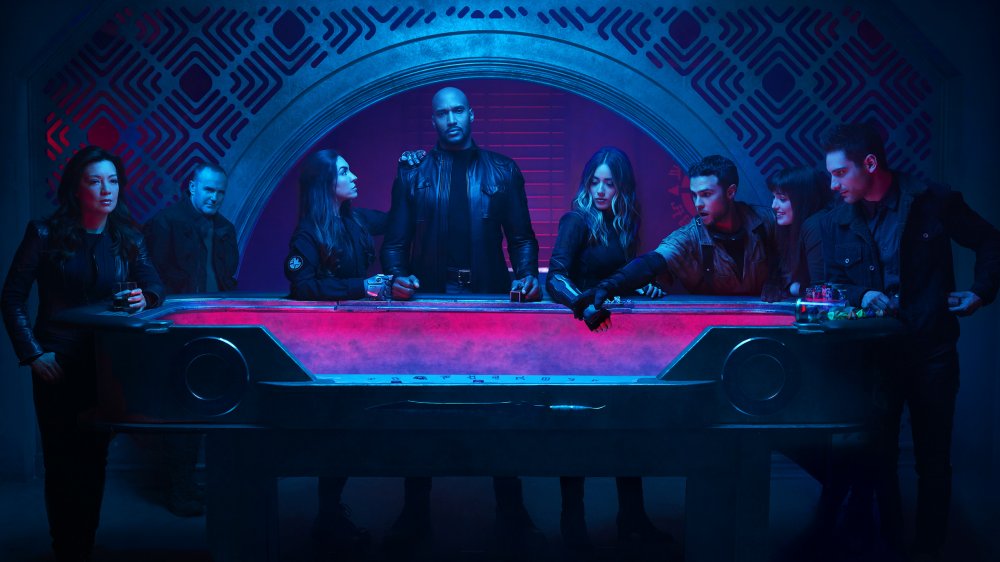 ABC/Disney/Marvel
Since its auspicious beginning with 2008's game-changing Iron Man, the Marvel Cinematic Universe has grown and changed in ways we simply could not have foreseen. Along the way, the MCU has essentially become the gold standard for blockbuster cinema with its mix of thrilling standalone flicks and artfully epic crossover events. Given the jaw-dropping slate of movies and streaming series Team Marvel has in the pipeline, there's little reason to think that won't continue. 
While Marvel continues to change the way audiences experience movies, they've also spent significant energy trying to build an equally larger-than-life presence on the small screen. Those efforts have been decidedly hit or miss, though, with Marvel brass ultimately closing the book on the MCU's network and streaming ventures in favor of their ambitious Disney+ series. 
Among the MCU's more underrated small screen ventures is Agents of S.H.I.E.L.D., which remains the longest-running in Marvel history. If you've yet to join the marvelous world of Agents of S.H.I.E.L.D., the series follows the ongoing adventures of the titular team (some of whom have superpowers), led by Clark Gregg's not-so-miraculously resurrected Phil Coulson. 
To date, those adventures have seen Coulson's S.H.I.E.L.D. team saving the world, cheating death, defeating Hydra, and battling all manner of baddies from Earth and the far reaches of space. And while Agents of S.H.I.E.L.D. has never exactly been a ratings sensation, it's remained a steadfast presence in the lives of loyal fans, and has on occasion been quite remarkable. The show just kicked off its seventh and final season on ABC, and given that time travel is now very much in play for Team S.H.I.E.L.D., its safe to say the series is looking to leave the airwaves with a definite bang. 
Just FYI — if you're looking to re-visit the entire series run of Agents of S.H.I.E.L.D. before jumping into its final season, you're in luck. Here's how you can watch it.
With multiple viewing options, you can catch the entirety of Agents of S.H.I.E.L.D. via streaming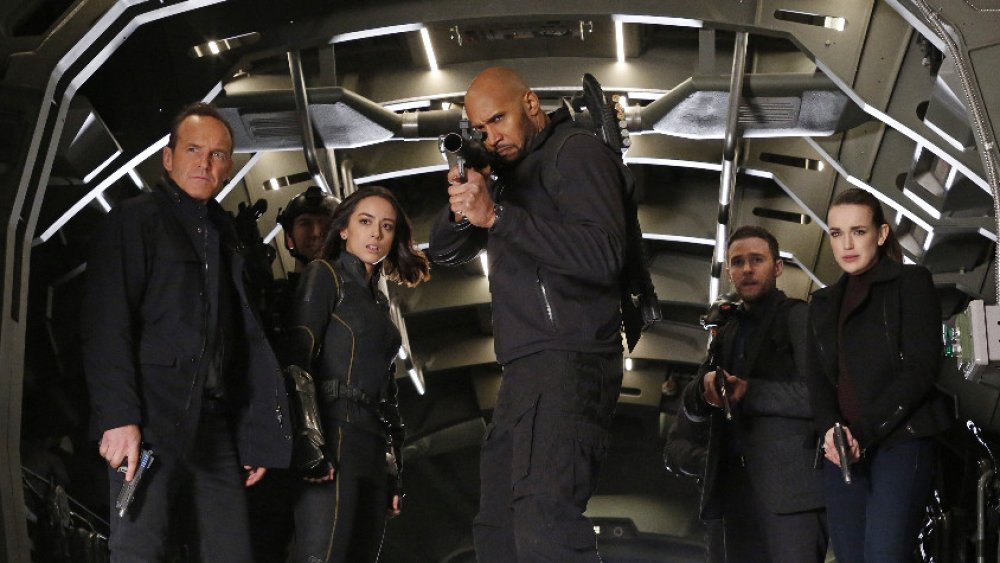 ABC/Disney/Marvel
If you're wondering where exactly you can find the first six seasons of of Agents of S.H.I.E.L.D., look no further than Netflix. But if you're a longtime fane of the show, you probably already knew that. We'd actually wager that Agents of S.H.I.E.L.D. has likely found more fans in streaming land than it ever has in its ABC run, if only because the show's perpetually-shifting weekly broadcast slot has made it difficult to keep up with. 
In all honesty, a proper streaming binge might actually be the ideal way to explore the wild world of of Agents of S.H.I.E.L.D., as the series is quite keen on cliffhangers. That's particularly true of the sixth season, the finale of which left viewers hanging with quite a doozy. In and of itself, that season 6 cliffhanger was all the more surprising because Agents of S.H.I.E.L.D.'s ratings struggles all but ensured the episode would also serve as the series finale. 
In spite of flagging viewership, however, ABC gave Coulson (now a Life Model Decoy) and the gang one more season in the small screen sun. For those who haven't been keeping track, that season 6 cliffhanger found the team traveling back in time, hoping to take actions which prevent the feared Chronicons from seizing control of Earth in the far distant future. If that intriguing plot line has indeed piqued your interest, we've got great news for you on that front as well: each of the final season's 13 episodes is set to hit Hulu the day after broadcast.
And hey, since there's not going to be any sort of MCU action hitting the multiplex this summer, it's good to know you can fill that Marvel-sized void by throwing down with of Agents of S.H.I.E.L.D. in the comfort and safety of your very own home.