Why Dan From Lucifer Looks So Familiar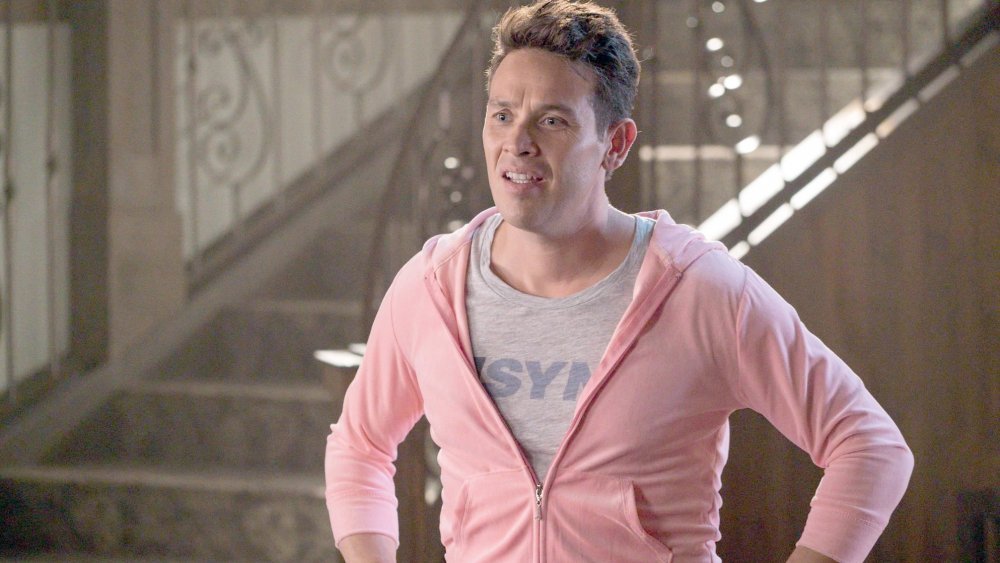 Fox
For the past four seasons, Fox's Lucifer has been a devilishly good piece of urban fantasy television. Aside from the inventive premise, the series has benefited from an appealing cast composed of newcomers and veterans, alike. It's full of familiar faces, but the journeyman actor who plays Dan Espinoza should look especially familiar to fans of supernatural TV.
Lucifer is a loose adaptation of the old Vertigo Comics (an imprint of DC) series featuring the fallen angel himself as a – gasp – tortured protagonist. The character originally spun out of an early arc of Neil Gaiman's seminal Sandman comics, and was recently rebooted as part of DC's ambitious Sandman Universe initiative.
As is the case in the Gaiman comics, Lucifer's titular protagonist (Tom Ellis) abandons his throne in Hell to pursue a mundane life working at the Lux nightclub in Los Angeles. From there, the Fox series takes its own turns, embroiling Lucifer in a murder case under investigation by Detective Chloe Decker (Lauren German). The entire plot is more binge-able than biblical, but that doesn't diminish any of the fun.
It's in this new life of crime-solving, the show's demonic hero also encounters Chloe's ex-husband, Detective Dan Espinoza. This complicated former spouse is played by actor Kevin Alejandro, and he's been all over our TV screens for decades.
Lucifer's Kevin Alejandro was a young soap star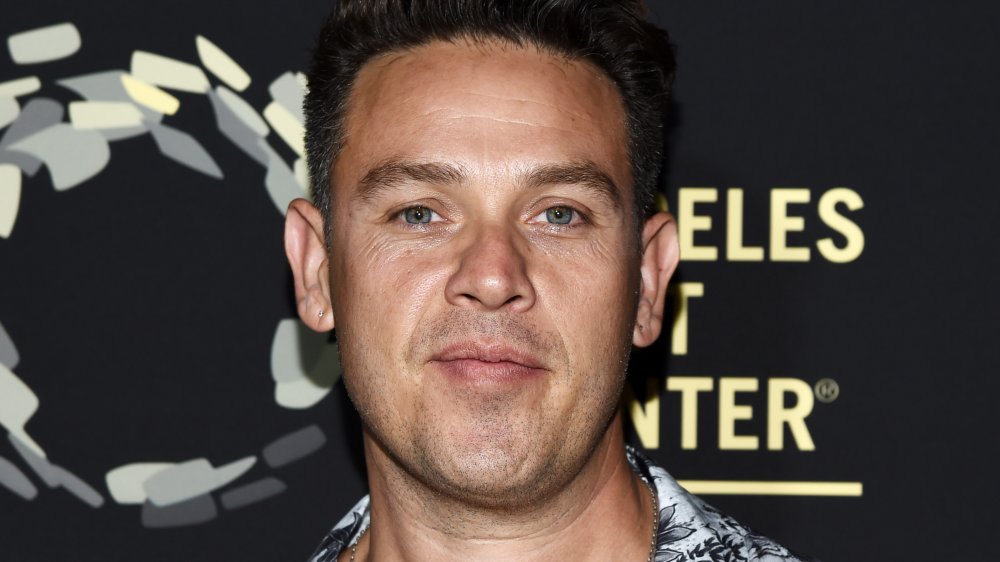 Amanda Edwards/Getty Images
Alejandro is a native of San Antonio, Texas. He and his wife, Leslie de Jesus Alejandro, have been married since 2004. Around that same time, Alejandro's acting career began taking off in earnest.
The handsome young Texan got his first big break on the popular daytime soap opera The Young and the Restless, honing his melodramatic chops playing Dominic Hughes on a 15-episode arc of the long-running show. His Young and the Restless storyline ran between 2004 and 2005, a success he was able to parlay into guest spots on a few critically acclaimed primetime series, including Keifer Sutherland's national security thriller 24. 
The soap world obviously wasn't big enough to contain Alejandro because, by 2006, he had broken through to HBO with a guest spot on the polygamist drama Big Love, a springboard that would send him off to his first recurring role on a primetime series.
Kevin Alejandro took a bullet on Ugly Betty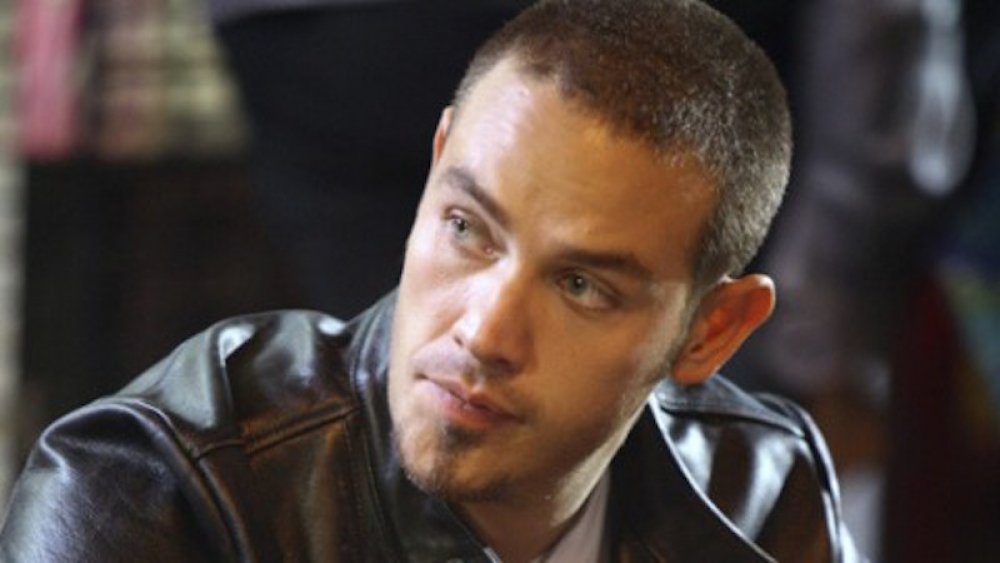 ABC
Ugly Betty was one of the more memorable — and chronically underrated — shows of the 2000s. Aside from launching America Ferrera's career, the series was a landmark for LGBTQ representation on TV. Over its all-too-brief four-season run, the series landed some pretty impressive talent to play recurring roles — a list that included Alejandro.
Alejandro's character, Santos, is the ex-fiance of Hilda (Anna Ortiz), Betty's (Ferreira) older sister. He's also the estranged father of Hilda's son, Justin (Mark Indelicado). He has a reputation for gambling and often finds himself caught on the wrong side of the law. When he turns up out of the blue and attempts to slide back into Hilda and Justin's lives, he threatens the stability of the family. His homophobic treatment of Justin only seems to confirm Hilda's worst fears, but the troubled Santos actually manages to redeem himself by reforming his regressive beliefs and showing up for his family. Alejandro brings great depth to the role, actually transforming the brutish Santos into a somewhat sympathetic character by the end of his arc.
Santos is sadly killed defending a cashier from a random shooter, but Alejandro's career lived on.
Kevin Alejandro appeared on some of the most popular shows of the 2000s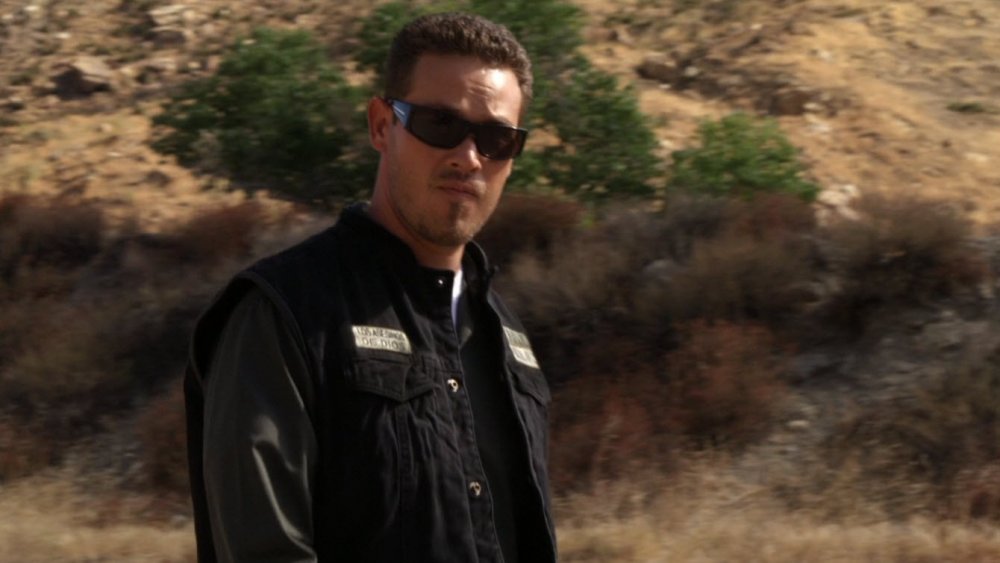 FX
After his popular turn on Ugly Betty, Alejandro jumped between some of the most popular series of the late 2000s. He built an admirable résumé, first landing the role of Dan Reyes on the James Woods legal drama Shark, and following that success with a quick two-episode turn as Esai Alvarez on Sons of Anarchy (via IMDb).
In 2009, Alejandro appeared on NBC's hit supernatural drama Heroes, and did a four-episode arc on Mary Louise Parker's Weeds. On Weeds, Alejandro plays the revolutionary leader Rudolpho, who helps Quinn (Haley Hudson) kidnap her mother, Celia Hodes (Elizabeth Perkins). After they realize that no one is willing to ransom the toxic Celia, they dump her back in Texas.
After finding success on Weeds, Alejandro landed quick roles on The Mentalist, Psych, and Parenthood, as well as a substantial 17-episode arc on California cop drama Southland. It was his big recurring role on an HBO hit, however, that really took his career to the next level.
Kevin Alejandro helped Lafayette with a witch problem on HBO's True Blood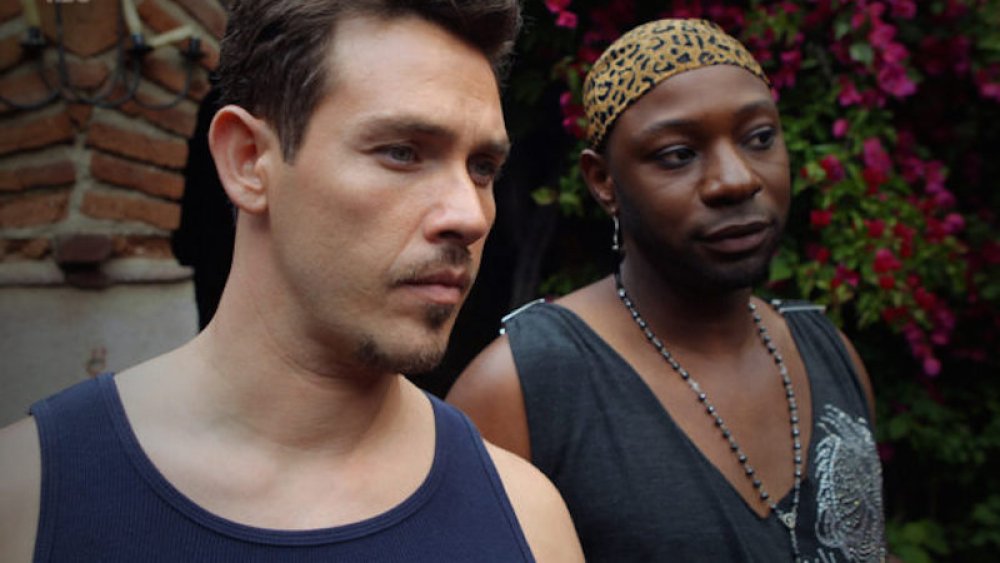 HBO
When Alan Ball's sexy vampire drama True Blood debuted on HBO, it dominated the zeitgeist. The series may have seen substantial declines in viewership in its later seasons, but for a few years, True Blood was the must-see series on HBO.
Ball's show followed a mixed anthology-serial format that introduced new story elements and a different antagonist each season in service of the overarching love story between antebellum vampire Bill Compton (Stephen Moyer) and mind-reading fairy waitress Sookie Stackhouse (Anna Paquin). Alejandro's character, Jesús Velásquez, was introduced to the main cast during season 3, stuck around for season 4, and became a recurring character on season 5.
Velásquez is primarily a love interest to series regular Lafayette (Nelsan Ellis), but he also proves a valuable asset to the ragtag crew from Bon Temps thanks to his family knowledge of "brujos" — a kind of Mexican witch. He originally meets Lafayette while working as a nurse at the facility where Lafayette's mother is institutionalized. The evil Wiccan Marnie murders Velásquez on season 4, but he continues to appear to Lafayette in spectral form.
It's difficult to follow up such a memorable performance on TV's most buzz-worthy series, but Alejandro managed to rise to the occasion, taking the DC universe by storm on Arrow before taking up residence on Lucifer.
While we already know we'll be seeing more of him when Lucifer comes back for season 5, we can also look forward to Alejandro's next project: The forthcoming TV series The Keepers. We're sure this hard-working actor will be gracing our TV screens for years to come.