The Real Reason Marisol Nichols Left Riverdale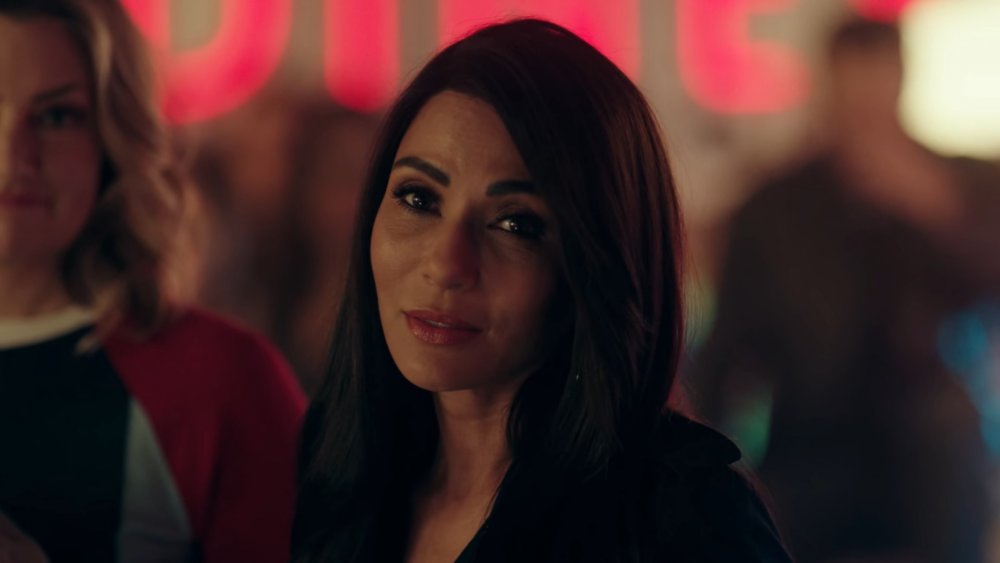 The CW/Warner Bros Television
On a night-time soap like Riverdale, it's common for characters to make spectacular exits. In fact, other than Archie (KJ Apa), Betty (Lili Reinhart), Veronica (Camila Mendes), and Jughead (Cole Sprouse), none of the individuals we've met over the course of the show's four seasons have felt secure in their position. Whether it's a deadly run-in with the Southside Serpents or suicide as part of a twisted board game, a character arc ending death feels like it's waiting just around the corner for everyone.
That doesn't mean, however, that it isn't shocking when a character who has been on the show since season 1 takes their leave. Riverdale fanatics got just such a jolt in February 2020 when it was announced that Marisol Nichols, who plays Veronica's mother, Hermione, would be departing the show.
With the fourth season's premature end thanks to production shutdowns, fans have yet to see how the conniving Mrs. Lodge's storyline will conclude. Thanks to interviews with Riverdale's showrunner and creator Roberto Aguirre-Sacasa, however, we have some clues about Hermione's fate, and the real reason why Marisol Nichols is saying goodbye to Riverdale.
What happened to Hermione Lodge during season 4 of Riverdale?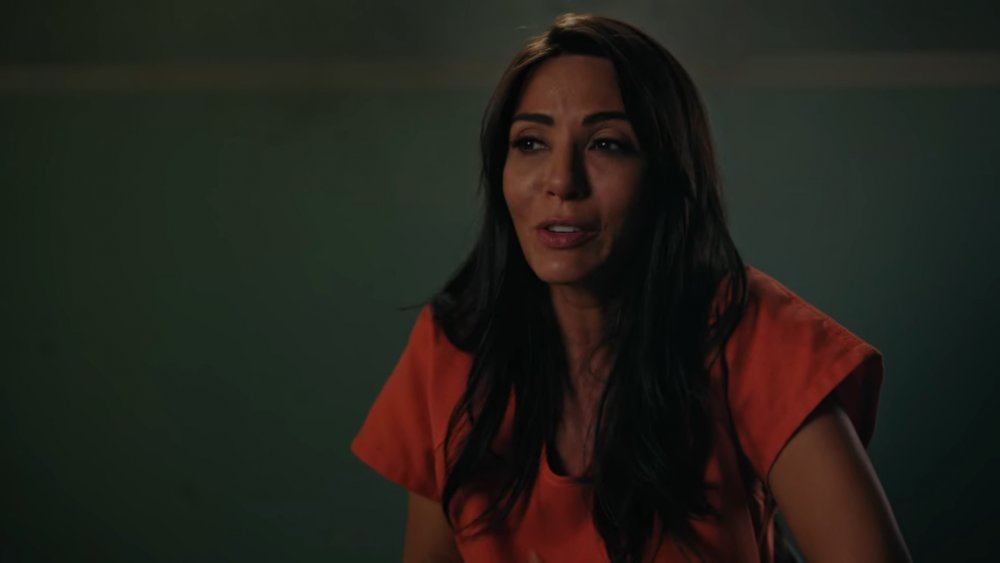 The CW/Warner Bros Television
Hermione had a rough go of things during the fourth season of Riverdale. She started the year in prison, awaiting her trial for the attempted murder of her ex-husband, Hiram (Mark Consuelos). After some tense legal back-and-forth, Hermione eventually took a plea deal and pled guilty of conspiracy to commit murder. In typical Riverdale fashion, this did little to sour her relationship with Hiram once she was out of jail. The two made up, and resumed their romantic and business dealings.
The rest of the season was significantly less intense. Of course, in Riverdale terms, that means she only had to deal with a bar fight that almost turned deadly, attending her daughter's friend's fake funeral, and finding out her on-again-off-again husband has a degenerative muscular disease. The last we saw of her, she was teaming up with the other parents to pressure Principal Honey (Kerr Smith) to reinstate the Riverdale High senior prom.
That was only part of Hermione's final-season arc. With three episodes left to air from the fourth season, we still don't know exactly what will become of the character, and what causes her to depart the show. Is she headed back to New York? Will she be the next in a long line of Riverdale characters to meet an untimely death? Thanks to some interviews with Aguirre-Sacasa, we do have some answers.
The truth behind Marisol Nichols' Riverdale departure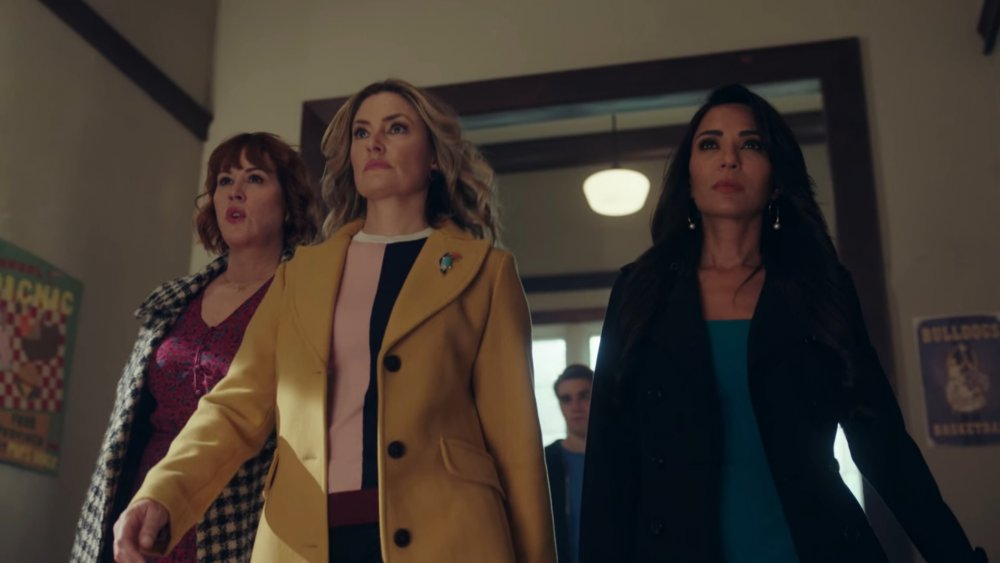 The CW/Warner Bros Television
The news that Nichols would be leaving Riverdale dropped midway through the airing of the fourth season. Around the same time, another piece of news, which has since been confirmed, was hinted at in a blind item from TVLine: Riverdale will undergo a significant time jump at the beginning of season 5. In a follow-up report, TVLine speculated that the time jump would take the characters from the end of high school to their early 20s. While this alone doesn't explain why Nichols' is exiting the show, it does provide an explanation for why Hermione is no longer around in the upcoming fifth season.
When the news of her departure originally dropped, Nichols gave only a vague explanation, saying, "I am looking forward to the next chapter and am excited about the future." Unlike her co-star Skeet Ulrich, who is also leaving the show and recently cited creative boredom as the reason (via Variety), we still don't have an exact reason why Nichols is hitting the door. We do, however, have some more information about her character's fate on the show, and whether we might see the actress return some time in the future.
Will Marisol Nichols ever come back to Riverdale?
The CW/Warner Bros Television
When season 4 of Riverdale came to its premature end, there were a lot of questions about how the show would resolve its storylines. Roberto Aguirre-Sacasa spoke to TV Guide to give some answers about the stalled fourth season.
Aguirre-Sacasa revealed that the planned final three episodes of the fourth season will eventually air at the beginning of the fifth season. Even though Nichols and Ulrich have already announced their departure from the show, he also confirmed that they would be returning to complete their characters' arcs in those three episodes. Finally, he revealed a small bit of spoiler information, which is that neither character dies at the end of season 4.
Exactly where that will leave Hermione is still unclear, but Aguirre-Sacasa said, "Marisol already knew what we had planned for Hermione and really loved it." So, it seems that wherever we leave our favorite mobster mom, it will be on a satisfying note.
As for whether we might see Marisol Nichols on Riverdale again after her departure, Aguirre-Sacasa thinks it's likely. He told TV Guide, "My hope is that they're a part of Riverdale as long as there's a Riverdale. Even as we talk about stories for Season 5, if Hermione and FP fit into those stories, we're writing them that way and hopefully, we'll be able to use them, depending on what other commitments they have."