Why Klaus' Bar Fight In The Umbrella Academy Is More Important Than You Thought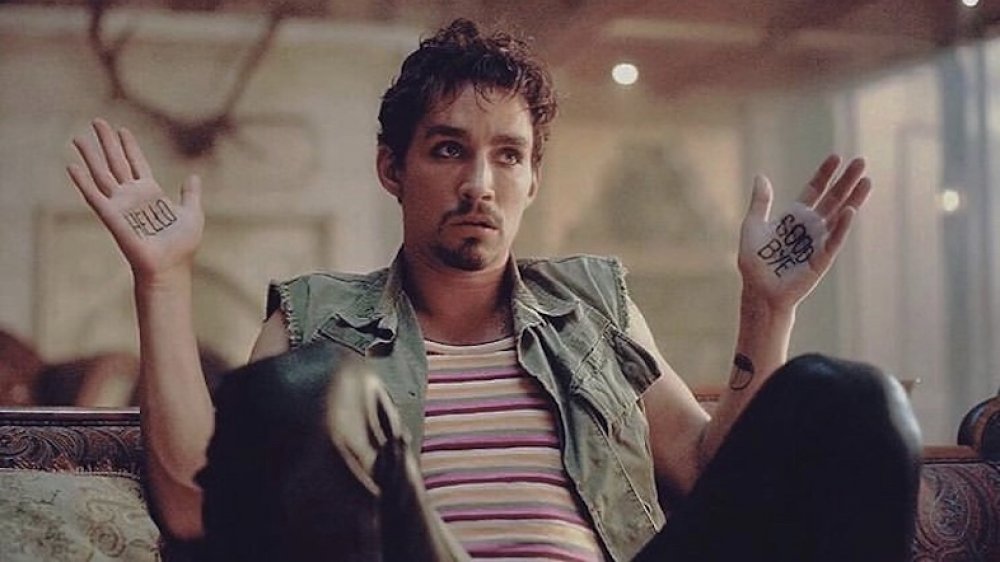 Netflix
In case you hadn't heard, Netflix's stylish anti-superhero saga The Umbrella Academy is a hit. Though the series is still more or less in its infancy, with just 10 episodes under its belt, the adaptation of Gerard Way and Gabriel Ba's award-winning comic book has already become one of the streaming giant's most frequently-viewed originals. That trend will likely continue when Netflix releases the second season of The Umbrella Academy on July 31, 2020. 
When the hotly-anticipated second season of the series drops, The Umbrella Academy's rabid fanbase will finally get to see where the Hargreeves kids landed after the fateful events of the season 1 finale. While we're still not entirely sure what age the team will be when season 2 dawns, there's little question we'll spend much of The Umbrella Academy's second run watching them further develop their burgeoning super powers. That almost certainly means we'll be spending significant time with season 1 fan favorite Klaus Hargreeves (Robert Sheehan).
Klaus was, after all, the Academy member who saw the most dramatic shift in the sheer scope of their power – outside of Ellen Page's Vanya, of course. In fact, for much of season 1, fans were left wondering if Klaus' powers really did extend beyond his seemingly innocuous ability to communicate with the dead, even as it became clear Klaus' insatiable hunger for booze and narcotics was essentially a way for him to dull even that ability. 
Klaus, of course, got a big-time wake-up call in the fifth episode of The Umbrella Academy's first season. It came amid a bar room tussle that ultimately left him unconscious, and drifting through a post-life dreamscape in which Klaus' dead adoptive father (Colm Feore) cryptically clued him in on the potentially massive scale of his largely untapped ability, while also giving him a nice, close shave.    
Klaus also makes a fateful choice in that Umbrella Academy bar fight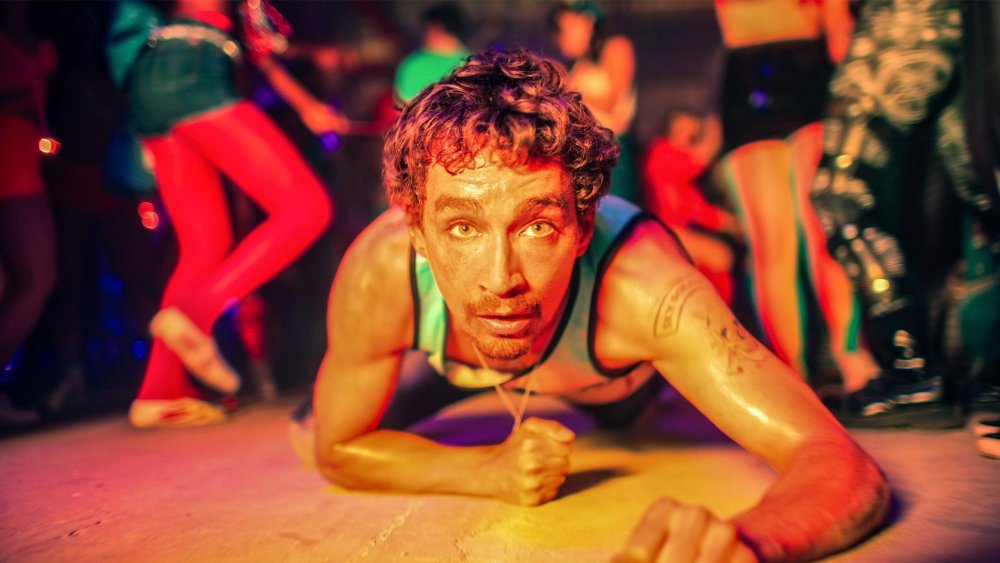 Netflix
Klaus desperately needed that wake-up call from Papa Hargreeves. He was in pretty dire need of that shave too, as it happens. Even as Klaus' afterlife moment with Sir Reginald was the most vital result of his bar fight in The Umbrella Academy, however, it's important to remember that the fight occurred just moments after the character made a fateful choice of his own.
As a quick refresher, Klaus was only at the bar to track down his brother, Luther (Tom Hopper), who, after getting some truly unsettling news about his years-long mission in isolation on the moon, stepped out for a night of drug-fueled dancing and debauchery. Having tracked his ape-like brother down at a local night club and finding him in no hurry leave the dance floor, Klaus (nursing a broken heart after his time-traveling journey through the past) very nearly seized the opportunity to indulge in some narcotic fun of his own. 
When he spotted a couple of burly lads with bats making a b-line towards his brother with bad intentions in mind, however, Klaus did something unexpected, and tossed his little blue pill aside to get his brother's back. He ultimately got knocked flat on his own, of course, but that's hardly the point. Sure, Klaus' unconscious state led to that fateful meeting with his dead father, but the larger takeaway from the bar fight was that, perhaps for the first time in his adult life, Klaus Hargreeves chose to help another human being instead of getting high.
While that may seem a small step for most human beings, it was clearly a giant leap for Klaus. It may, in fact, be the leap that ultimately helps him become the hero The Umbrella Academy needs moving forward, if only because he now has access the blood-thirsty beast within the spirit of his dearly departed brother, Ben (Justin H. Min).