The Tick: Amazon Greenlights New Live-Action Series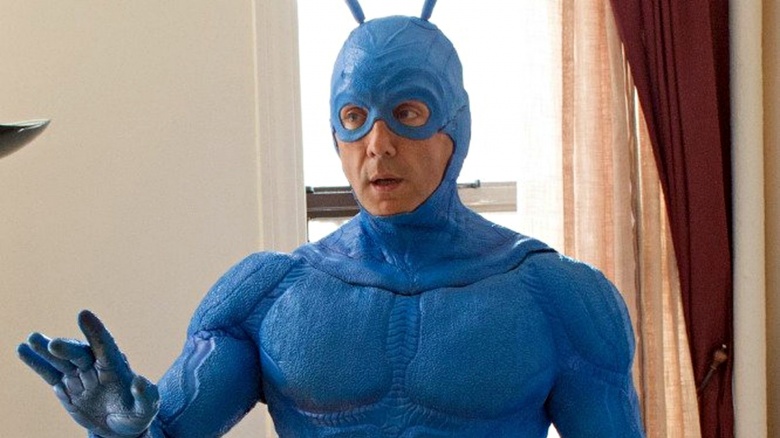 We may receive a commission on purchases made from links.
Grab a spoon. The Tick is returning to TV.
TVLine reports that Amazon ordered a full season of the new live-action series to be streamed on Amazon Prime in 2017.
Based on the comic book by Ben Edlund, The Tick stars Peter Serafinowicz (Guardians of the Galaxy) and it follows a strange blue superhero who jumps into action when a lowly accountant (Vinyl's Griffin Newman) learns that his city is run by a global super-villain long-believed to be dead.
It's the third attempt at a Tick TV show after the '90s cartoon and the short-lived live-action series from 2001 starring Seinfeld's Patrick Warburton.
Amazon also announced it picked up the Jean-Claude Van Damme satirical action series Jean-Claude Van Johnson, and I Love Dick, a Kevin Bacon dramedy from Transparent creator Jill Soloway. All of the pilot episodes were made available on Amazon Prime for viewers to help decide which would go to series.
Amazon's Joe Lewis offered up the following statement: "These pilots were vast in scope, disruptive in tone, challenging in story and sometimes even funny. It's rewarding to see customers embrace them in such a huge way. We can't wait to premiere these series next year on Prime Video."
While we wait, check out a few strange superhero movies you may not know exist.