The Real Reason Shalita Grant Left NCIS: NOLA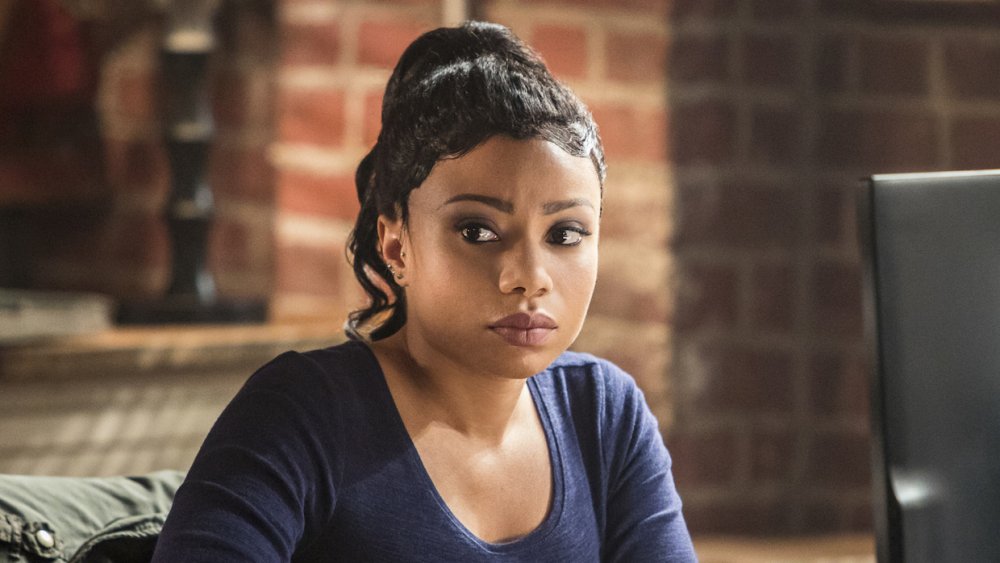 CBS
It wasn't until late in the first season of NCIS: NOLA that viewers met ATF agent Sonja Percy, played by Tony-nominated actress Shalita Grant. After appearing in a few more episodes that season, she was welcomed by thrilled fans as an NCIS agent and full-time cast member beginning in season 2. Once she became a regular on the show, she quickly became a favorite among the cast thanks to her penchant for calling out BS and her great chemistry with Agent Christopher LaSalle (Lucas Black).
As anybody who watches network crime procedurals will tell you, however, all good things must come to an end, and no NCIS agent is forever. After three seasons on the show, Grant decided to hand in her badge, and the character of Agent Percy was retired. Any time an actor leaves a hit show, it always raises the question: Was their ouster a natural progression of the story, or was something going on behind the scenes?
What happened to Agent Sonja Percy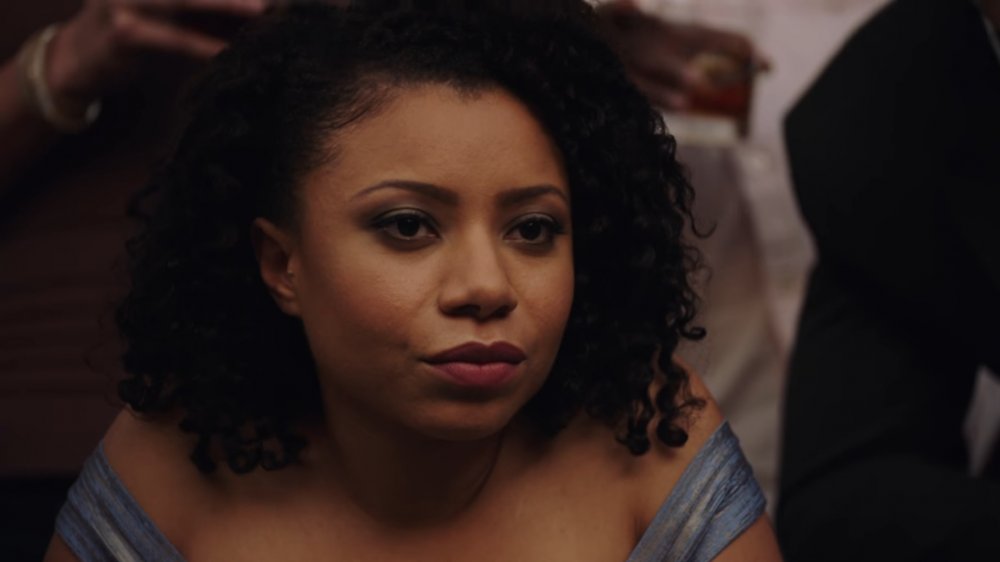 CBS
Throughout the fourth season of the show, it was clear to the NCIS: NOLA team that something was eating at Agent Percy. She seemed restless and distracted, and made a few bad calls that were out of character. In her penultimate episode on the show, "Welcome to the Jungle," Percy revealed that she interviewed for a position with the FBI. Her issues, it seems, were caused by a nagging feeling that she needed to move on to something new.
Although she was offered the FBI job, Percy initially declined it, as she didn't want to upset her NCIS squadmates. In Percy's final episode, "High Stakes," she and Agent LaSalle were assigned to work a sting operation at a poker game. It all went well, until it didn't. Percy ended up in an SUV with the perp they were tracking and, in a split-second decision, she rolled the vehicle to prevent him from getting the upper hand on her.
It was a very risky move that ended up paying off, but it was further proof that Percy's instincts were being affected by her feeling of restlessness. In the end, Percy realized that the only reason she turned down the FBI job was to avoid disappointing other people, which wasn't the correct decision to make for herself. At the end of the episode, she announced her departure from the team.
Why Shalita Grant walked away from NCIS: NOLA after 3 seasons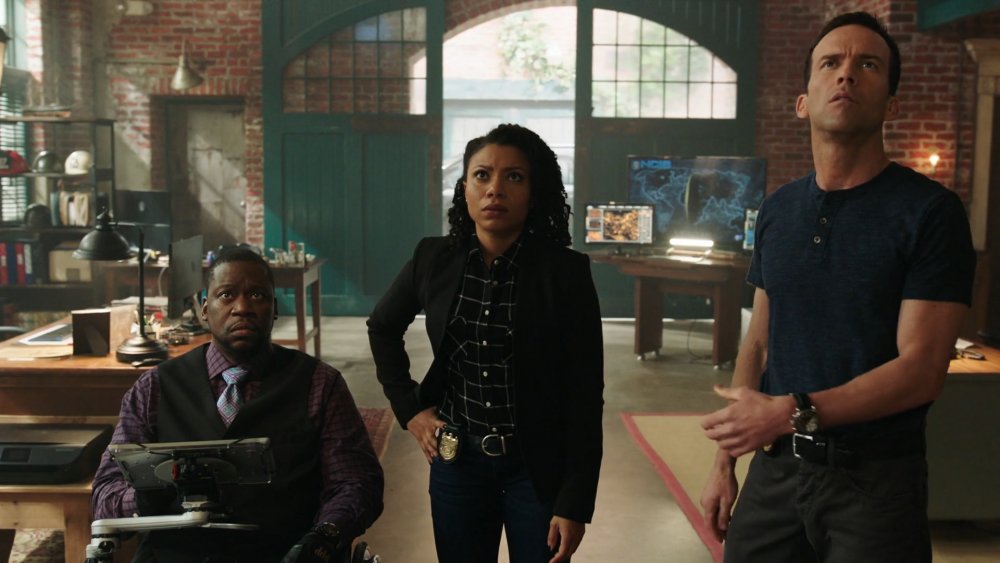 CBS
When Variety originally reported on Grant's decision to leave, they cited sources who said, "The departure is amicable, and mutually agreed upon between the actress and the producers." In a later report on Deadline, the actress said that she was, "moving on to the next great thing." The year after exiting the show, Grant landed a recurring role on the final season of Santa Clarita Diet.
In 2017, while Grant was still on the show, she did open up about the difficulties of transitioning from theate, to the world of primetime crime dramas. In an interview with Lenny Letter, the actress said, "I didn't realize just how different a procedural is ... I do come from theater, and I am always looking for ways to be human and be alive and in the moment. It is challenging to do that with a procedural."
She's far from the first actor to speak up about the grind of filming 22 episode seasons. Although she didn't cite those particular issues when speaking about her exit, it seems likely that they played a role in her decision to move onto different projects. One of those different projects may also shine some light on what factors motivated her to leave the show.
More clues about why Shalita Grant left NCIS: NOLA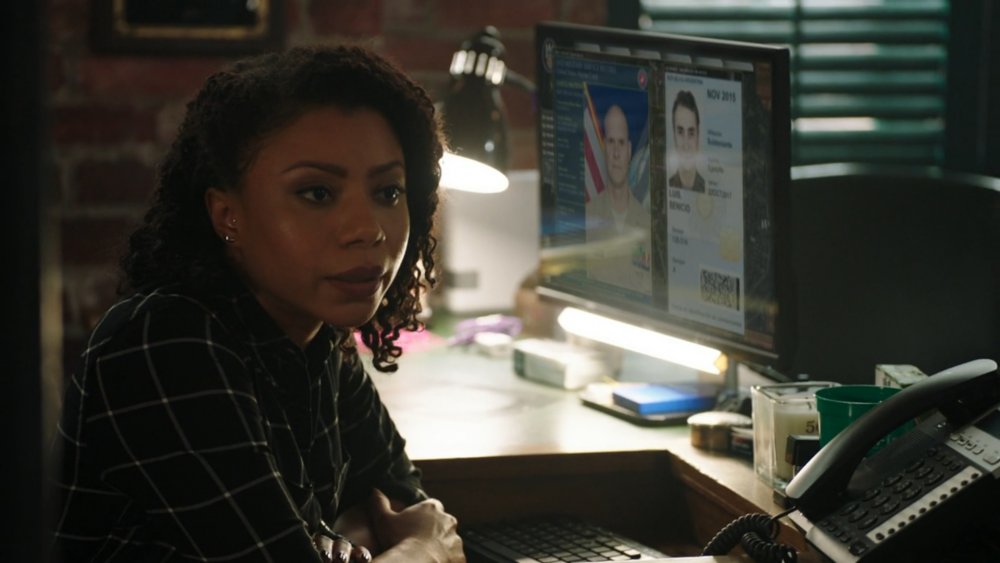 CBS
It wasn't just her role on Santa Clarita Diet that kept Grant busy after she left NCIS: NOLA. The enterprising actress launched a hair care line specifically for black women with Type 4 hair called Four Naturals. Beauty and lifestyle website That Sister describes Type 4 hair as, "the hair type that most black women have. The kind of hair is kinky, extremely wiry, has tight coils, and is very fragile."
On the company's website, Grant opened up about what inspired her to launch her haircare line, saying, "I found myself utterly wrecked after three years on a television show that decimated my natural hair and my self-image ... My tight Type 4 hair was not welcome; instead, the producers and hair department had no issue with my natural hair suffering or falling out to comply with the mandate to wear a ponytail with little to no curl. After quitting what was once a dream job, I told myself that I would turn that pain into a platform."
Although she didn't specify which show caused the damage, considering NCIS: NOLA is the actress' only three-year-long stint on any series, it seems likely that it's the culprit, which could be another possible factor as to why Shalita Grant left NCIS: NOLA.