The Real Reason Lucas Black Left NCIS: New Orleans
Contains spoilers for NCIS: New Orleans season 6, episode 6, "Matthew 5:9" 
Lucas Black knows how to make an exit — and so does NCIS: New Orleans.
Black's character Special Agent Christopher LaSalle died during episode 6 of the show's sixth season, entitled "Matthew 5:9," when he sustained gunshot wounds to his arm and stomach. Bent on avenging the death of his brother Cade, played by Clayne Crawford, LaSalle was following the trail of members of an Alabama drug ring he thought were connected to Cade's disappearance and later death. He arrived at a cabin, believing it to be the place Cade passed away, where a gunman entered and pointed his weapon at a woman. LaSalle stepped out in front of the woman and went after the gunman, saving her but getting fatally wounded. When LaSalle succumbed to his injuries, he had a vision that he was reunited with Cade. 
It's not easy to say goodbye to a key character after six seasons, but it's comforting to know that Black didn't depart from NCIS: New Orleans on a whim or because of some behind-the-scenes drama no one knew about until now. No, Black exited the police-procedural-slash-military-drama show for a very important reason: to spend more time with family.
In a video uploaded to the NCIS: New Orleans YouTube channel, Black, who is married with three children, explained his reason for parting ways with the CBS series: "The show has been so good to me over the years. Exceeded my expectations and goals. But this job isn't easy for me. There's a lot of priorities in my life that get sacrificed for me to be here. But it's time for me to focus on those priorities in my life."
While it's tough for fans to accept a beloved star has other priorities, nothing but love and support has surrounded Black's dramatic exit from the show. 
NCIS: New Orleans showrunners Christopher Silber and Jan Nash said in a statement, "We had an amazing run with Lucas Black and he has been such an important part of our NCIS: New Orleans team. We are sad to see him go, but happy he will have more time to spend with his family."
High-profile stars might sometimes use "family" as a fake excuse to exit an unwanted situation, but Black's co-workers seem empathetic that his reasons are genuine. 
"The growing of becoming a movie star, of becoming a this and becoming a that, that most important thing is to be a family man and I think he's just not over all the other choices," CCH Pounder, who plays medical examiner Loretta Wade, said in video released by the show.
What's next for Lucas Black?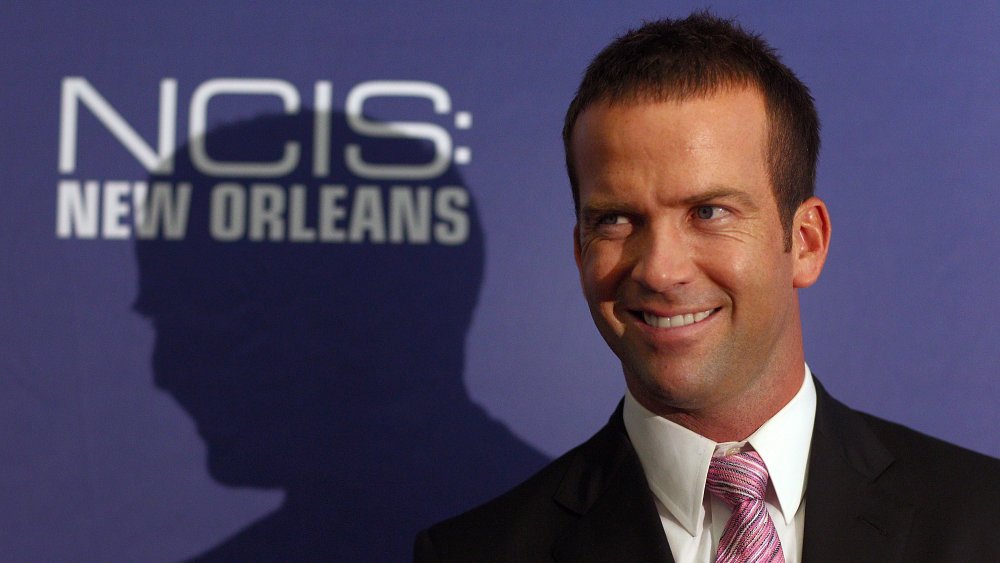 Marianna Massey/Getty Images
Black, who earned his first film role when he was 11, has mainly worked on NCIS over the last six years. Newsweek previously speculated that Black might be leaving the show to free up time for other on-screen ventures — like future installments of the Fast & Furious franchise, in which he plays Tokyo-based American street racer Sean Boswell. Black last appeared in 2015's Furious 7 and was also in 2006's The Fast and the Furious: Tokyo Drift. Rumors of his casting in Fast & Furious 9 have swirled for several years, but Black was also expected to appear in the eighth movie in the franchise and didn't. While it's not clear yet whether Black will appear in Fast & Furious 9, it's also unknown whether any movie casting would have taken him away from NCIS: New Orleans. 
As for what's next for the actor, Black didn't offer any hints about future movie roles in his own video posted to Twitter after the death of LaSalle. Instead, he chose to focus on expressing gratitude to fans for their "love and support." He said in the clip, "Well. That's all she wrote for Agent LaSalle, but I wanted to take this time personally to thank all of you fans out there for your love and support. You were there to celebrate the victories and to pick me up when I needed it and I appreciate that." 
The actor also indicated he would miss playing LaSalle, and remains incredibly thankful for the time he spent on NCIS: New Orleans. He shared, "I want to say what an honor it was to play this character. I learned a lot about what the first responders do. Much respect to you guys. Also I support the military and appreciate what you guys do for us. Living in this wonderful country. A chapter has ended. What a great journey it was. Thank you guys so much. May God bless you."
What's next for NCIS: New Orleans?
So far, much of NCIS: New Orleans season 6 has been about LaSalle's search for his missing brother — whom he then discovers is dead — and his team's attempts to help him in his quest. It's not clear where that plot will go after LaSalle's death — and a preview of the next episode of the show, "Boom-Boom-Boom-Boom," only teases a new storyline involving bombs in the city. 
However, NCIS: New Orleans star Necar Zadegan, who plays Special Agent Hannah Khoury, promised in a video shared by the show that LaSalle's character would have "a big impact on the team in terms of not just the relationship but personal stories." 
Star Scott Bakula, who portrays Supervisory Special Agent Dwayne "King" Pride, also revealed that LaSalle's death means change for NCIS: New Orleans: "We're off on a big, dramatic change for our world here for season 6."
While the NCIS franchise is still going strong, ratings for NCIS: New Orleans have sadly been declining. Though heartbreaking for fans of the actor, LaSalle's exit just might give the show a shot in the arm for fresh plot lines for the rest of the season and beyond.