Why Chloe From Lucifer Looks So Familiar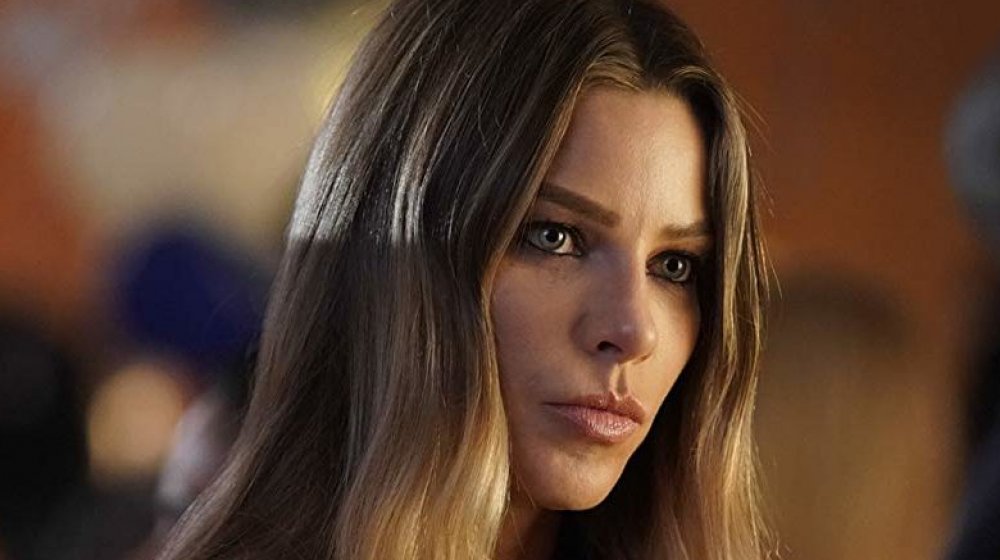 Fox/Netflix
Streaming viewers have been getting a lot of mileage out of Lucifer, the unapologetically weird dark fantasy series based on the DC Comics character of the same name. The title character was co-created by the legendary Neil Gaiman, spun off from his epic series The Sandman — and if you're even casually familiar with that particular work, then you know that Lucifer is... well, one hell of a ride.
The series is clearly beloved — when it was canceled after three seasons on Fox, Lucifer was revived by Netflix in part due to an impassioned fan campaign to save the show. The fourth season materialized last year, and the streamer renewed it for a fifth and final run, to be dropped in two eight-episode chunks. The show posits that Lucifer Morningstar (Tom Ellis) — the lord of the underworld, the actual Devil of the Bible — has become bored after hundreds of years of ruling the kingdom of Hell. So, he picks up and moves to L.A., where he opens up his own high-end nightclub, and also assists the police department with solving murders, because why not?
Ellis' charismatic lead performance and the refusal of the series to take itself too seriously make the whole thing work, as do the contributions of an excellent supporting cast which includes the likes of 24's D.B. Woodside, Battlestar Galactica's Tricia Helfer, and True Blood's Kevin Alejandro — plus, in the co-leading role of L.A. police detective Chloe Decker, an actress whose face probably looks just a bit familiar. Her name is Lauren German, and if you've owned a TV during the past 20 years or so, then you've almost certainly seen her before. Here's why Chloe from Lucifer looks so familiar.
Lauren German has been all over the small screen for years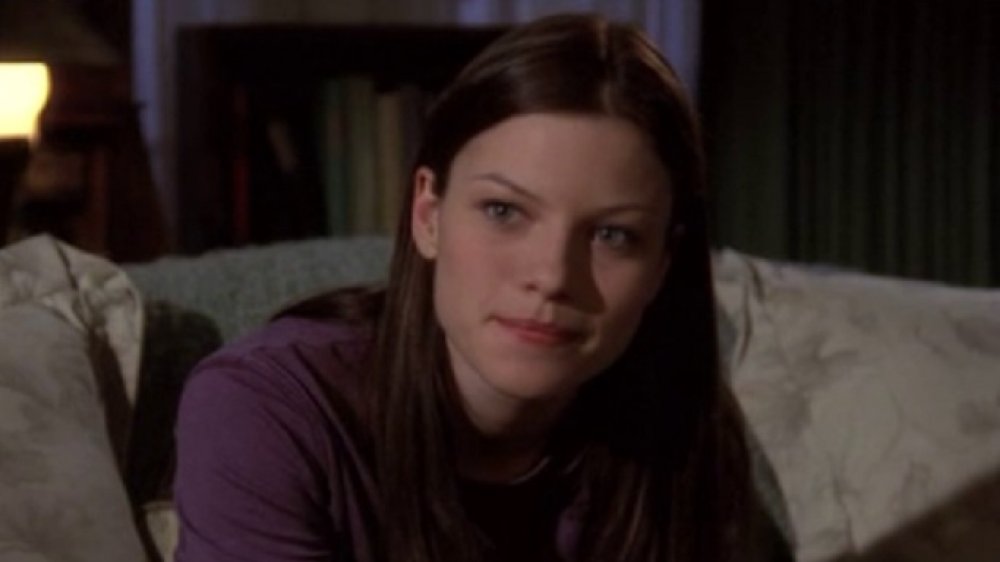 CBS
German's showbiz career began in 2000, with a bit part in a feature film (as "Lovestruck Woman" in the romantic comedy Down to You) and a recurring role on a popular series (as Kimmy on the third season of MTV's anthology series Undressed). It didn't take long at all for the talented actress to begin popping up all over the small screen in just about every capacity you can think of, starting with a couple of guest appearances on the series 7th Heaven and Going to California.
German also appeared in a number of interesting TV movies. She starred in the awesomely-named Shotgun Love Dolls in 2001 opposite a young Rachel McAdams, appeared in the WB's 2003 revival of The Lone Ranger with Chad Michael Murray, and popped up in the 2006 melodrama Surrender, Dorothy alongside Diane Keaton and The Man in the High Castle's Alexa Davalos. 
Around this time, German began landing more regular gigs, including main roles on the UPN soap opera Sex, Love & Secrets in 2006 and on the ABC drama Happy Town in 2011. More of these recurring roles would be forthcoming in the near future, but she also kept finding her way into feature films.
Lauren German has also been in a ton of movies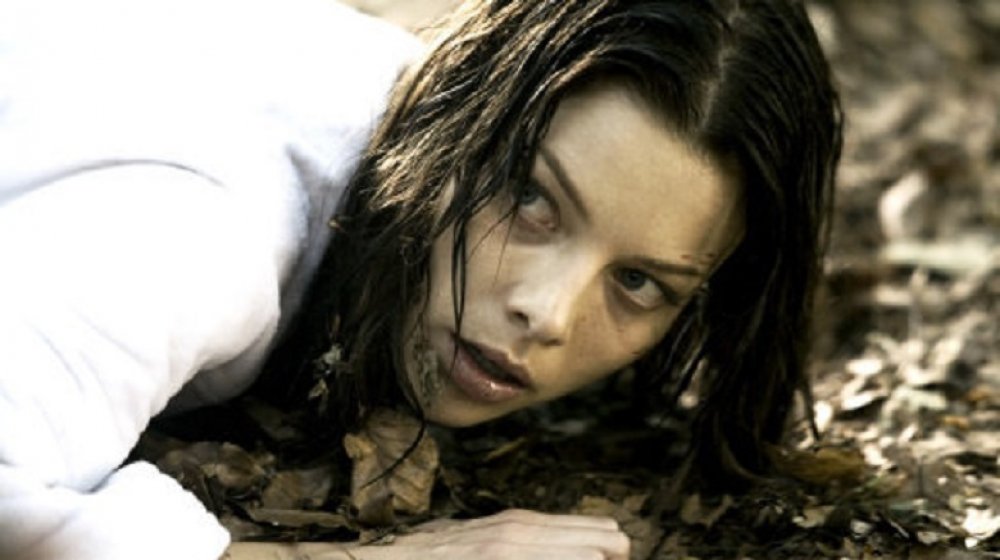 Lionsgate
German's first major movie role was in A Walk to Remember, the 2002 Mandy Moore-Shane West tearjerker. She portrayed Belinda, the girlfriend of West's rebellious teen Landon Carter (who breaks up with him early in the movie). She followed that up the same year with a part in the horror flick Dead Above Ground (written by the legendary TV creator and writer Stephen J. Cannell), and appeared the following year in a small role in the 2003 remake of The Texas Chain Saw Massacre (for which she had auditioned for the lead, losing out to Jessica Biel).
The parts started to get beefier in the mid-'00s, as German appeared in major roles across three films in 2005 alone: the thriller Rx (in which she co-starred with Eric Balfour and Colin Hanks), the rom-com Standing Still (which paired her with Amy Adams and Jon Abrahams), and the horror flick Born Killers (opposite Tom Sizemore and horror legend Lin Shaye). German also had an absolutely massive 2007, appearing in no fewer than five movies: Spin (with Michael Biehn and Bijou Phillips), It is Fine! Everything is Fine (which was co-directed by Crispin Glover), Love and Mary (in her first lead role opposite Gabriel Mann), Hostel: Part II (also in the lead), and What We Do is Secret (the true story of punk band the Germs, in which she portrayed drummer and future Go-Gos lead singer Belinda Carlisle).
Several more features followed, and German last appeared on the big screen in 2011's The Divide, in which she once again starred opposite Biehn. Something tells us, though, that the feature offers haven't dried up — German has just been too busy with her TV work to accept any.
Lauren German has starred on a couple of recent popular TV series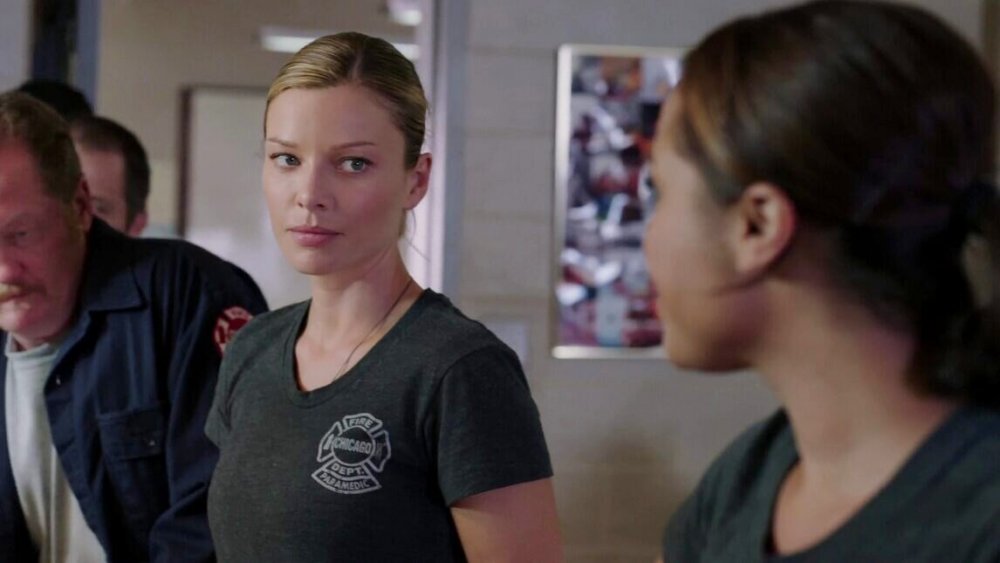 NBC
In 2011, German picked up the role of Secret Service agent Lori Weston on the second season of the CBS revival Hawaii Five-0, appearing on 15 episodes of the popular series. The following year, though, she landed what may be her signature role thus far: that of the ultra-dependable, openly gay ambulance driver and paramedic Leslie Shay on the hit NBC drama Chicago Fire. German even crossed over on a couple episodes of sister series Chicago P.D. in 2014. Her character was killed on Chicago Fire's third season, but so well-liked was Leslie that her name was inscribed on the ambulance she drove as a memorial.
The end of German's run on Chicago Fire coincided with the opening season on Lucifer, and throughout the series' run, the actress has made the role of Chloe her own. While there are currently no upcoming projects on German's plate (none that have been made public, at any rate), we're quite sure that the talented performer won't be out of work for long after Lucifer comes to an end. The final season doesn't yet have a release date, but it's expected to drop on Netflix sometime this year.