What Happened To The Baby From Labyrinth?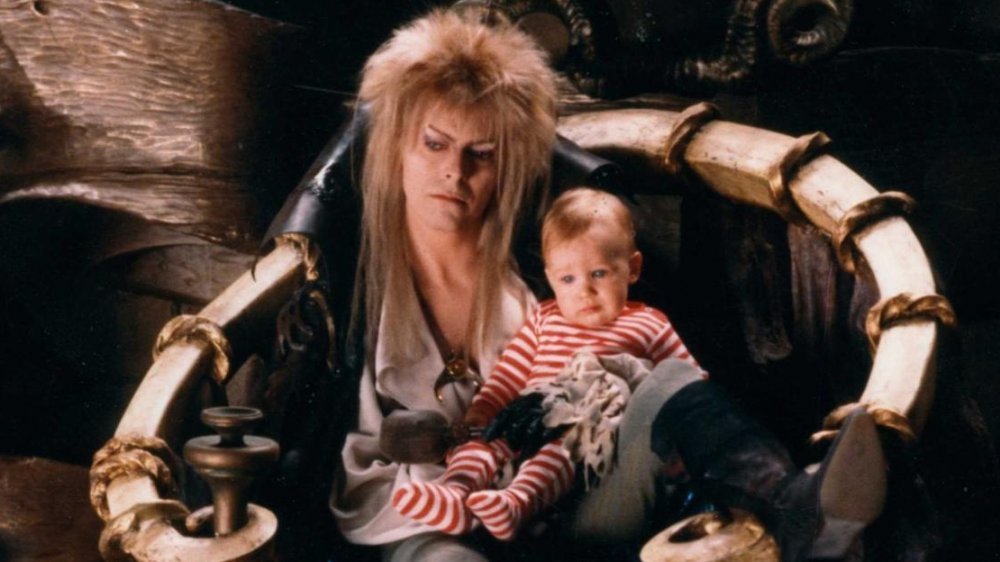 TriStar Pictures/The Jim Henson Company
Every generation seems to have at least one movie that ultimately came (for better or worse) to define the era. We're not entirely sure Jim Henson's beloved 1986 musical fantasy Labyrinth quite qualifies as a legit generation-definer, but for film-lovers of a certain age, Henson's puppet-centric masterpiece remains a landmark movie that fueled their wildest dreams and creepiest nightmares. Labyrinth also remains a surprisingly dark yet genuinely family-friendly flick that's now been passed down through generations. 
If you're not among the legions of lifetime Labyrinth fans, the film follows 16-year-old Sarah (a fresh-faced Jennifer Connelly) who, upon being tasked with watching her baby brother Toby while her sad and stepmom step out, ends up wishing the screaming lad away to Goblin City, and into the arms of the dreaded Goblin King Jareth (late, great rock icon David Bowie). Sarah seeks to undo her fateful wish, and Jareth tentatively agrees — assuming she can navigate the labyrinth stretching out from his castle before the clock strikes 13. Otherwise, Toby will stay and become a goblin himself
Hard as it is to believe, nearly 35 years have passed since director Jim Henson, executive producer George Lucas, and screenwriter Terry Jones unleashed the musical madness of Labyrinth on the world. Even harder to believe is just how well the film holds up even three decades after its release (assuming, of course, you can handle its very '80s edginess). While the years have seen Connelly become one of the most revered actors of her generation and the Starman himself sadly shove off to that great gig in the sky, fans of the film continue to wonder whatever became of the babe with the power at the center of Labyrinth.
It might surprise you to know that Toby — real name Toby Froud — is actually still in the puppet business, and he can totally still dig the "Magic Dance."
Toby grew up to become a Goblin King after all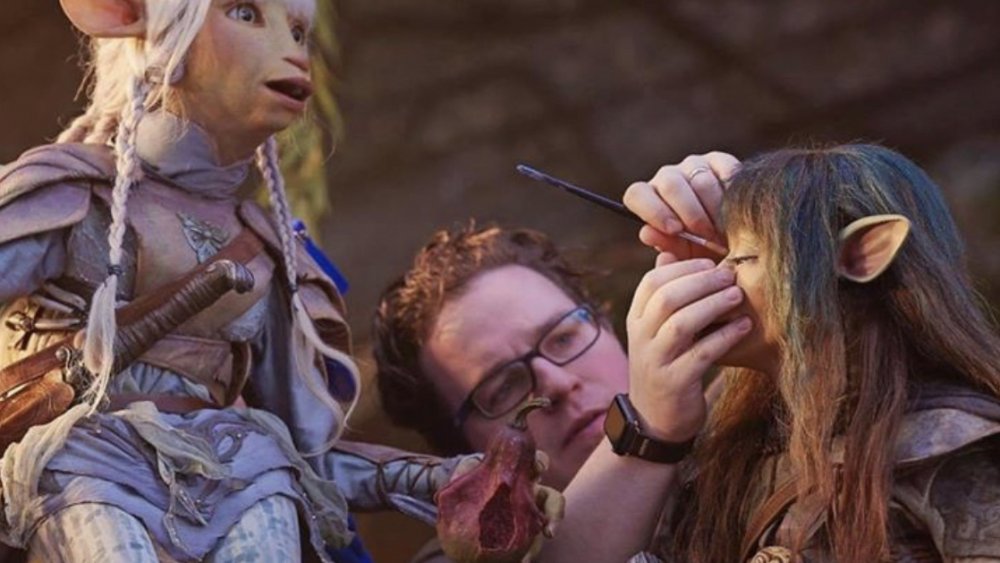 Netflix
We should tell you that, though he still works in showbiz, it's unlikely you'd recognize Toby Froud's face from any movie, because Labyrinth remains his lone screen credit as an actor. These days, the boy who would be the Goblin Prince is a grown man who helps bring big-screen dreams and nightmares to vivid life behind-the-scenes. 
And his time on Labyrinth clearly made an impact, as Froud now spends his days creating ghoulish creatures of his very own. Indeed, since escaping Labyrinth, Toby Froud has become a special effects guru-slash-fabricator with a penchant for puppetry. He's been working in that capacity since the early 2000s, earning credits on critically-adored films like The Chronicles of Narnia: The Lion, the Witch, and the Wardrobe, Paranorman, Kubo and the Two Strings, and Missing Link.
Most recently, Froud supervised creature design on 2019's Dark Crystal: Age of Resistance, Netflix's boldly-stylized prequel to Henson's own classic 1982 fantasy epic. Currently, he's hard at work alongside Guillermo Del Toro for the director's upcoming Netflix adaptation of Pinocchio.  
It should come as no surprise that Toby ultimately became a puppet master himself, though, because that's actually the family business for the Frouds. While Toby was being tossed about by David Bowie on Labyrinth, his parents, Brian Froud and Wendy Midener, were keeping busy with creature and costume design duties — roles that the couple also filled on both the original Dark Crystal and the Netflix series. 
In Toby Froud's own words per a 2016 Huffington Post interview, creature creation is a family legacy he's happy to carry on. "I grew up in this world of fantasy and this world of goblins, and I sort of formed my life around the art of creating creatures and puppets and characters with my parents." 
Here's hoping Froud returns to the Labyrinth fold — even if only behind-the-scenes — if they ever actually get that long-gestating sequel off the ground.