Amazing News Just Dropped For American Horror Story Fans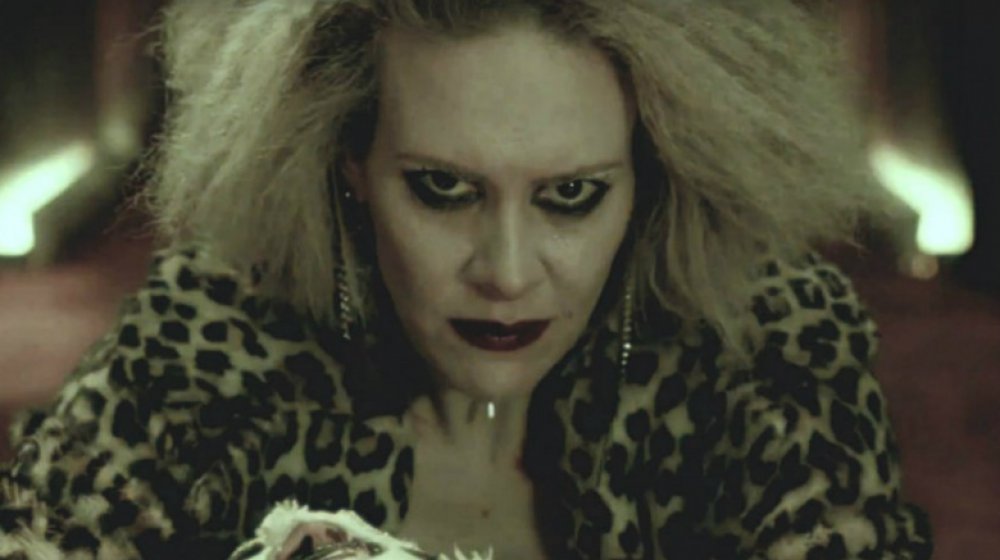 American Horror Story has even more stories up its sleeve.
In an Instagram post, showrunner and creator Ryan Murphy announced that his flagship anthology series will expand with its own spin-off, providing one-off episodes that will probably pair perfectly with the show's nine-season run. Per the post, the spin-off will be titled American Horror Stories.
According to Murphy's caption, he told his cast of regular actors, each of whom have appeared in multiple American Horror Story seasons, about the spin-off during a Zoom call. Though Murphy didn't upload any footage of the call, he dropped some serious news about the project, as well as American Horror Story's upcoming tenth season.
Sarah Paulson, Leslie Grossman, Evan Peters, Lily Rabe, Kathy Bates, Denis O'Hare, Vera Farmiga, Angela Bassett, Billie Lourd, Dylan McDermott, and even acting legend Jessica Lange, among others, can be seen in the screenshot Murphy posted to Instagram along with the caption, "'American Horror Story' cast zoom call...where we reminisced about the good times...the spin off we're doing called 'American Horror Stories' (one hour contained episodes)...when we will start filming the next season of the mothership...and other stuff I cannot print. It was so much fun and I'm glad we caught up. I miss everyone!"
What we might expect from Ryan Murphy's newest project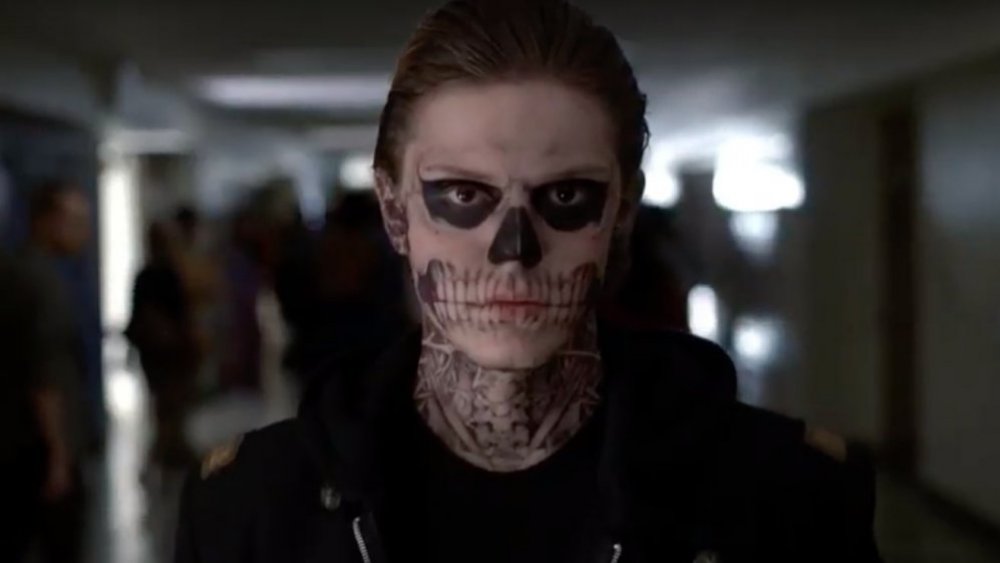 It's too early to say for sure what American Horror Stories might look like, but one thing is clear: The series will be a miniature version of its predecessor, which features a different theme for each season. So far, previous American Horror Story seasons have been set in spooky asylums, haunted houses and hotels, creepy carnivals, sinister summer camps, and more. Murphy hasn't revealed what the show's tenth season will be about yet, aside from some teaser trailers.
Thanks to the COVID-19 crisis, however, it seems like we'll be waiting a while to see what happens in the tenth season of American Horror Story, let alone any episodes of American Horror Stories. As Murphy told The Wrap, he may have to shuffle some things around due to delays on the tenth season, saying, "[...] a lot of what I was going to shoot was dependent on a very specific moment, it was a weather-dependent show. So now I don't know. I don't know what we're going to do. I don't know what I'm gonna do next with that show. I don't know if I'll accelerate another season or wait till next year to shoot this one."
American Horror Story has been renewed through season 13 by its home network, FX, so at least Murphy doesn't need to worry about making some changes. That said, it'll be a tough wait for AHS fans until the next story arrives. American Horror Story is streaming on Netflix now, and Murphy's latest project, Hollywood, is available on the streaming service as well.