The Truth About The Trouble James Spader Brought To The Office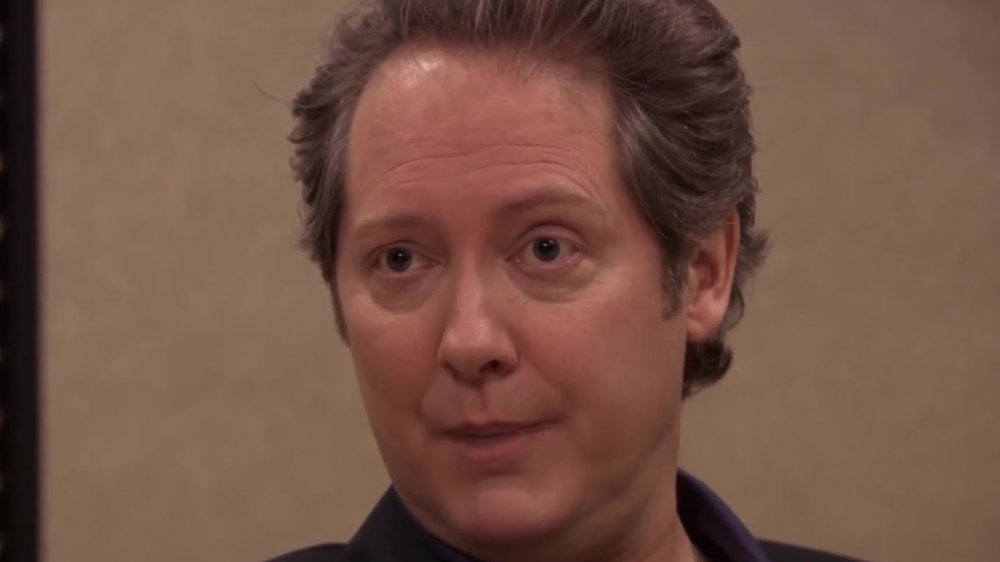 Throughout its nine-season run, The Office, which started out as a mid-season replacement with a cast of relatively unknown actors and middling ratings, became one of the most beloved and influential shows on network television. As a result, its cast grew exponentially with each passing year. From Ed Helms, who played the bombastic Cornell grad Andy Bernard, to Ellie Kemper, who played the dimwitted, but exceptionally sweet, receptionist Erin Hannon, new actors found their places in this talented ensemble, even if they joined the cast a little late in the game.
This simply wasn't true, however, for every new cast member, especially as the show went on and some of its original cast members departed. After Steve Carell left the show during its seventh season, audiences waited anxiously to see who could possibly replace Michael Scott, the heart and soul of the show. Unfortunately, his replacement fell short.
After starring on Boston Legal and appearing as one of the potential candidates for Michael's position of regional manager at Dunder Mifflin, James Spader joined the cast in a regular capacity for the series' much maligned eighth season. According to a new oral history of The Office, he wasn't particularly popular. Here's the real truth about the trouble James Spader brought to The Office as Robert California.
How James Spader got the job on The Office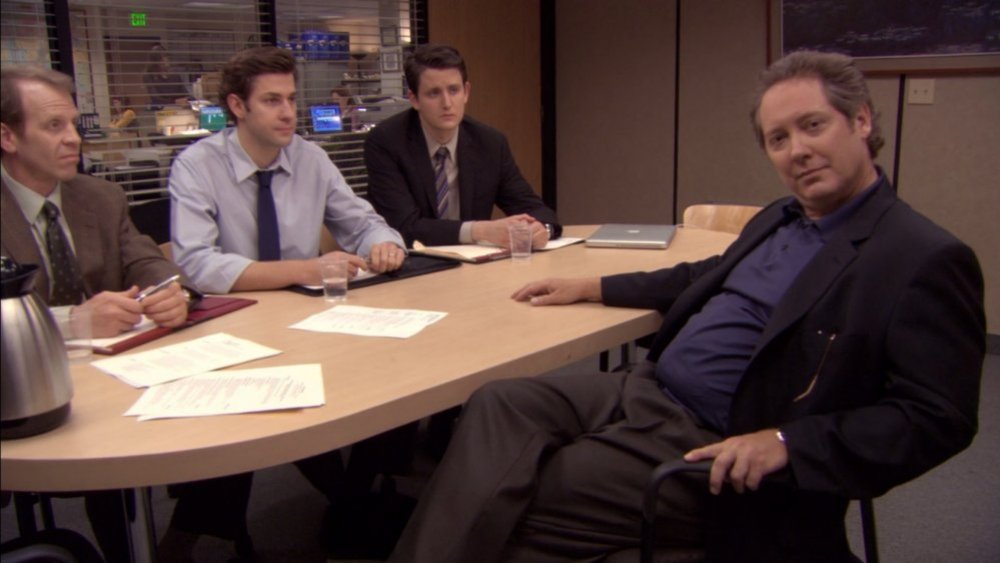 In Andy Greene's new book The Office: The Untold Story of the Greatest Sitcom of the 2000s: An Oral History, audiences first learn how Spader got the gig. As Carell prepared to leave the show, everybody wondered who would step into Michael's shoes. In the season 7 episode "Search Committee," plenty of famous faces seemed like possible options, including Jim Carrey, Will Arnett, Ray Romano, and Catherine Tate. According to Greene's interviews, however, Spader was the obvious audience favorite. As Greene writes, "He played the Robert California character as a suave, cocksure mystery man, almost as if Don Draper from Mad Men had an evil twin. Even critics who felt The Office had jumped the shark by that point were impressed."
In just one scene, Spader made such a huge impression that he was offered a role, in a move that, according to executive producer Ben Silverman, was an idea pushed by NBC executive Bob Greenblatt. As far as the writers and cast were concerned, it seemed like a good idea. Writer Danny Chun recalled, "It's completely possible that Greenblatt pushed Spader early on in the process, but I remember us being really sort of taken by the energy that he brought that was just so different than anyone else's energy on the show. And I think we felt like there's something very interesting about this really really specific, strange character. We were kind of drawn to exploring that a little bit more." After negotiations with Spader, he was set to appear in season 8, but it went downhill from there.
James Spader just didn't fit in at Dunder Mifflin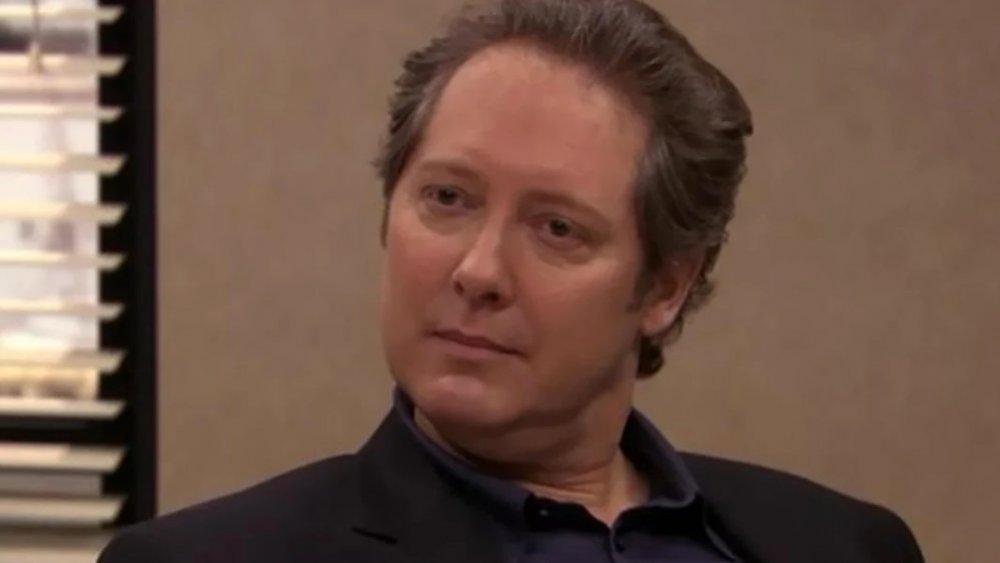 If the first half of Greene's book is dedicated to praising Carell, the back half seems like one giant critique of Spader. Cast member Creed Bratton remembered, "He didn't seem comfortable. That wasn't because he's not a great actor, because he is a great actor. But not everyone can play what Steve Carell can do." Silverman was much more blunt, saying, "Spader is a good guy and he's smart, but we needed brilliant comedians and James Spader isn't funny." Meanwhile, costume designer Alysia Raycraft simply said, "He didn't fit and we worked our damndest to make it happen because if anybody can make something funny, that group could."
There were also some issues on set. Boom operator Brian Wittle remembered that Spader often delivered super-long speeches, which would ultimately get cut. Spader remembers it differently: "A majority of the stuff that I did on the show was in the show. To be frank, if that's how they were operating, then I would have gone to the writers and said, 'Write less, because I'm not just going to act on the set for it to [...] end up on the cutting room floor.'"
As The AV Club's Myles McNutt recalled, "The character is such a wild card and his presence was basically to unnerve people. He had no other motivations. There was no effort to flesh out his character. There was no effort to make him seem like a more grounded part of the show [...] There was no good reason for the character to really exist."
If you want to revisit Spader's arc as Robert California and see if you agree with the cast and crew, The Office is available on Netflix before it moves to Peacock, NBCUniversal's upcoming streaming service.