The Real Reason Black Mirror Season 6 Isn't Happening Right Now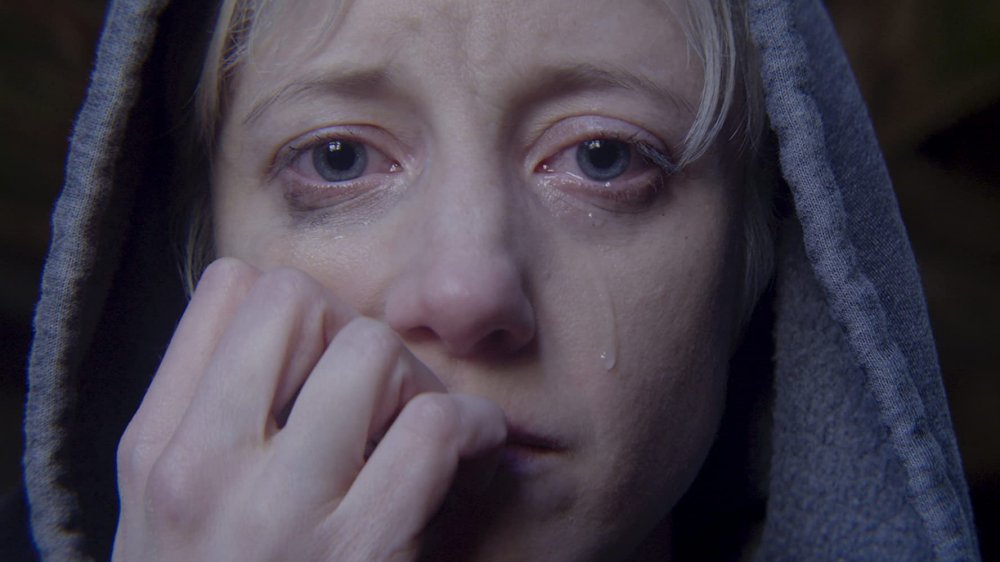 Netflix
Fans ready to re-enter Black Mirror's technological nightmare-scapes are going to have to wait a bit longer — though it might be for the best.
In a recent interview with the Radio Times, creator of the hit Netflix series Charlie Brooker admitted that he had put writing episodes of Black Mirror season 6 on pause amid the world's ongoing crises. According to the Black Mirror creator, the real-life dystopian tone of 2020 — coupled with his often unsettling though not entirely unrealistic tales –might be too much for the general public to "stomach" right now.
"At the moment, I don't know what stomach there would be for stories about societies falling apart, so I'm not working away on one of those," Brooker said.
Inspired by Rod Serling's iconic multi-genre 1960s anthology TV series The Twilight Zone, Black Mirror has been unraveling Brooker's dark takes on technological horror since it premiered in 2011 on the UK's Channel 4. Since then, Brooker has served up five, frequently bite-sized seasons of twisty and sometimes macabre fables and parables about the relationship between man and machines.
The latest season, which dropped on Netflix back in June 2019, consisted of just three episodes but featured a star-studded cast that included Anthony Mackie, Miley Cyrus, Andrew Scott, and Topher Grace.
So, if Brooker isn't busy with Black Mirror season 6 because it wouldn't suit the already-grim world, what is he doing? He told the Radio Times he isn't sure how detailed he can get about what is and isn't currently working on, but he's interested in tackling projects that are less bleak and more upbeat. "I'm sort of keen to revisit my comic skill set, so I've been writing scripts aimed at making myself laugh," Brooker said.
Should fans expect new episodes of Black Mirror?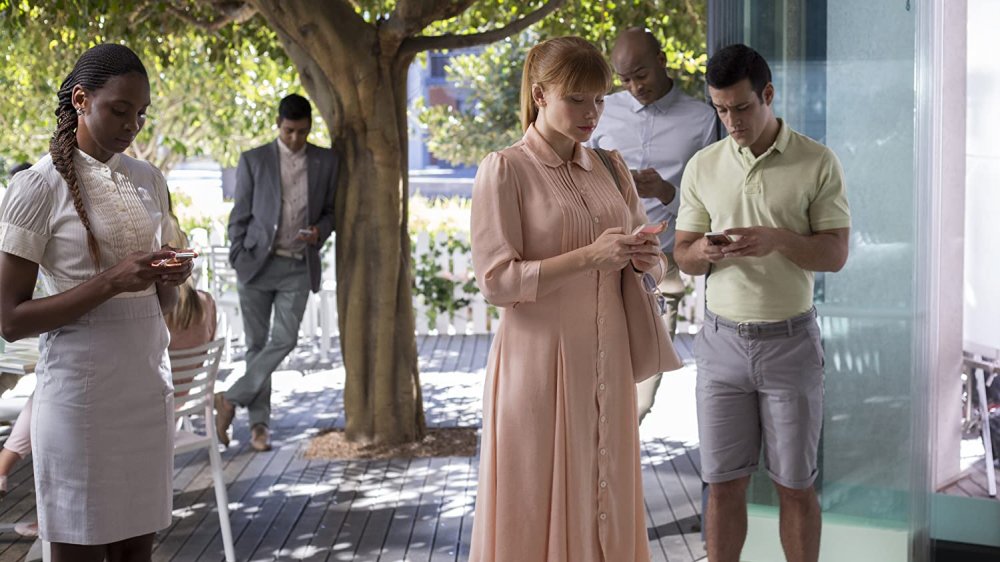 David Dettmann/Netflix
In the past, Brooker and his Black Mirror co-producer Annabelle Jones have admitted that Black Mirror's popularity would be an honor through and through... if it weren't for what it says about society and civilization (via The NewStatesman).
"It's flattering that [Black Mirror] has entered the lexicon," Jones said. "Well, that's usually flattering. At the same time, it's a bit depressing."
That the show can be so on-the-nose means right now may not be the best time for more Black Mirror. But just because Brooker is taking a break from writing the popular series doesn't mean fans should relinquish hopes of any more new episodes. During a round of interviews leading up to season 5, Brooker and Jones wouldn't confirm if another season had been ordered. However, the two did express interest in another season, with Jones telling The NewStatesman that "it would be nice to do more, as there are certainly more ideas."
The Black Mirror co-producers were also open to more chapters like the game-changing interactive feature-length film Black Mirror: Bandersnatch (via DigitalSpy). Between its multiple endings and choose-your-own-adventure narrative style that put viewers directly in control, the darkly meta addition to one of TV's most popular shows took small-screen entertainment to a whole new level. 
"I don't think there's anything to stop us... we could do one-offs, we could do an ongoing story, we could do spin-offs," Brooker said.
While some might be fretting over the wait for Black Mirror season 6, the anthology's seasoned fans know longer gaps between new material isn't that out of the ordinary. After debuting in 2011, the second season of Black Mirror wouldn't release until two years later, with subsequent seasons mostly following the same pattern. In times like these, it might be nice not to have to think so much about that terrifyingly distracting technology around us.