How The Opening Of Spider-Man: Into The Spider-Verse Was Almost Different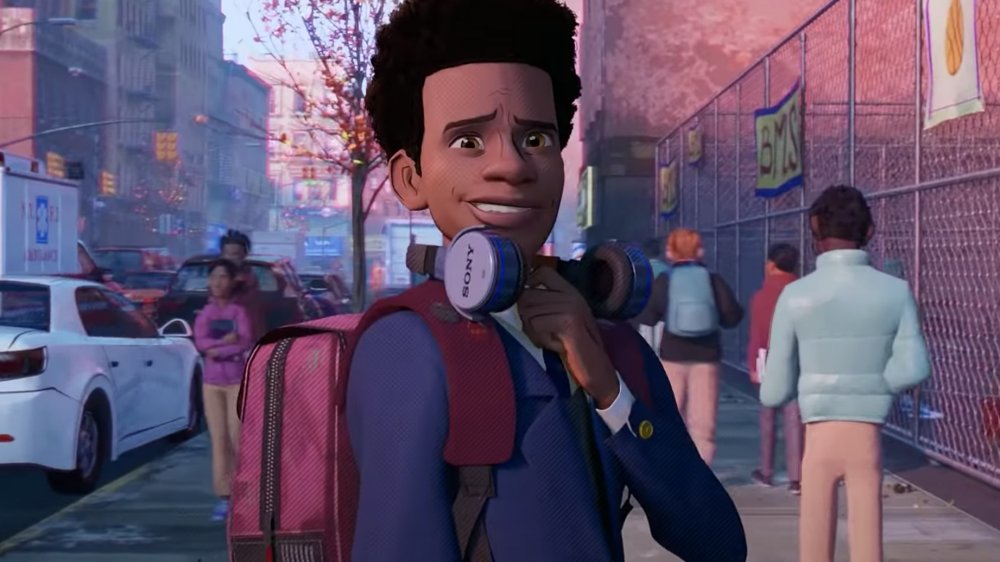 Sony Pictures
Would a movie with any other opening song sound as sweet?
Sony Pictures' Academy Award-winning superhero flick Spider-Man: Into the Spider-Verse is remembered for a lot of things. It was the first feature film centered around half-black, half-Puerto Rican Spider-Man Miles Morales (voiced by Shameik Moore); it included the voices of beloved stars like Mahershala Ali, Chris Pine, Jake Johnson, Liev Schreiber, Brian Tyree Henry, and more; it turned the world's attention to a pig version of Spidey called Spider-Ham; it told a relatable, resonant story of what it means to be a hero and how one forms their own identity; and it was inarguably one of the most visually captivating films in recent memory. But it's also remembered for the way it introduced our hero, Miles Morales: with an opening scene in which Miles sings along to an infectious tune entitled "Sunflower," by rappers and singers Post Malone and Swae Lee. 
Ahead of the release of Spider-Man: Into the Spider-Verse, for months after, and even to this day, people adore "Sunflower." As it turns out, however, it almost wasn't the song that opened Into the Spider-Verse. 
During a live-tweeting watch party for Spider-Man: Into the Spider-Verse held on Wednesday, May 6, co-director Rodney Rothman revealed on Twitter that the opening of the movie was initially different in that it featured Miles singing another song — a version of "Familia" by Nicki Minaj and Anuel AA, featuring Bantu, that Shameik Moore recorded.
"We recorded @shameikmoore singing 'Familia' too. The movie almost opened with that," Rothman tweeted. "But we went with 'Sunflower' in the end and that s*** went 10x Platinum."
Into the Spider-Verse's Sunflower indeed became a massive success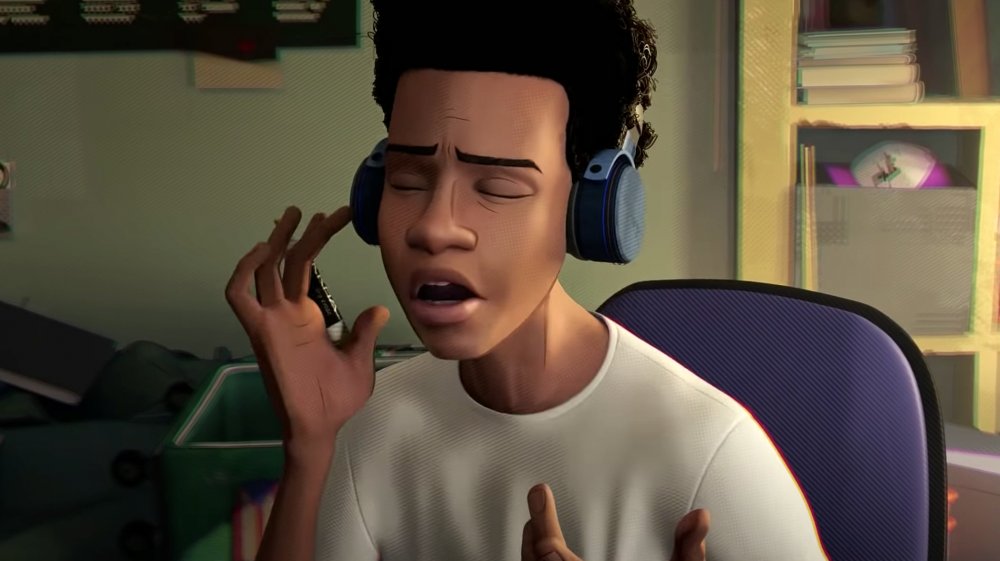 Sony Pictures
When Post Malone and Swae Lee released "Sunflower" into the world on October 18, 2018 — a little less than two months ahead of Spider-Man: Into the Spider-Verse's theatrical debut on December 14, 2018 — the Head of Music, Creative Affairs Worldwide for Sony Pictures Entertainment's Motion Picture Group, Spring Aspers, described the collaboration as a song "that's both heroic and emotional, which is exactly what a Spider-Man story needs" (via Variety). He also noted that the "anthemic, but also heartfelt" tune was the "perfect soundtrack for Miles to discover the Spider-Man inside himself." Once audiences got a listen of "Sunflower" for themselves, they felt much the same. 
The track earned raves from critics — like Spin's Israel Daramola, who described "Sunflower" as both a "glitchy, soulful record" and a "short and sweet, hazy little pop song" — and rocketed to the top 10 bracket of the Billboard Hot 100 upon its debut. By January 2019, "Sunflower" had topped the charts, gotten stuck in everyone's brains, and racked up hundreds of millions of views on its accompanying lyric video (which currently touts over 1 billion total views as of this writing). In November of that year, the track earned not one but two Grammy Awards nominations: one for Best Pop Duo/Group Performance and another for Record of the Year. Though "Sunflower" didn't spin either of those nods into wins, losing out to Lil Nas X and Billy Ray Cyrus (for "Old Town Road") in the first category and to Billie Eilish (for "Bad Guy") in the second, the song did end up selling over 13 million units in 2019 — indeed going platinum more than ten times over, just as Rothman said.
A catchy tune that music fans, movie critics, industry elites, and comic book lovers all enjoy? Nothing better could have opened up one of the very best movies of 2018.