Jumanji 4: Will We Ever Get To See The Sequel?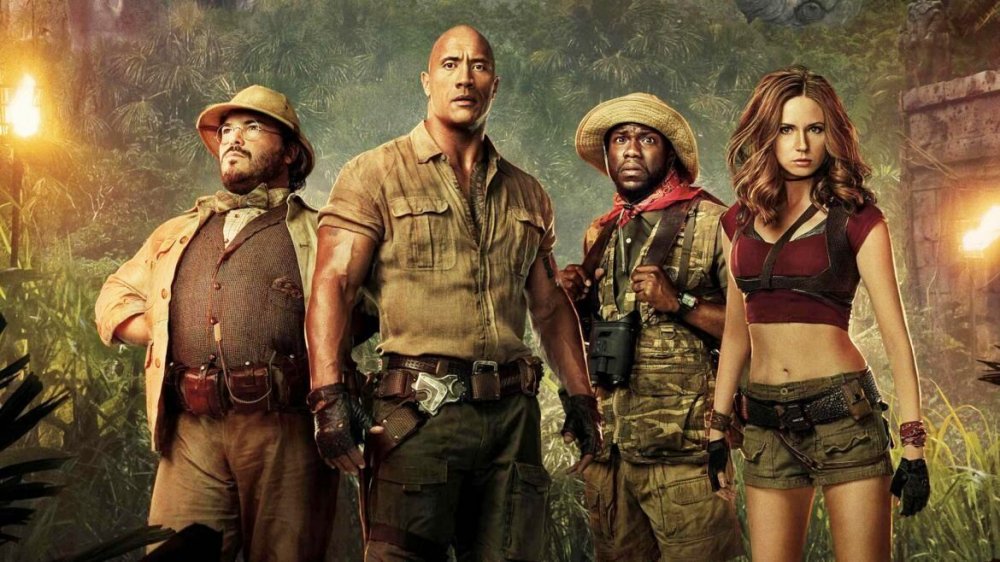 Sony Pictures
The Jumanji series has become an unexpected smash for Sony thanks to smart and hilarious writing, the assured direction of Jake Kasdan, and the insane star power of its cast. In case you need a little refresher, the original 1995 film starred Robin Williams as Alan Parrish, a man who had been trapped inside the titular, magical, jungle-themed board game for 26 years. When a pair of young siblings, Peter and Judy Shepherd (Bradley Pierce and Kirsten Dunst), found the game, Alan was released, along with a host of hazards that included rampaging beasts, carnivorous vines, and a big-game hunter with an agenda of his own.
In the belated sequel, 2017's Jumanji: Welcome to the Jungle, a quartet of teenagers — Spencer Gilpin, "Fridge" Johnson, Bethany Walker, and Martha Kaply — discover Jumanji, which has now taken the form of a video game, all the better to appeal to their modern sensibilities. After picking their player avatars, they are sucked into the game, taking the physical forms of those avatars: Dr. Smolder Bravestone (Dwayne "The Rock" Johnson), Franklin "Mouse" Finbar (Kevin Hart), Professor Shelley Oberon (Jack Black), and martial artist Ruby Roundhouse (Karen Gillan). They're forced to play the game to completion in order to escape, which they do, subsequently crushing the cartridge with a bowling ball to avoid a repeat of their ordeal.
Alas, the allure of being Dr. Bravestone proves too much for Spencer in the 2019 sequel Jumanji: The Next Level. When he repairs the game and re-enters it, his friends must follow in an attempt to rescue him, inadvertently bringing his grandfather Eddie (Danny DeVito) and his frenemy Milo (Danny Glover) along for the ride. All of the Jumanji flicks are a total blast, and with the two modern installments becoming critical and commercial hits, fans are wondering if we'll ever see a Jumanji 4. We're pleased to report that the answer is yes, almost certainly.
What could the next Jumanji movie be about?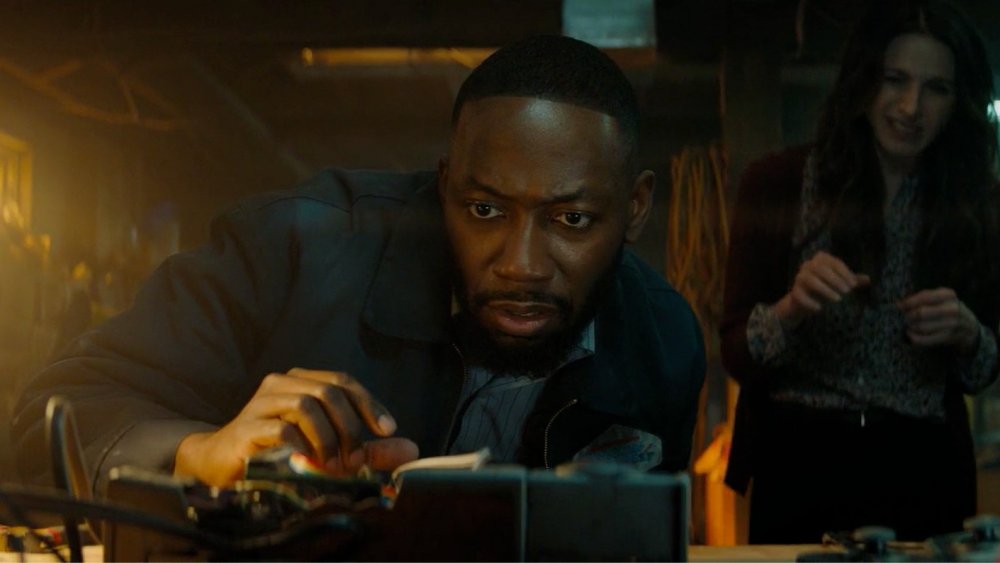 Sony Pictures
The mid-credits scene of Jumanji: The Next Level suggested that the next entry in the series may feature something of a return to the conceit of the original film, in which the game invaded the real world. The scene showed a repairman (New Girl's LaMorne Morris) stumbling upon the game in Spencer's basement, after which the kids, who are grabbing a bite to eat at a diner, hear the game's ominous drums sounding as a pack of ostriches go tearing by the diner's window.
Of course, this could have just been meant as a sly reference to the original movie but, more likely than not, it was done with an eye toward teasing the next installment. In the months after Next Level's release, Kasdan played coy when asked about another sequel but, in a recent conversation with Collider, he revealed that early development on the next Jumanji had begun before the novel coronavirus outbreak temporarily shut down nearly all of Hollywood.
"We were just getting into the conversation before this global calamity, and we will re-engage it as soon as everybody's settled," the director said. "We all love working together and we've loved making these. To me, the thing that's always been most critical when talking about a sequel, first in the first movie and now in the possibility of another sequel is, it would have to be exciting on its own two feet in a way that's comparable to what the first two were for me. I would have to love the idea just as much. So I think there will be a third one, and it's just the earliest days of trying to figure out what that would be."

Will the cast return for the next Jumanji movie?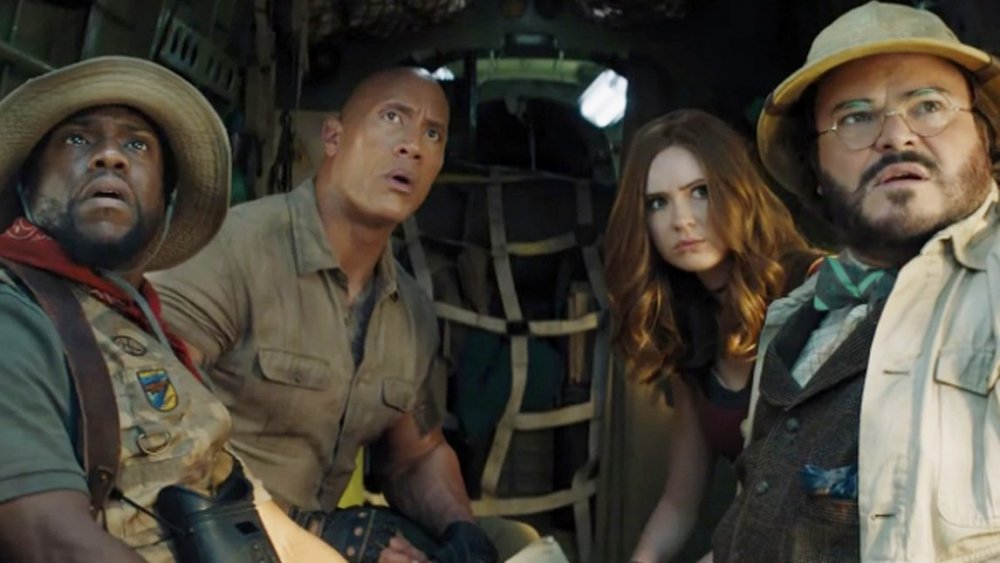 Sony Pictures Releasing
If, indeed, we do eventually get a Jumanji 4, we can be reasonably assured of one thing: The entire principal cast will be back, including Alex Wolff, Ser'Darius Blain, Madison Iseman, and Morgan Turner (who play Spencer, "Fridge," Bethany, and Martha, respectively). Kasdan has gone on record indicating that, while the quartet of superstars who play the kids' avatars are brilliant and a delight to work with, he considers the younger actors to be just as important, as their chemistry, and the evolving relationship between their characters, helps to make the Jumanji flicks special.
"The thing that's easy to not fully appreciate in the mix of how they work is that the kids are just brilliant," Kasdan said in a recent chat with NME. "And Alex [Wolff] in particular just really ... he plays that character in such a funny, smart way. He's quietly a really essential part of it ... It's hard to imagine a Jumanji movie without Alex Wolff in it."
The director also appeared to be champing at the bit to be allowed back to work to begin fleshing out Jumanji 4 in earnest. "Doing these two [films] has been an incredible experience," he said "I've loved every minute of it. The whole thing — even talking about a third one. It's been a joyful four years."
Things will get even more joyful when the next Jumanji movie gets an official green light, and you can bet your bottom dollar we'll be keeping our eyes peeled for the announcement.