The Last Witch Hunter 2: Is Vin Diesel Working On A Sequel?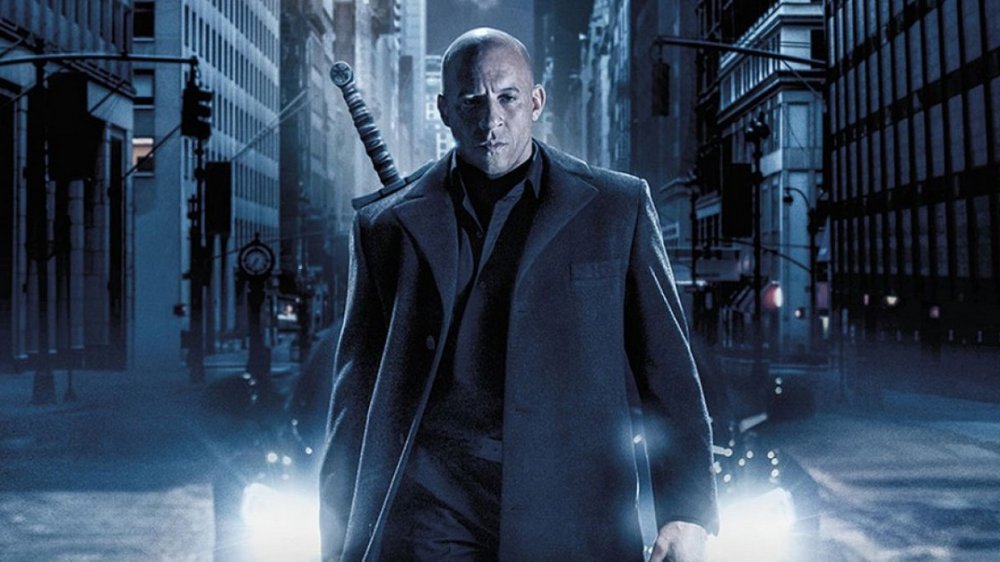 Lionsgate Films
His flaming sword may have been on ice for a few years, but it seems Vin Diesel is prepping to call forth new fires for a sequel to his high-priced 2015 fantasy flick, The Last Witch Hunter.
When Diesel's $90 million film was released, it hit theaters behind a wave of punishing reviews and worse word of mouth. Not surprisingly, it faded from public consciousness Stateside after a paltry $27 million box office haul. The film did scare up another $120 million in overseas receipts, likely due to Diesel's star power, but that take clearly wasn't enough to get producers thinking sequel.
Or, so we thought. It seems that, in the years since The Last Witch Hunter became a big-time theatrical flop, the film has found itself a cult audience large enough to have the folks at Lionsgate Pictures on the verge of giving Diesel a second go as the immortal witch hunter, Kaulder. At least, that's the word from the Fast and Furious franchise star, himself, as Diesel teased plans for The Last Witch Hunter 2 in a recent interview with Collider. 
"When a Last Witch Hunter comes out and it doesn't destroy the box office you, under the old thinking, would go, 'Well, maybe I should focus on something else.' But nowadays what's fascinating is that movies find you somehow. As an artist, the more experienced I get, the more I am appreciating just the fact that my work somehow finds you and that you get to experience it at your own time and at your own pace."
Diesel is, of course, referring to the likelihood that viewers are continuing to discover even forgettable films like The Last Witch Hunter via streaming and VOD platforms. With his underwhelming witch tale clearly among the films that've found second-wave fans in the streaming ecosystem, that second-wave success is presumably driving Lionsgate's sequel plans.
It might be a while before we actually see The Last Witch Hunter 2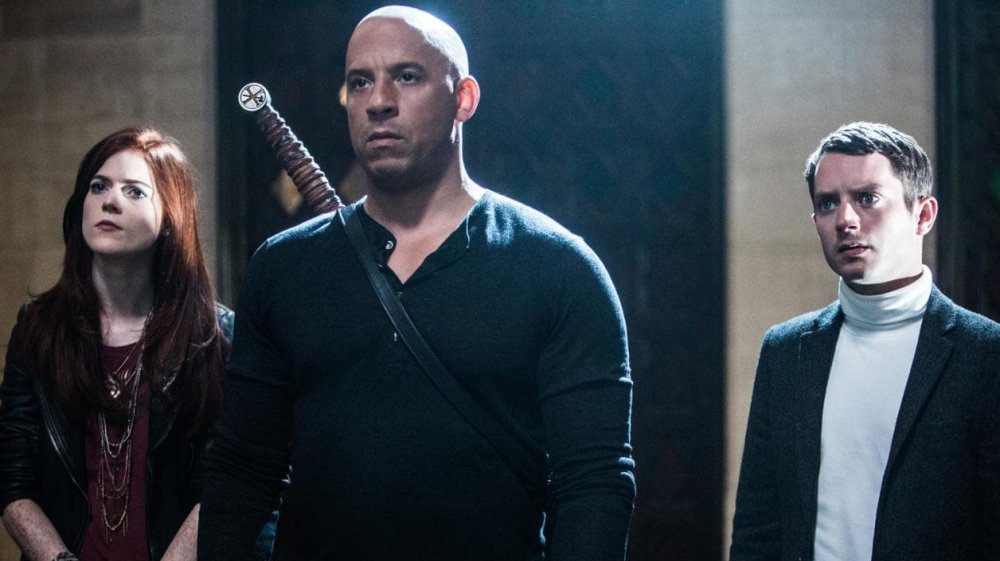 Lionsgate Films
If you skipped The Last Witch Hunter in theaters and have yet to stumble upon it via streaming, the film stars Diesel as the titular hunter, who, after valiantly killing the plague-causing Queen Witch (Julie Engelbrecht), finds himself facing off with her again, 800 years later. He's joined in the fight by a wise priest (Michael Caine), his young apprentice (Elijah Wood), and a clever witch-slash-bar owner (Game of Thrones' Rose Leslie). 
That fight is often as ridiculous as you'd expect, and The Last Witch Hunter's lackluster scripting doesn't help matters much. Still, the CGI-heavy actioner is not without its virtues, particularly to those who lean into its not-quite-unintentional B-movie vibe. The film's newfound fanbase may be partially, or at least subconsciously embracing that charm, too. Per Diesel's interview, they've also latched onto The Last Witch Hunter in surprisingly passionate ways.
"When people tell me that they love the Witch Hunter, and they want to see Michael Caine and I go into another one, I go, 'Wow'." That "wow" factor has clearly gotten the attention of producers as well. "Lionsgate is coming and saying, 'We're putting a writer on for the next one.' That's kinda cool! ... And this is just recent, by the way. But it's funny that you mentioned Last Witch Hunter because I'm in a meeting with Lionsgate and they're actively creating the sequel to The Last Witch Hunter."
Whether The Last Witch Hunter's fans will line up at the box-office for a sequel is another matter. Either way, whether the world needs The Last Witch Hunter 2 or not, the film is officially in the works. We've likely still got a long wait ahead before we see it, though, as it has only recently entered the writing phase. Still, it seems Vin Diesel is primed and ready to go whenever The Last Witch Hunter 2 gets the official green light.