John Wick Prequel TV Series To Focus On The Hotel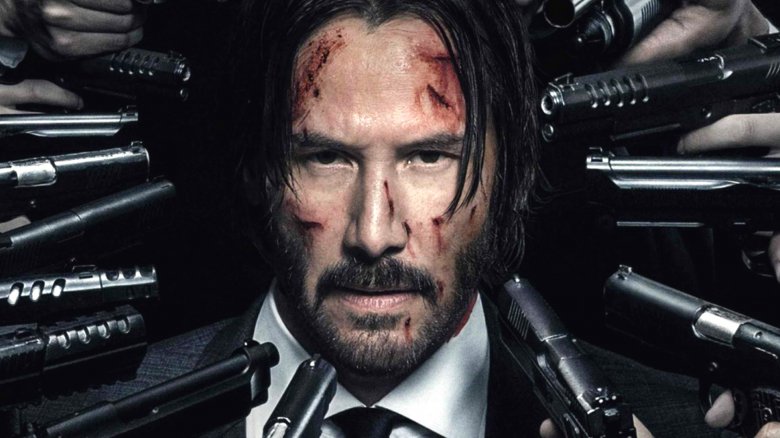 Make your reservations now.
A John Wick prequel TV series is in development, and franchise director Chad Stahelski recently told IndieWire that it will be centered around The Continental hotel featured in the flicks. There's also a chance that Keanu Reeves will even stop by as Wick.
Stahelski said The Continental will explore the "cool, Wick-ian, magical, and mysterious world" of the titular hotel chain, which serves as a neutral territory for hired killers.
"They've got a really good structure," Stahelski said. "It's very tied to the film [in that] it's about the Continentals all over the world, how certain people come into that world, and what happens in relation to those people, which is cool. I think the world is very vast, and everything I've heard from it is very positive... It's something that [Lionsgate] seems very, very intent on [making] and very, very behind."
John Wick: Chapter 2 was the first time we saw the global reach of The Continental, where no "business" is allowed among the assassin patrons. Wick (Reeves) will face repercussions for breaking that rule in the upcoming John Wick: Chapter 3.
However, if Reeves does show up on the series, it likely won't be for long. "I think he would make an appearance," Stahelski said. "I think that's part of his thing, [But the series] isn't centered around John Wick."
The director said TV will afford him the opportunity to develop some of the ancillary characters at The Continental. "I like telling stories from my one character's perspective," Stahelski said. "Once you put that aside with the TV show, [you can] expand to all the different characters and follow them throughout their journey. You can be with the consigliere, concierge, the sommelier—you can be with all these different characters and walk through the world in different aspects; ones that I'm a little limited [from exploring] by staying with my lead guy."
While we wait to hear more, find out why we never got to see Reeves in a Constantine sequel.