The Trickiest Part About Making The Parks And Recreation Reunion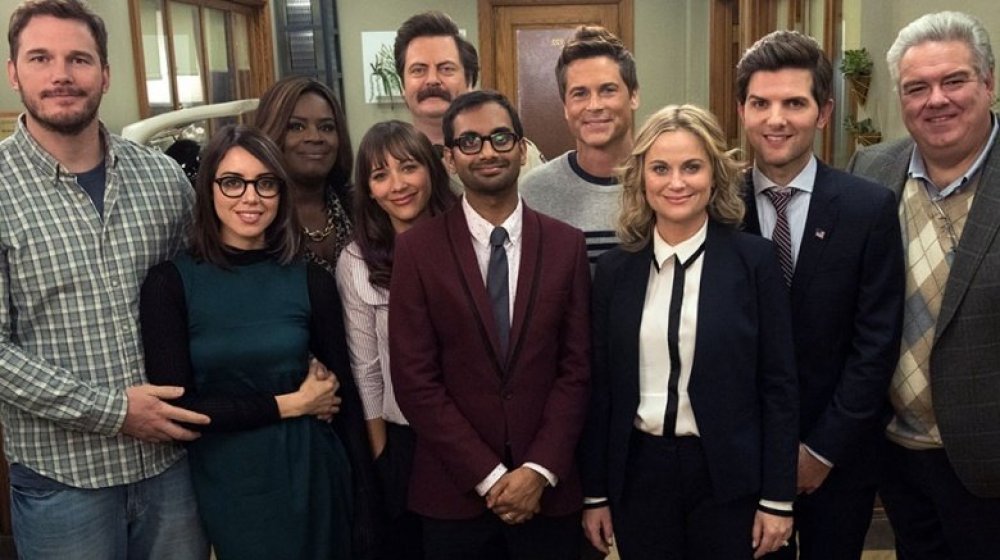 Apparently, heading back to Pawnee was trickier than anyone expected. In an exclusive chat with TVLine, showrunner and creator Michael Schur divulged some details about the upcoming Parks and Recreation reunion coming to NBC, including a few complications.
The half-hour reunion special will see main cast members Amy Poehler, Rashida Jones, Chris Pratt, Jim O'Heir, Aziz Ansari, Nick Offerman, Adam Scott, Rob Lowe, Aubrey Plaza, and Retta return as their characters, all of whom are trying to stay in touch during the COVID-19 crisis and an age of social distancing. In a mysterious tease, however, Schur did reveal that, during the cold open, "The first face you see on camera will not be one of the 10 main cast members [...] and that sets the tone for the show.
Schur went on to tell TVLine, "There were some logistical questions we had to answer," one of which was why married couples like Ben and Leslie are apparently joining a group video chat from different locations, "but ultimately they were very minor." One question, however, proved difficult to figure out: Was Ann Perkins (Jones), Pawnee's favorite nurse, on the front lines of the coronavirus outbreak like so many brave, real-life medical professionals?
In the end, Schur and his team decided Ann would mostly be handling outpatient care, rather than dramatizing the very real struggle nurses and doctors are facing on the front lines of the pandemic. "We debated having her be on the 'front line,' but we didn't want to seem like we were trivializing or making light of or trying to find humor in what is probably the least humorous aspect of this entire thing, so we [establish] that her job is not the same as the people who are really in the middle of this nightmare."
Who will appear on the Parks and Recreation reunion?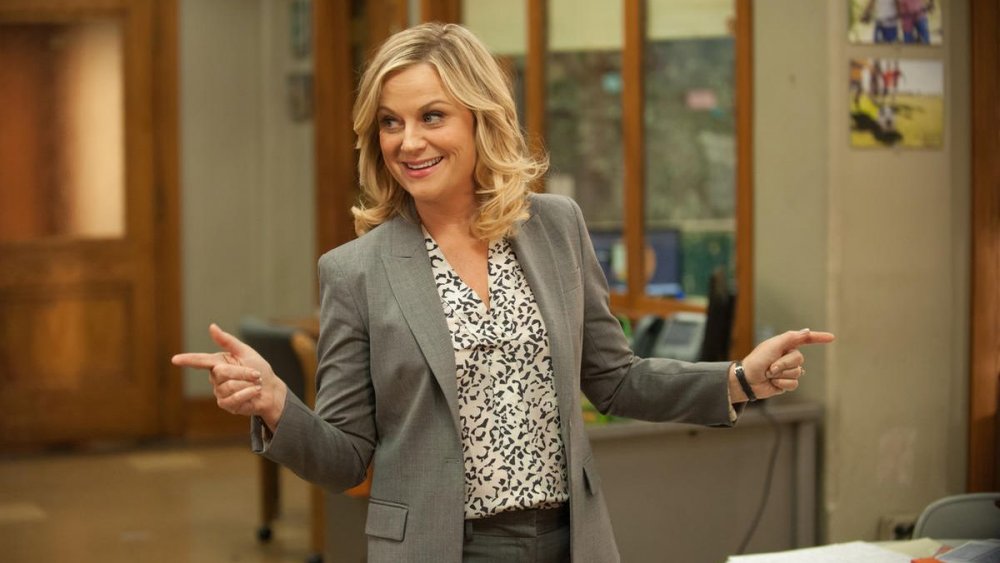 Beyond the main cast, Schur has promised that some other familiar faces will show up, as well. "There are probably half a dozen ... familiar faces who pop up at one point or another," he said. Some side characters have also seemingly confirmed that they'll be a part of the reunion. Ben Schwartz, who appeared throughout the series as Tom's erratic, over-the-top best friend Jean-Ralphio Saperstein, reposted Poehler's reunion announcement with a caption that reads, "Not cutting my hair for months has finally paid off." The Lion King star Billy Eichner, however, took to Twitter to say he didn't think he would be a part of the special, saying his character, Craig, "had no one to drive him there."
Until the special airs, fans will probably have a field day imagining which other Pawnee residents might show up to join in, including Ron's current wife, Diane, (Lucy Lawless), or his ex-wife Tammy II (Offerman's real-life spouse, Megan Mullally). Other candidates include Donna's husband, Joe (Keegan-Michael Key), Tom's wife, Lucy (Natalie Morales), Jerry's shockingly gorgeous wife, Gail (Christie Brinkley), high-flying DC campaign manager (Kathryn Hahn), and frequent Leslie nemesis Jeremy Jamm (Jon Glaser). At this point, only time will tell.
A Parks and Recreation reunion has been a long time in the making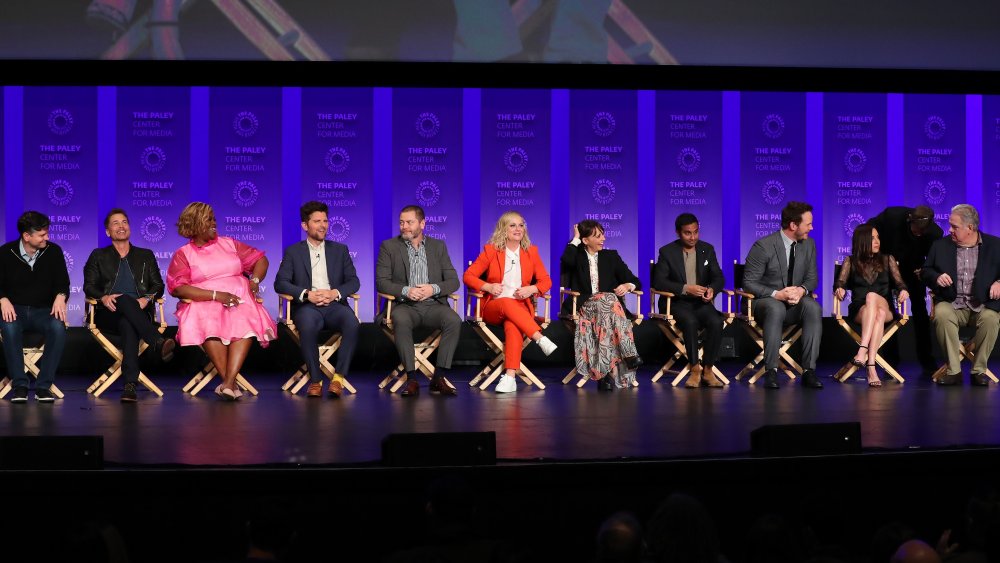 Jean Baptiste Lacroix/Getty Images
Ever since Parks and Recreation wrapped up its run in 2015, fans have clamored for a reboot or reunion, but Schur and his cast usually remained coy about the possibility, while still saying the idea sounded like a ton of fun. It's clear, however, that, during this crisis, they realized their show is more important than ever.
Schur put it best to TVLine, saying, "The reason why this project made sense [is because] the main character was eternally optimistic and believed in the power of community to hold people together. She believed that incremental small moments of connection and togetherness were vital to the social fabric. And she believed that government [could] be a force for good and help people in meaningful ways. [Parks and Recreation] was forged in the economic crisis of 2007, 2008 ... and now, we're obviously in another one of those moments."
Schur continued, "I honestly didn't think that Parks and Rec was going to reunite for any reason, just because I felt that show had a point to make and I felt like we made it. There just didn't seem like there was a compelling reason. But this is a compelling reason. This is as compelling a reason as there is."
The reunion, which will benefit Feeding America's COVID-19 Response Fund, airs on NBC on Thursday, April 30 at 8:30 PM EST.