A Parks And Recreation Reunion Is Finally Happening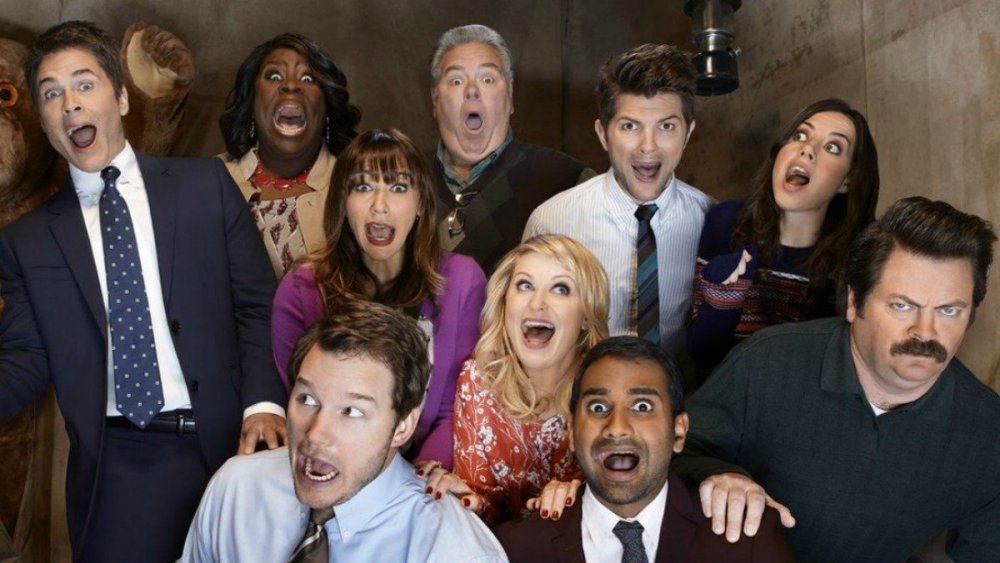 NBCUniversal
Get ready to head back to Pawnee.
In the midst of shelter-in-place orders and lockdowns as COVID-19 is still keeping everyone inside across the globe, NBC has a gift for us all: the cast of Parks and Recreation is finally reuniting. The half-hour special will air on Thursday, April 30 on NBC, which was Parks' home for its seven-season run, and will raise money for a good cause.
According to Variety, nearly every original cast members — and potentially some guest stars as well — will appear in the Parks and Recreation reunion special — including Amy Poehler, Aziz Ansari, Rashida Jones, Rob Lowe, Adam Scott, Chris Pratt, Nick Offerman, Jim O'Heir, Retta, and Aubrey Plaza. Set five years after the series ended, the special will address the current state of the globe in the midst of the pandemic, with each actor performing new material by showrunner Michael Schur as Leslie Knope (Poehler) tries to look after each of her friends in an age of social distancing. Throughout the Parks and Rec reunion episode, viewers will have the opportunity to donate to Feeding America's COVID-19 Response Fund.
Schur said of the revival, "Like a lot of other people, we were looking for ways to help and felt that bringing these characters back for a night could raise some money. I sent a hopeful email to the cast and they all got back to me within 45 minutes. Our old Parks and Rec team has put together one more 30-minute slice of (quarantined) Pawnee life and we hope everyone enjoys it. And donates!"
Pratt, who plays the lovable goof Andy Dwyer on Parks, took to Instagram to assure fans that the reunion special was filmed a little while ago and with proper health and safety precautions in place, so no one was in danger. "Many are saying it's the greatest episode of television ever to be filmed in Quarantine," he also teased. "It's not a competition. But if it was... we would easily win. PLUS we're donating a bunch of money as well to a really great cause. So there you have it. The creators of parks and rec have done it again!"
A Parks and Recreation reunion is a long time coming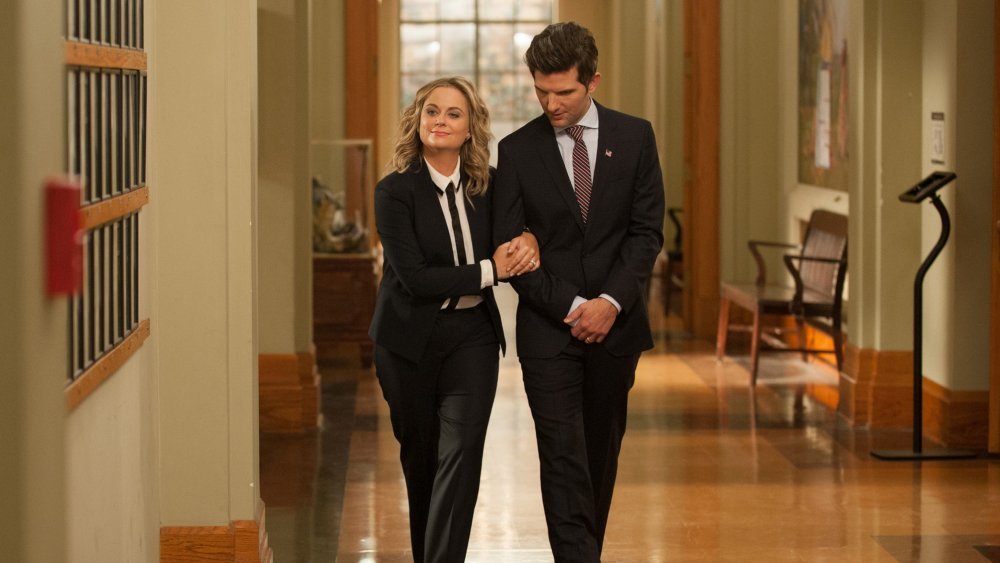 NBCUniversal
Ever since this beloved, optimistic show closed out its run in 2015, fans have been wondering when Parks and Recreation might return to the airwaves, and it looks like they've finally gotten their answer. However, Schur and his crew have been dropping hints about a Parks reunion for years.
Though the cast all agreed during a panel celebrating the show's anniversary at Paleyfest in 2019 that they would absolutely come back for a revival, Schur has demurred time and time again, saying that he would only get the cast back together if there was a worthy story to tell. Clearly, in these trying times, Schur thought it was a good idea, and with the cast in confinement, he could get them all back together. Speaking with Variety after the Parks and Recreation series finale aired, Schur said of reassembling his cast, "It's unlikely they'll ever have time at the same moment."
We all should have known Schur would return. In the same Variety interview, he reiterated what it would take to make a Parks reunion happen, and made it clear that he'd definitely be involved if everyone was on board as well: "I'll never say never. It's the greatest job I've ever had, and maybe ever will have. I would never say no. If the opportunity presents itself and everybody's interested, I'll be right there with my old-timey typewriter ready to bang out another episode."
It will be good to see all of our favorite Pawneeans once again, and with Schur at the helm and this talented group of actors, the upcoming special will surely live up to the original show. You can catch the Parks and Recreation reunion special on Thursday, April 30 at 8:30 PM ET on NBC.